Home /
eCommerce /
Shopify, Magento or WooCommerce? An Introduction to the Best Three Online eCommerce Solutions
By Colin Newcomer
Last updated: December 23, 2019
If you're thinking of launching an eCommerce store, you're definitely not alone. Consumers are spending increasingly higher amounts online, with spending up 14.2% in 2018, compared with 2017. To meet that growth, more and more brands, both big and small, are launching online stores.
If you want to launch your own online store, you've probably come across three names — Shopify, Magento and WooCommerce. By the numbers, these three tools are the most popular ways to create an online store, with WooCommerce and Shopify neck-and-neck at the top and Magento in a more distant third place.
All three also have billion-dollar companies behind them, which should give you confidence that they'll be around to update and enhance the software going forward.
But, while all three tools are popular and well-supported, they all have big differences when it comes to their strengths and weaknesses.
Shopify offers the simplest way to start selling online, but at the sake of some flexibility. Magento offers enterprise-level flexibility, but at the cost of ease of use. And WooCommerce sits somewhere in the middle, offering a good amount of flexibility while still staying fairly easy to use.
So, with such differences, how do you pick the best eCommerce platform for your specific situation? To help you to make your decision, we're going to compare Shopify, Magento and WooCommerce.
We'll cover each platform's strengths and weaknesses, and discuss what type of store each is best suited to, to help you to decide on the best one for you.
Let's get started.
Shopify
Founded in 2004, Shopify holds a 21% market share when you look at eCommerce sites in the BuiltWith Top 1 Million, which puts it narrowly in second place right behind WooCommerce. In May 2015, it filed for an IPO at $17 a share, and the stock has absolutely soared since then to $372, putting Shopify's 2019 market cap at $43 billion. So yeah, Shopify has been rapidly growing over the past few years and has a lot of momentum behind it.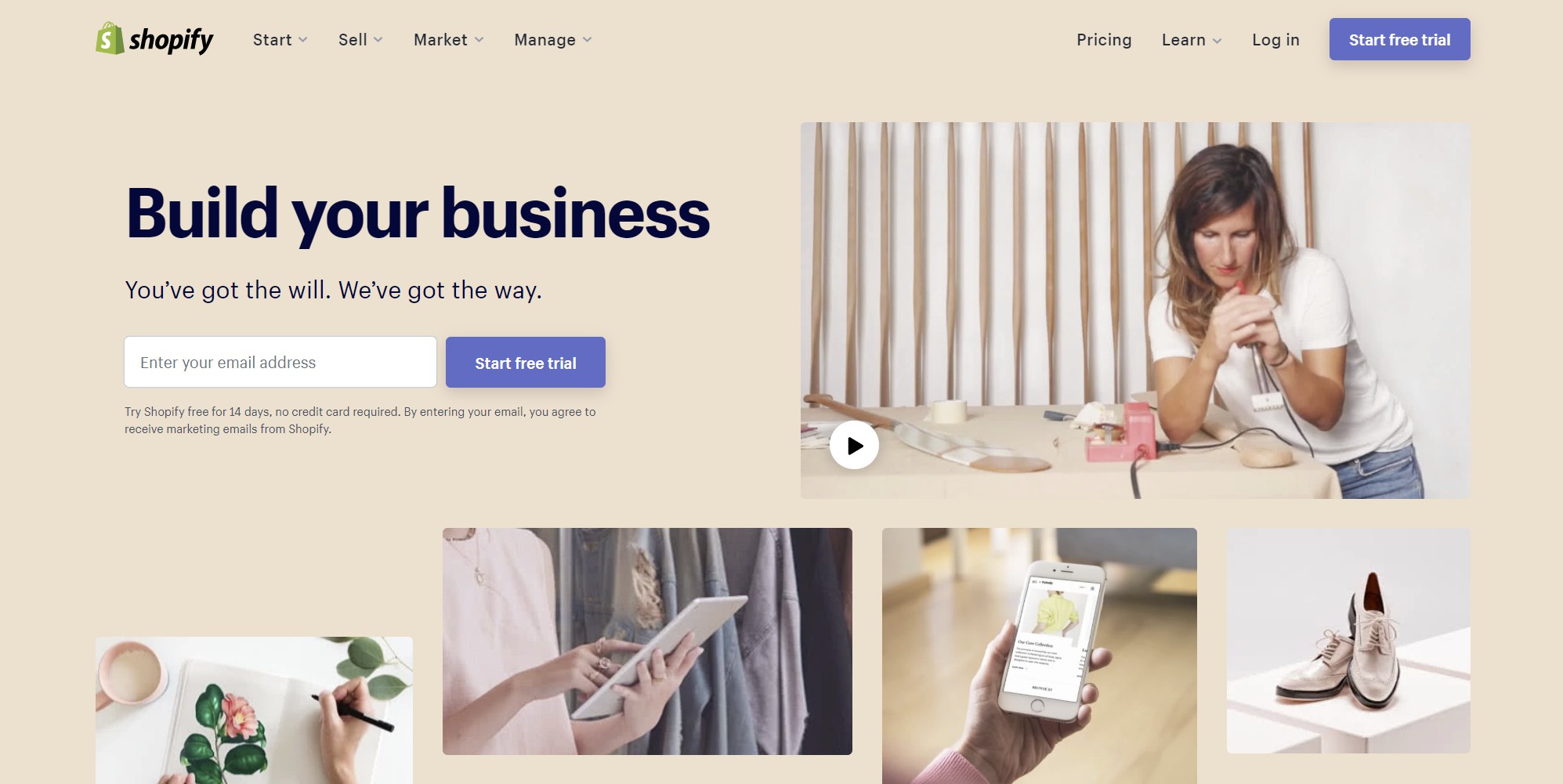 […]
This article was written by Colin Newcomer and originally published on WinningWP.