A
re you wondering how to start a mom blog? If you want to learn more about stay at home mom blogs and how to bring in extra cash for you and your family with one, you're in the right place. In this post, we'll show you how to start a mom blog and make money online.
Blogging has become one of the most popular ways to make money as a stay at home mom in recent years. And starting a blog is easier than ever these days.
But, while getting a blog up and running is simple, building a successful mom blog isn't as easy as sharing your parenting tips online and watching the cash roll in. Making money from your mom blog will take time and hard work.
If you're willing to put in the work, keep reading.
We'll show you how to start a mom blog, step by step, and make money.
Ready? Let's go!
Examples of Money-Making Mom Blogs
Before we get started on how to start a mom blog, you might be wondering, do mom blogs make money?
They do!
There are a ton of successful stay at home mom blogs that make money online. And some of them are bringing in the big bucks!
If you're still skeptical about how much money mom blogs can make, check out these mom and family blogs that make money: 
Easy Baby Life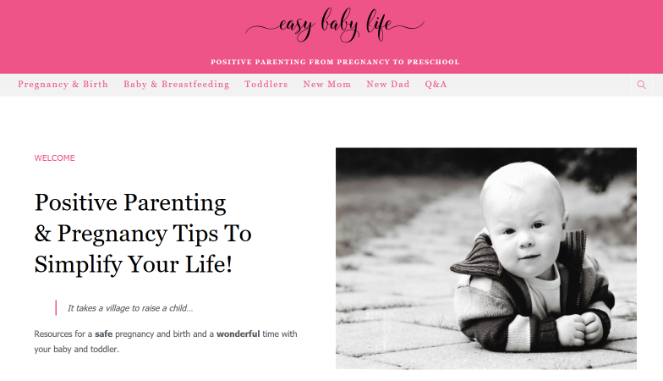 Easy Baby Life is a mom blog that offers advice for moms and dads on pregnancy and birth, breastfeeding, baby care tips, toddler tips, and more. This mom blog was founded by Paula Dennholt after her youngest child was born and she decided she wanted to share what she had learned with other new parents.
According to Easy Baby Life's income reports from 2017, the blog was making over $4000 per month. 
Swaddles n' Bottles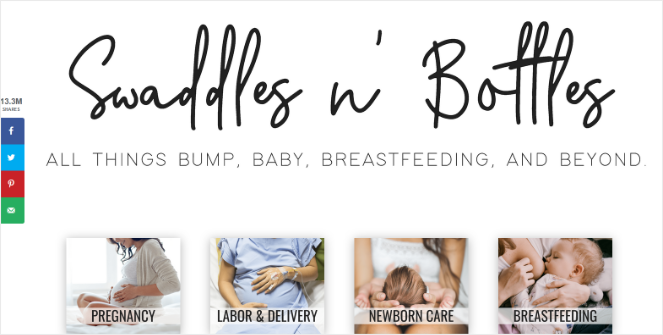 The Swaddles n' Bottles blog focuses mainly on pregnancy, labor and delivery, newborn care, and breastfeeding.
Swaddles n' Bottles made $8,100 in November 2017 and $11,180 in December 2017, according to their income reports.
Caroline, the owner of Swaddles n' Bottles, also owns the Little Learning Club and The Basics of Blogging. She started all 3 websites from scratch and they now earn a combined
[…]
This article was written by Ramsay and originally published on Blog Tyrant.