D
o you want to learn how to start a travel blog and make money? Well, then you've come to the right place. 
Most people want to travel, but what's holding them back is the fear of the unknown. How much will it cost? Where should I stay? What should I pack in my suitcase?
If you're a frequent traveler and you love exploring new places, you can start a blog to share your travel tips and experiences with others—and make money doing it.
But how?
In this guide, we'll teach you how to start your own travel blog and make money online, step-by-step.
So, fasten your seat belts, we're going for a ride.
Choose Your Travel Blog Niche
Let's face it, traveling is a tough niche to compete in, and if you want to be a successful blogger, you really need to stand out from the crowd.
First, you need to ask yourself: Who will read my blog? Well, if you are looking to run a typical run of the mill travel blog, then the answer is "no one."
To get started, you need to make a plan. You need to identify the exact audience you're writing for and what your specific travel blog niche is.
Take a look at these travel blog examples; there is this travel blog called Lost with Purpose.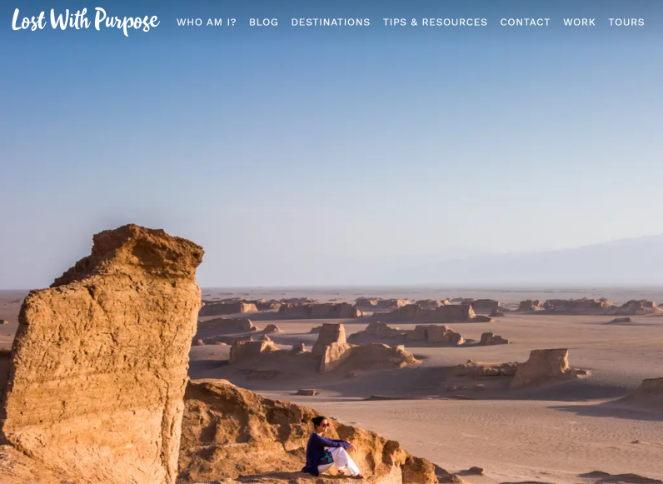 It's run by Alex Reynolds, she is a solo female traveler who encourages women around the world to travel solo.
If solo female travel is not your thing, you can choose an adventure travel niche like Eva Zu Beck.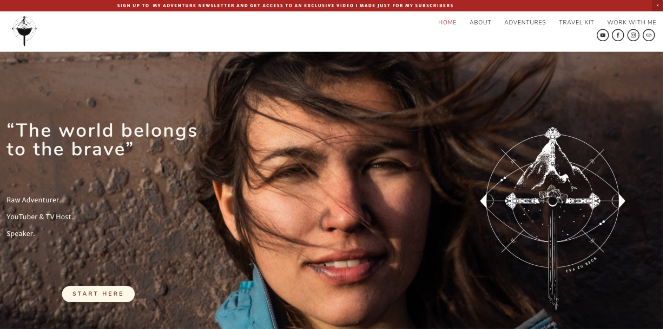 She is Canadian, and she promotes adventure travel, which requires people to stay outdoors and explore the wilderness.
Or you could mix it up like Nomadic Matt, he is an adventurer who teaches you how to travel the world on a budget.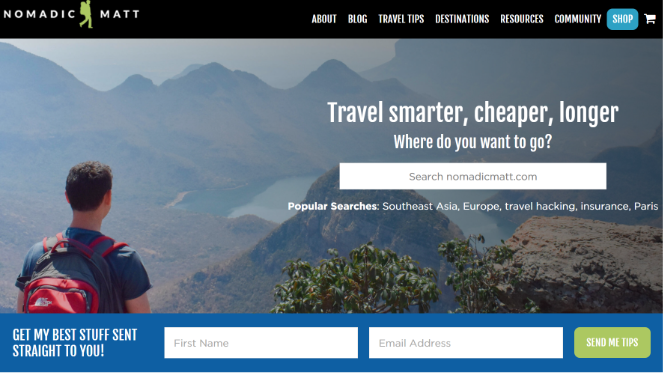 Nomadic Matt is also the best-selling author of the book "How to Travel the World on $50 a Day." He has been traveling and teaching people how to travel on a budget for over 10 years.
There are many famous travel bloggers you can look at for inspiration. Take a look at their blogs and see if there's a theme to their posts. This will help you get a good idea of their niche.
To help you decide on your travel niche, ask yourself:
What are you expert in?
How do you like to travel?
What do you want to be known for?
Is your intended audience
[…]
This article was written by faizan and originally published on Blog Tyrant.