The people visiting your website need to read ten reviews before they trust your business. What's more, 85 percent of leads say they value positive customer reviews as much as personalized recommendations from friends and family. No matter how much effort you pour into your site, your efforts will be undermined without endorsements from happy customers.
By filling your website with positive customer reviews, you can win new clients, secure more sales, and even get a Search Engine Optimization (SEO) boost. Search engines value unique user-generated content, so even ten reviews could increase your website's traffic by up to 20 percent.
If you want to rake in five-star ratings, you'll need to optimize the process and encourage customers to participate. In this post, we've shared seven strategies that you can use to increase the number of responses you receive. Let's dive right in!
1. Make sure your website supports customer reviews
If you're going to build a portfolio of positive reviews, then customers need a way to submit them. Ideally, they should be able to easily do so right from your website.
If you're selling products via WooCommerce, then you can use its built-in support for customer reviews. To start accepting testimonials, log in to your WordPress dashboard and navigate to WooCommerce > Settings > Products. Then select Enable product reviews:
While you're here, you may also want to consider restricting reviews to verified customers so that people have to log in before they can leave their input. You can also add a star rating.
Another option is to use the Elementor Pro page builder. It includes multiple review widgets that you can add to any page: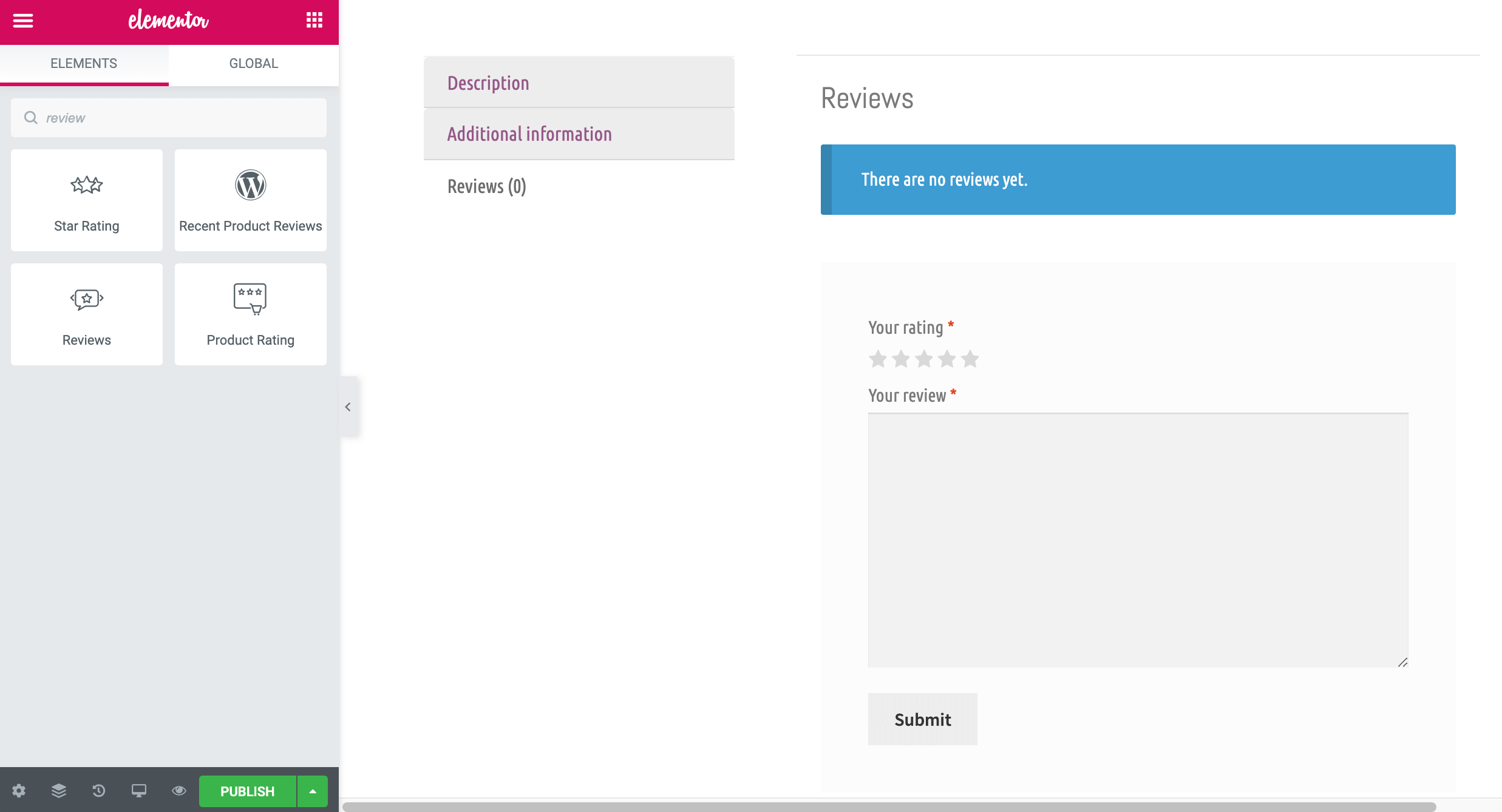 You can also add review functionality using plugins such as WPForms and its Post Submissions add-on, or Easy Testimonials.
Another option is to create a dedicated Reviews or Testimonials page where you feature top responses from customers. If you go this route, don't forget to add the page to your WordPress navigation menu.
2. Don't be afraid to ask for reviews
According to Bright Local, 76 percent of consumers will leave a review if you ask them to. You can do this by adding a Thank You page at the end of your checkout process where customers can tell others what they think of your products.
Another common practice is sending automated follow-up emails to ask for testimonials. You can also watch for customer behavior that indicates they're happy with your products or services, such as leaving positive comments, repurchasing a product, or praising your company on social media.
If you're using web analytics software such as HubSpot CRM or Google Analytics, you can easily gauge whether a customer is considering
[…]
This article was written by Will Morris and originally published on ManageWP.