Home /
Plugins /
Top Six Drop-Down Announcement & Notification Bar Plugins for WordPress (2020)
By Kevin Muldoon
Last updated: February 16, 2020
Successful webmasters understand the importance of leveraging all of the high-visibility areas of a website: These spaces need to be used for maximum effect if you and your visitors are going to get the most out of your site. In this post, I'll be focusing on one area of impact: The very top of the screen.
A notification bar is one of the best ways to target this valuable top-of-the-screen space. If you're unfamiliar with them, notification bars are used to display short, but important, messages via small, brightly colored strips that anchor to the top of the screen.
Notification bars are the ideal alternative to popups. Their position at the top of the screen ensures maximum visibility without disrupting a visitor's flow, making them far less intrusive. For many webmasters, this is the perfect compromise, and, because of this, notification bars have surged in popularity.
Another reason for their popularity is their versatility — notification bars can perform a number of functions, such as displaying important announcements, recruiting new subscribers to a mailing list or linking to important content.
They're particularly great for driving conversions and for displaying effective calls to action.
Today, I'll be introducing you to six of the best WordPress notification bar plugins available.
Let's get started…
1. Announcement Bar ($19)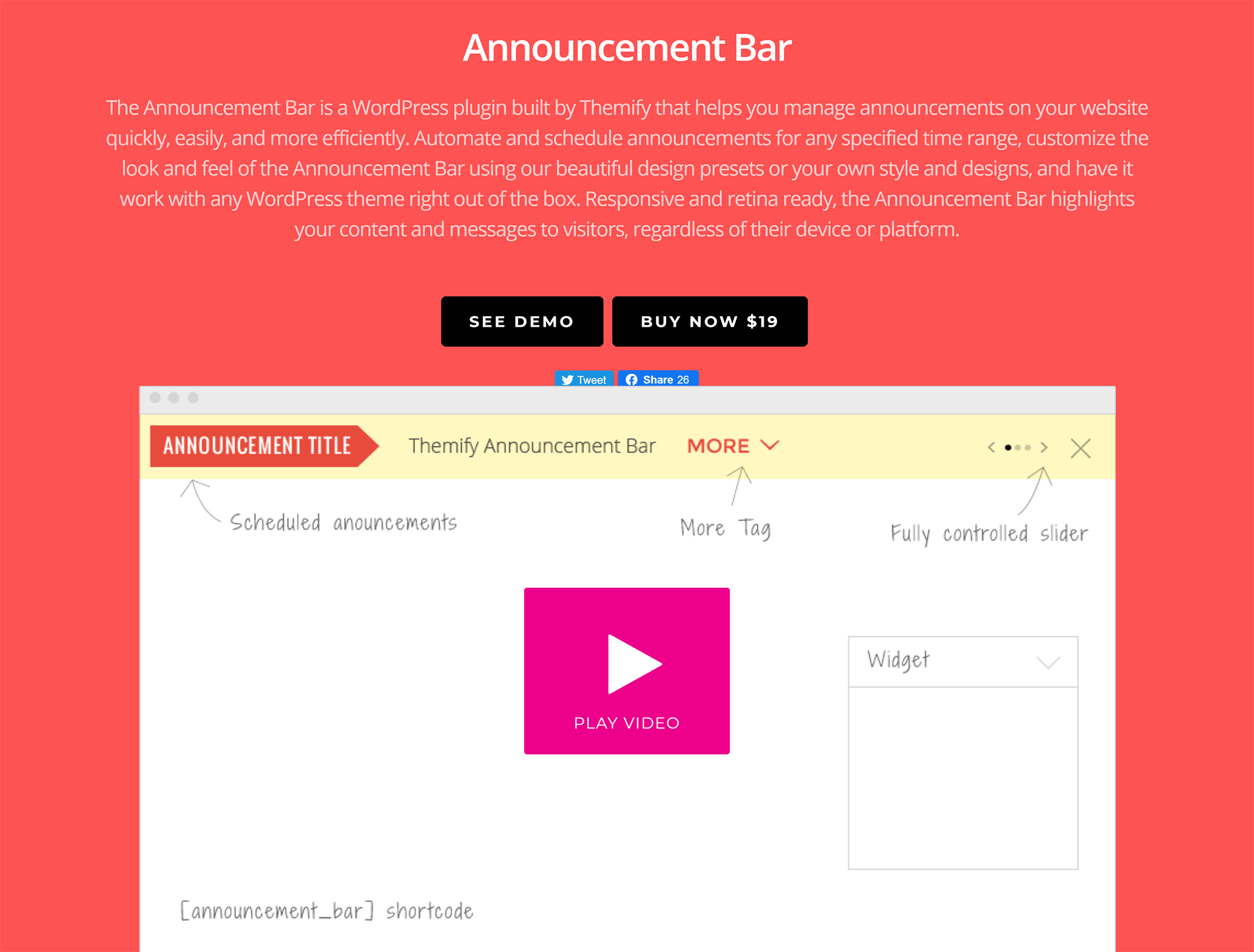 Announcement Bar is an affordable notification solution from Themify that allows you to display a bar at the top or bottom of your pages.
The developers created a custom post type for announcements, which means that the process of adding an announcement is the same as adding a new blog post or page.
Underneath the editor you will see a custom panel for configuring your notification bar. You can define the start date and end date for your bar as well as the button link and text.
[…]
This article was written by Kevin Muldoon and originally published on WinningWP.