Home /
Marketing /
Top 5 Best Landing Page Builder Plugins for WordPress (2020)
By Karol K
Last updated: February 20, 2020
In this post, we'll be looking at the best landing page builder plugins for WordPress available in 2020. Use any of these to craft a landing page quickly and effectively.
Have you ever tried building a landing page in a standard WordPress setup and actually gotten any usable, worthwhile results? This isn't a trick question. Give yourself a minute to think about it.
Chances are, the answer is "no." As great as WordPress is at many things, landing pages simply are not one of them. That is why, in this post, we look at some plugins that will give you a helping hand.
Features that the best landing page builder plugins for WordPress should have
Here are the features you need from your ideal landing page builder plugin for WordPress:
Removable navigation
The best landing pages use almost no navigation elements whatsoever – not even a link to the homepage. This sort of unusual page structure improves your click-through rates and conversions overall (data below).
However, most WordPress themes, if not all of them, put a hard-coded menu somewhere in the header. And yes, you can always erase it (no matter what theme you're using), but not without some coding chops – unless you have a good landing page plugin.
Removing navigation is done to focus the visitor's attention on the main call to action instead of letting them wander around all over the site. An experiment done by HubSpot proves that this practice can result in a 28% increase in conversion rates.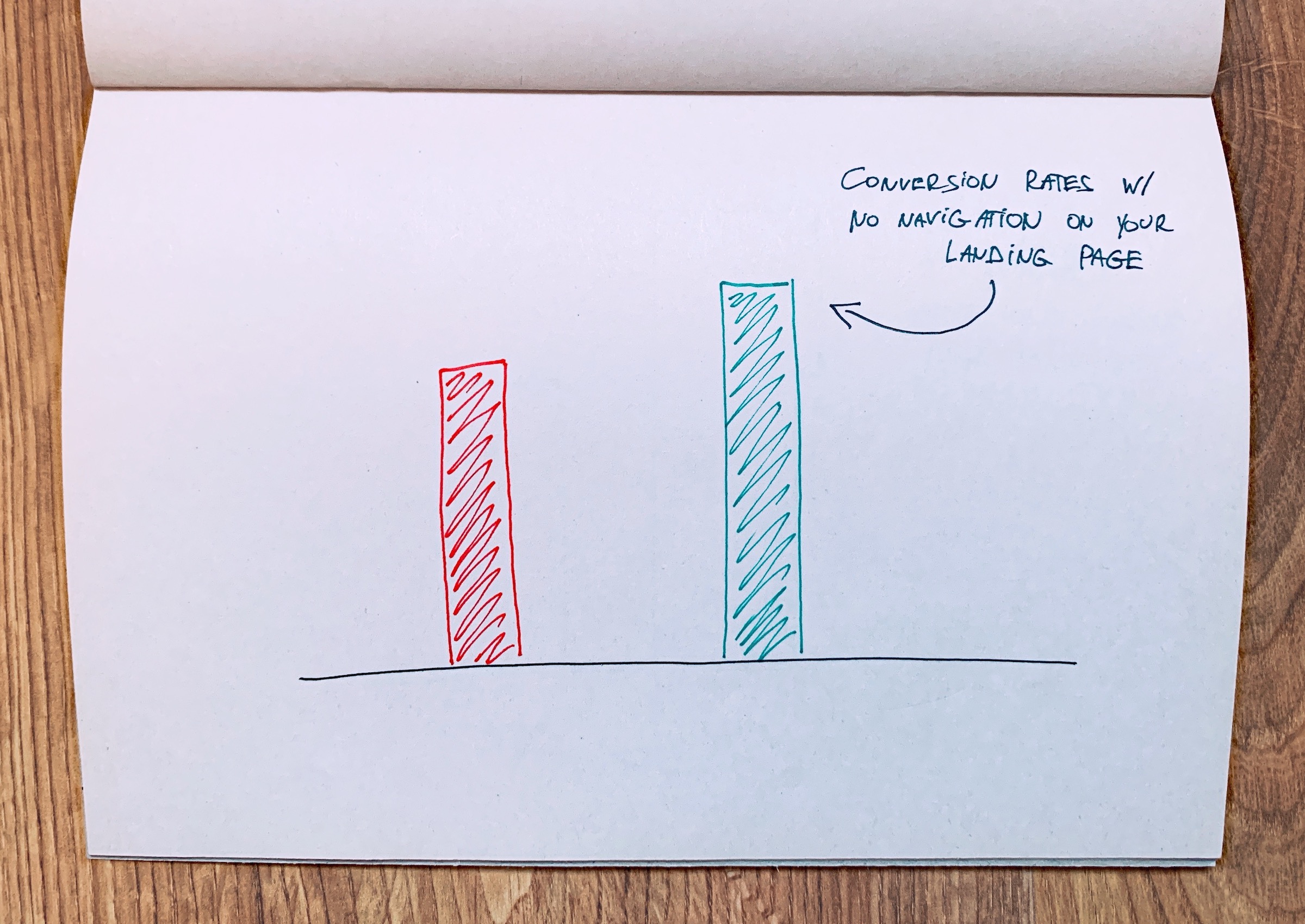 Freehand layout
Most WordPress themes come with one main layout structure that your website can use. If you're lucky, you'll get a full-width version as well, but that's where things usually end.
Landing pages must be a bit more fluid and should allow you to go from a single column to a grid layout, content-sidebar, etc. – all within the same page. In short, you need a more
[…]
This article was written by Karol K and originally published on WinningWP.