Today, eCommerce tools may assist you in automating and simplifying a wide variety of company operations. This fact can help you make better use of your time and enhance your efficiency. From website design to inventory management, these tools can assist you in completing all of your eCommerce store-related duties.
1. Kin
Kin HR software is a one-stop-shop for all of your critical human resource requirements. You may use their dashboard and templates to manage to hire, develop onboarding checklists, set HR rules, and organize and manage employee information. You may even schedule staff evaluations and arrange team goals and feedback.
2. Slack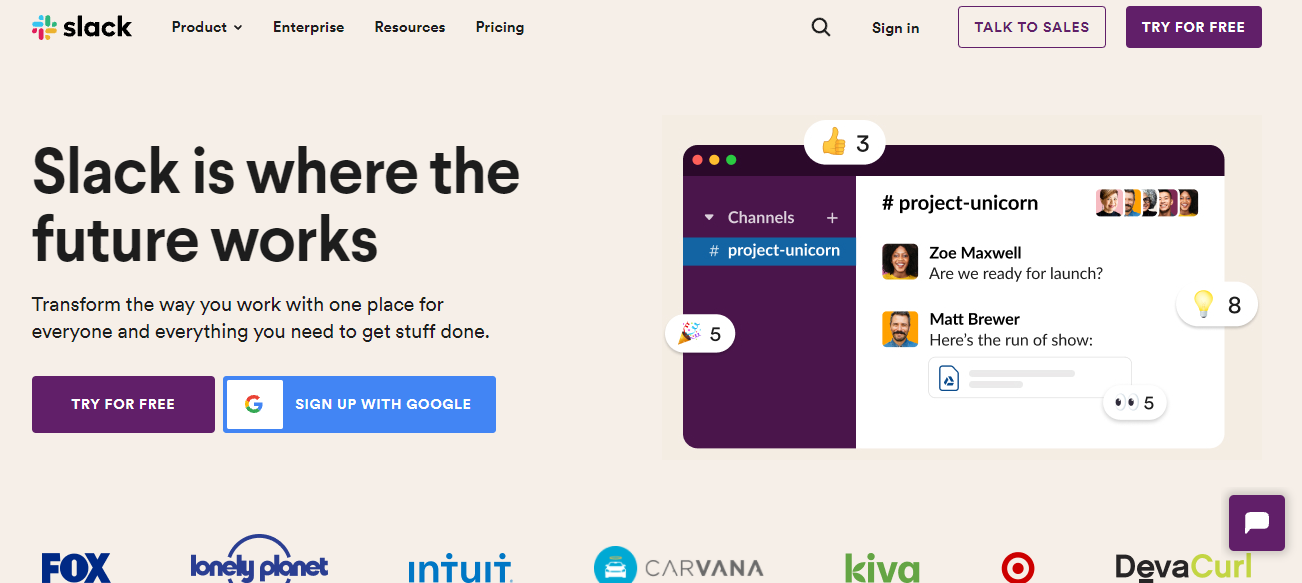 Slack is a time-saving and user-friendly real-time communications solution for teams. However, what makes Slack appealing is its vast library of different applications and connections.
Also, it will allow merchants to have everything they need in one location. It also has a slew of helpful features. Some are the ability to organize discussions in different channels, make video calls, share files, and much more.
Also, a vital fact is that Slack is one of the fastest-growing B2B SaaS startups in history.
3. Trello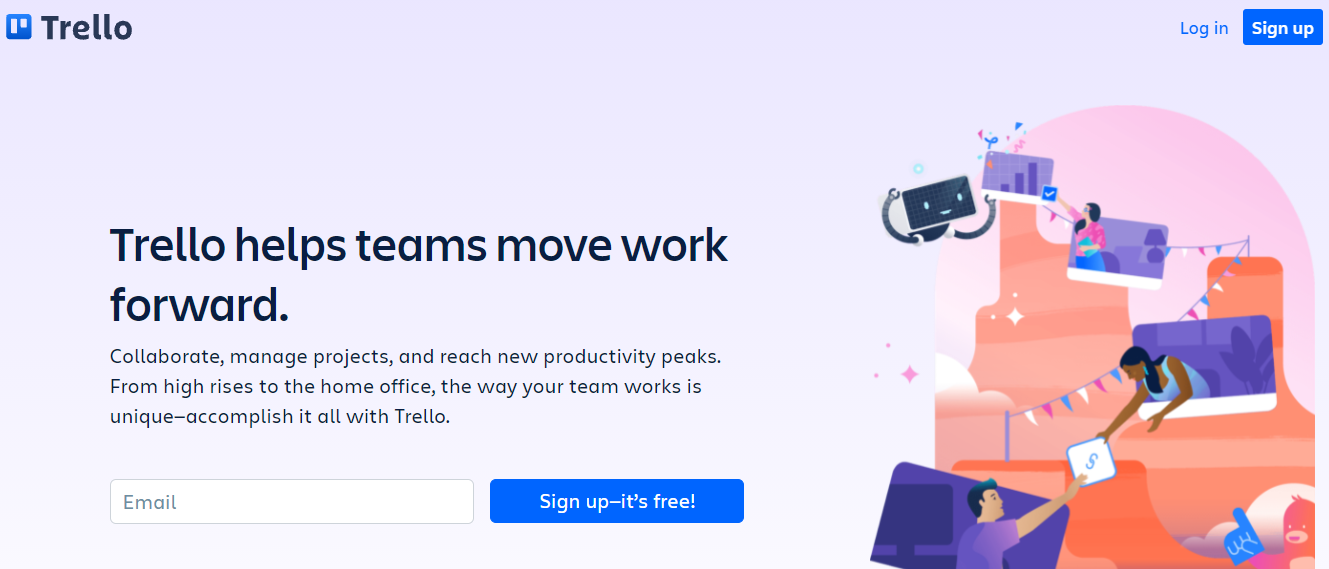 Trello is productivity software that enables teams to collaborate on projects and monitor tasks. And it doesn't represent an issue if they are not in the same workplace. Project boards may help your team allocate and manage work more efficiently.
For example, if you recently launched a new product, you might assign team members to check reviews. Or even, you will have to monitor how frequently a discount code is linked with the product customers use per day.
Individual cards on the board feature information such as due dates and a progress indicator to help everyone stay on track.
4. Smile.io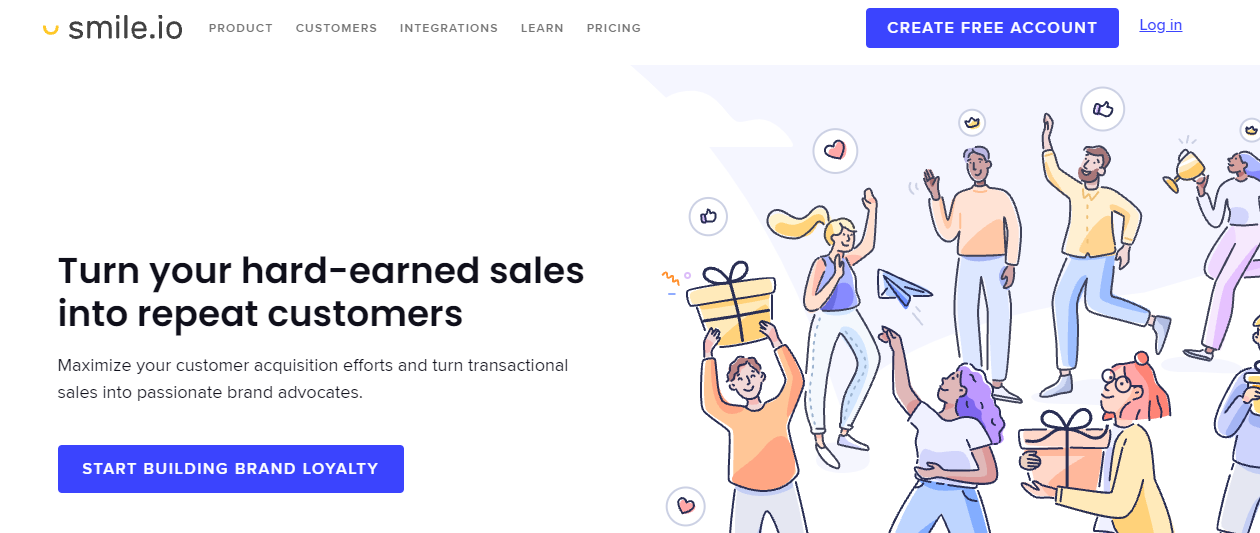 Smile.io is a loyalty platform that you can use to create a rewards program to enhance client loyalty. Customers get points when they interact with your brand, such as making a purchase or submitting a review.
Provide discounts or other incentives to consumers who accumulate a particular amount of points. Your loyalty program will encourage individuals to become repeat clients. However, Smile.io will assist in making the entire process simple to administer.
5. SEMrush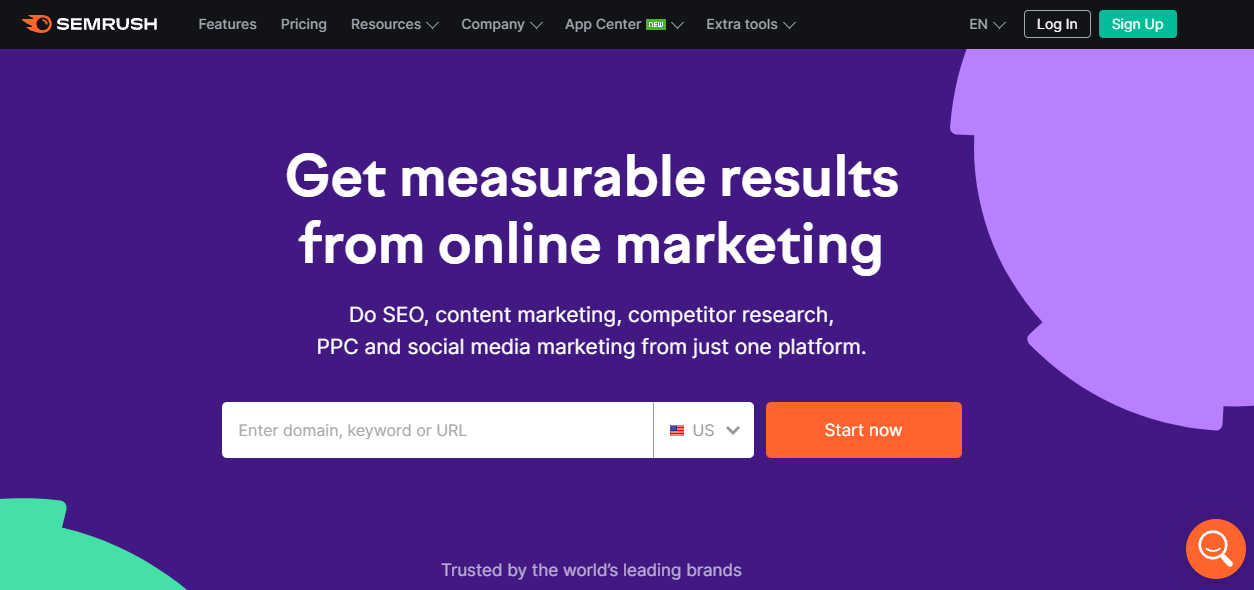 SEMrush is a comprehensive marketing analytics tool that is extremely simple to use. This tool provides several functional SEO capabilities, such as site auditing, backlink analytics, keyword research, content planning tools, and competition monitoring.
Aside from SEO, it also aids marketers with SEM analysis, social media, public relations, and content analysis.
6. Omnisend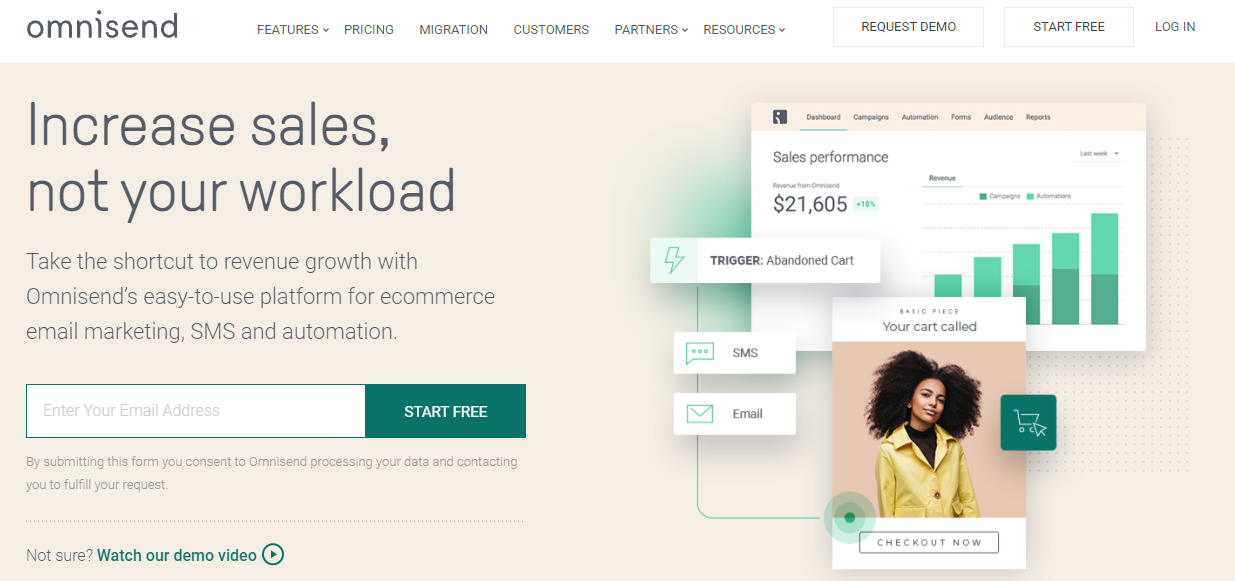 Omnisend specializes in omnichannel marketing solutions for eCommerce, as the name implies. Also, we would love to point out that this application offers numerous automation focused at various stages of the client experience.
Such as order confirmations, browse and cart abandonment, and so on. OmniSend includes several fantastic email features, such as incentives and interactive registration forms, landing pages, sales reports, click maps, and detailed info.
Ominsend goes beyond email by allowing businesses to combine several communication channels. Some of them are Facebook and Google retargeting advertisements, SMS marketing, push notifications, and others, into a single communication flow.
7. Google Analytics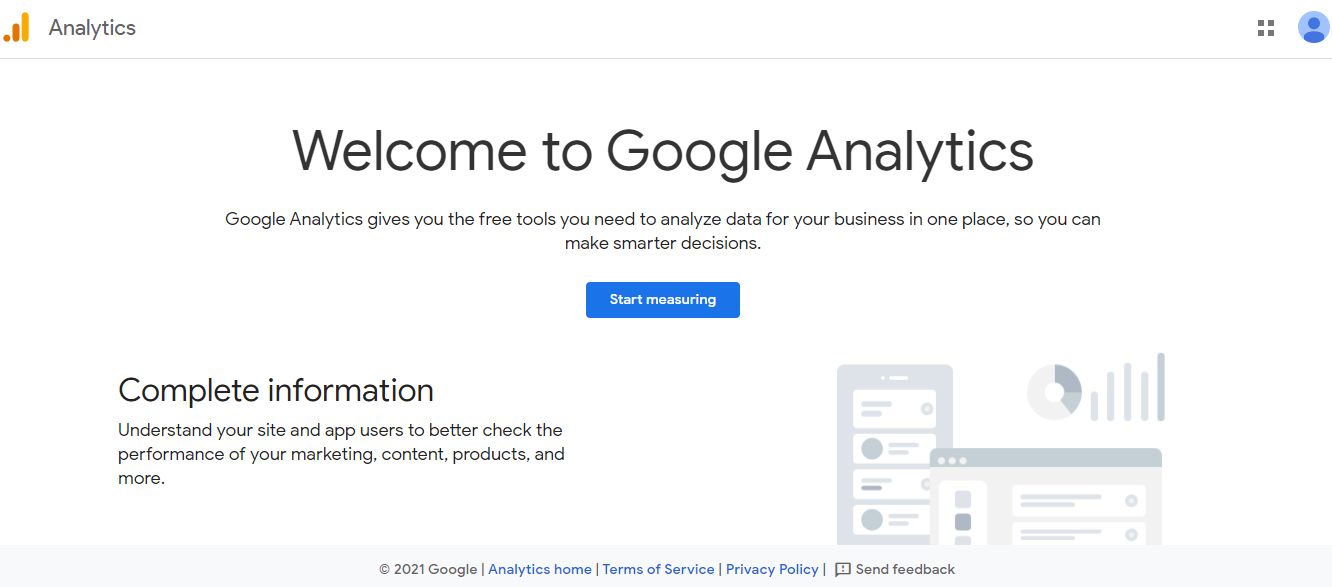 This tool is the most commonly utilized one in business. It aids in a better understanding of your consumers. Analytics insights may help you assess how your market, content, goods, campaigns, and other elements are doing. It will point you where your investments are failing, so you may take corrective action.
Google Analytics for eCommerce businesses also displays how many visitors visited your website and how many purchased. It also can help you create better strategies, product sites, and other materials.
8. Google docs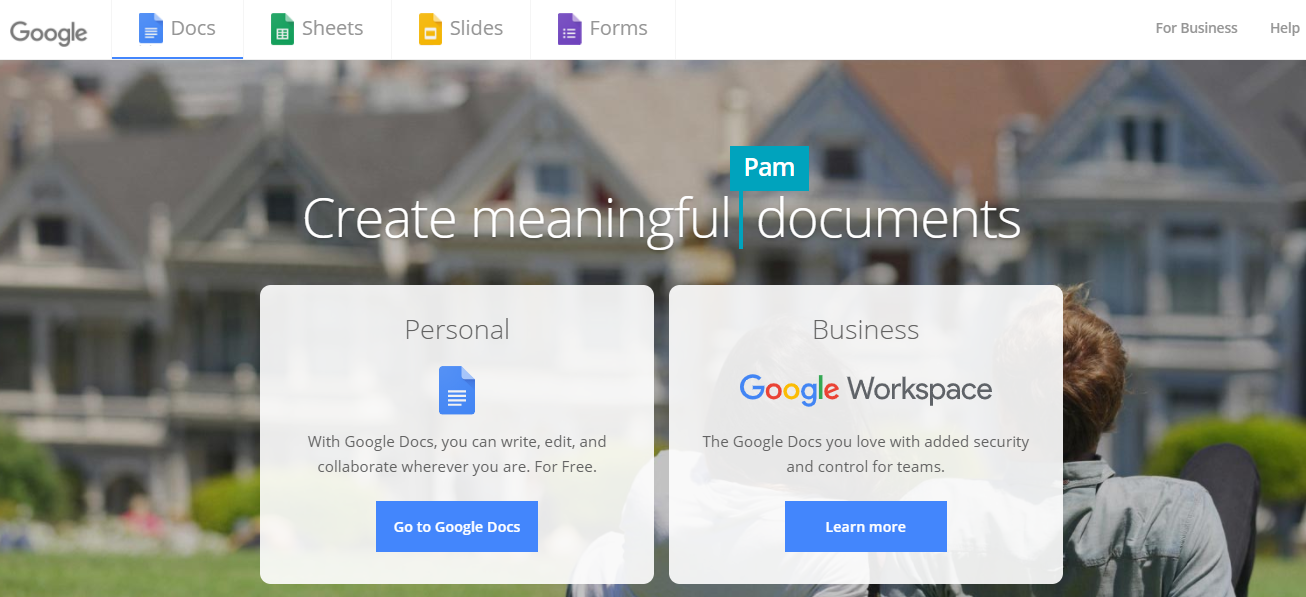 This well-known editing and collaboration tool Google docs allows you to create and manage content while on the road. Businesses can use it to collaborate on content creation or to exchange material for editing and publishing easily. It also lets you alter the formatting, keep track of changes, and add pictures.
This tool may access docs from any location. You may write and edit from anywhere you are by just logging in with your email address. All you need is a solid internet connection, but Docs can even sync new entries when you're not connected! All of your thoughts and documents you can save in the cloud.
Conclusion
So there you have it, our top 8 most excellent e-commerce marketing tools! We hope you find the resources we've mentioned helpful in your team's marketing journey. This year, but also in the future.
Keep reading the article at WP Pluginsify. The article was originally written by Sara Peksin on 2021-09-29 16:37:25.

The article was hand-picked and curated for you by the Editorial Team of WP Archives.