Facebook is probably the social media with the highest number of users, and since you psychically can't be online 24/7 for your customers, you need some help, right? We all know that time is precious, especially in the marketing world – every minute matters.
Luckily in this day of age, we have some pretty awesome tools that can help you manage your social media accounts while you are away from your PC, and the best tool for that is a chatbot. They are an artificial intelligence program that can lead a conversation with a user through a messaging app, in our case Facebook Messenger. They are also helping businesses be a social media rock star.
In this article, we complied a list of the top 5 Facebook Messenger chatbots so that you don't need to experiment around trying to find one. So let's started, shall we?
1. SilFer Bots
Let's kick thing off with the best tool you can find out there, SilFer Bots. You won't ever leave your customers without an answer for a long time when you have this handsome devil. Leaving a customer for a longer period of time without feedback is bad for business. And you want to increase revenue, just like every business owner should.
You can train your bot with frequently asked questions, or with keywords – so that the customer can feel like they are appreciated and chatting with a nice lady at the office. It works in a way that you set up frequently asked questions, and then just type in the right answers – it is that simple!
What is even better is the fact that this bot gets smarter and smarter each time you add a new question. It gains the ability to recognize the best possible answer to a question that is being asked if it is not in the system.
It provides the customer with an experience similar to having a personal assistant in a store, and in the end, it gives you a pretty simple checkout.
The messages your bot provides don't have to be just plain and boring, you can always spice it up with GIFs, images, videos, etc. And we all know that the gen z and millenials love a good GIF response. Oh and also, this tool can be connected to stores like Shopify or WooCommerce.
But this is all just scratching the surface of what this game-changing tool provides. So visit their site, and see it for yourself.
2. ManyChat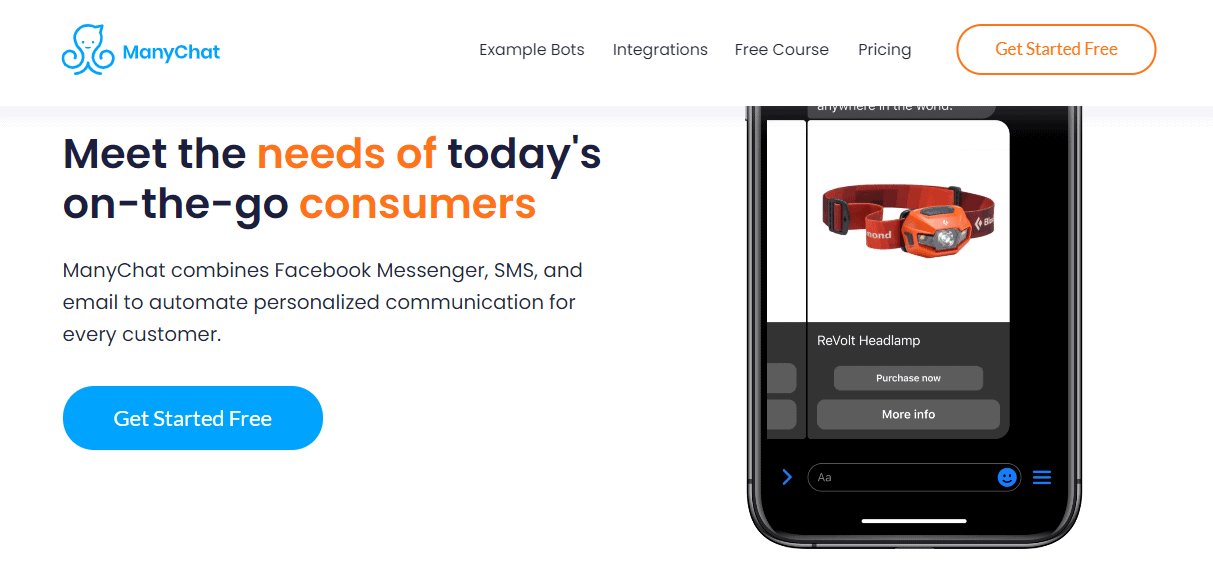 We continue this list with the second-best chatbot – ManyChat. This little helper is very popular amongst influencers, and the reason for that is the fact that ManyChat has a very simple and easy interface to master.
You can easily create automatic text messages that you want your bot to send. But the bot doesn't have to chat on its own – you can also join in the live conversations and give your customers an amazing experience.
With
[…]
This article was written by Editorial Staff and originally published on WP Newsify.