There is no doubt that email marketing plays a huge role if you're setting up an online shop. It allows you to reach your customers easily, notify them about new products, and maybe even offer a discount or two. But sending each email separately is a tedious and demanding process, so naturally, there are many tools out there designed to make your life easier. However, these can be divided into two main categories – free and paid.
Now, you shouldn't rush to any conclusions when it comes to either of these categories. To help you analyze their strengths and weaknesses, we will compare the top 5 free and top 5 paid email marketing tools and show you what you can expect. So let's get going!
Free Email Marketing Tools
Obviously, the main advantage of this category is that you don't have to pay for anything. But that also means you are somewhat limited in creating your email marketing strategies. The question, therefore, becomes: how big are the limitations and is what you get enough for you to grow your business.
To find that out, let's see what the top 5 free email marketing tools have to offer.
Sendinblue
Sendinblue is recommended pretty much across the board if you want a good free email marketing tool, and it's easy to see why.
First of all, the number of subscribers is unlimited, even in the free version (although you are limited by the number of emails you can send out each day, which is set to 300), plus it's really easy to create a visually attractive email.
You also get enough options to test the efficiency of the emails you send (A/B testing, heat maps), loads of features if you have a WordPress website, and it works wonderfully with Shopify. However, the most notable feature of this tool is the fact that it allows you to chat with your visitors in real-time, which can be absolutely huge if you're trying to reach out to your customers directly.
It's all very easy to set up (literally takes less than a minute), and you can even customize the chatbox a bit by adding your company's logo and stuff like that. So when it comes to free email marketing, it's really difficult to find something better.
SendPulse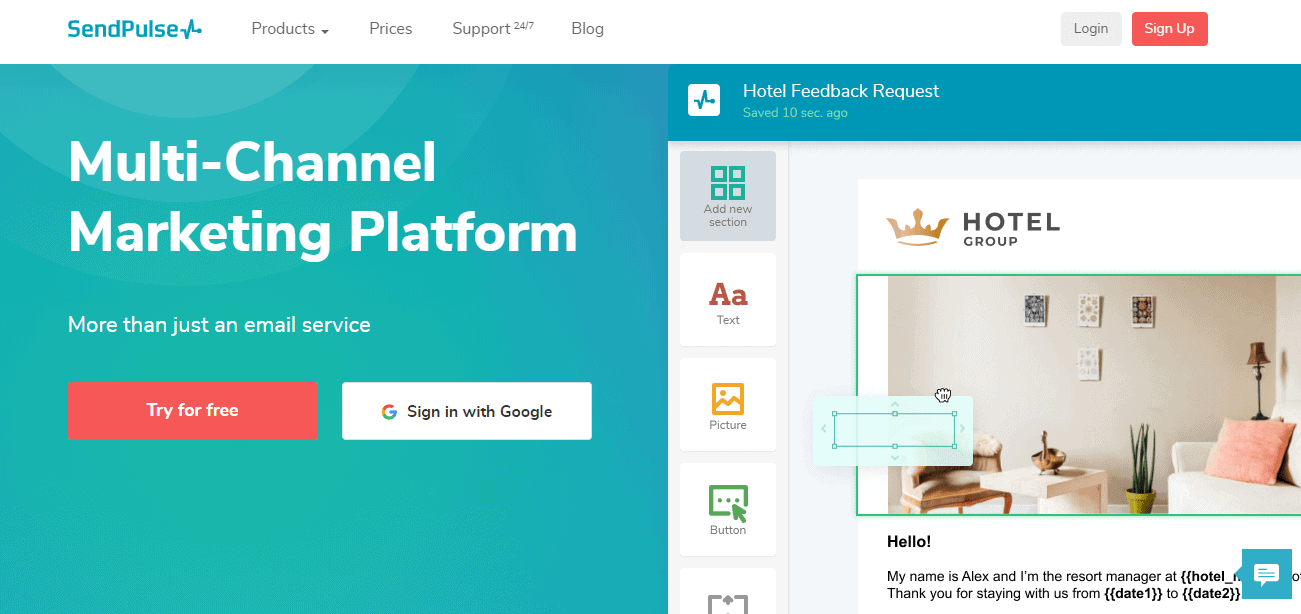 Another very good free email marketing tool, SendPulse has loads of pretty clever features that can save you time and make sending out emails much more efficient.
For example, you can easily rename the emails that were left unopened and then send them out again and take another shot at trying to spark interest in your subscribers for whatever your email may contain. But what is probably even more useful (and to me personally much more interesting) is the fact that this tool gives you the option to examine each subscriber individually and see how frequently they open your emails and how frequently they click on the links you send
[…]
This article was written by Marko Domljanovic and originally published on WP Newsify.