Ever wonder how these new business applications work? You don't install them using a CD like u used to, nor do you go through a different kind of complicated installation process.
Just like apps, plugins, and other sorts of tools, these intricate programs that help you complete big business tasks seem to be one-click wonders.
This might be a new experience for somebody who has been using business technologies for a while now, since 15 years ago, subscriptions were usually avoided when it came to using programs. Not that there was anything faulty with the subscription models back then, but it just wasn't a widespread practice.
Also, people were much more comfortable buying a finished product and using it. Back then, "updates" still weren't a thing. Meaning you would by a program and expected to be content with it right off the bat. The next version would come up in a few years, and by then, who knows what your needs would be.
Not to mention the fact that subscription-based usage was not around from the beginning. It would take a few technological advancements to make subscription-based usage possible.
But today, everything is subscription-based. It has become the number one way of doing business, which means that instead of selling a product, your business model should have switched to offering a service.
Cloud computing and SaaS
So what has facilitated this switch? What made us jump from using CDs and installing programs, to monthly and annual subscriptions?
Well, to say it in one word – the internet. To be more precise, it was the cloud computing aspect of internet technology.
Just like the internet, cloud computing is based on multiple computers in multiple locations. The internet is not one computer or one place – it is the joint effort of many servers.
That means that the location of the service and many other details are largely irrelevant to the user. Because when running a program, they can bypass the complexity of owning and maintaining IT infrastructure.
Now, when we are talking about using business software in this manner, we are talking about SaaS. SaaS stands for Software-as-a-Service. And is a distribution model based on third-party provider hosting applications and making them available to customers over the Internet.
SaaS is one of three main categories of cloud computing, the other two being infrastructure as a service or IaaS, and platform as a service or PaaS.
In a nutshell, SaaS means that the provider takes care of hardware, maintenance, licensing, and installation.
This makes it cost-effective and easy to use. So you are basically paying a small fee to the provider to take care of all the baggage.
And the fact that you don't have to acquire any hardware means that you can use it on a pay-as-you-go model. No big investments are necessary since you are just paying for the service.
The application has a source code that is the same for all customers, so when new features or updates are made, they are rolled out for all users. And exactly this is how the update system works.
SaaS for small business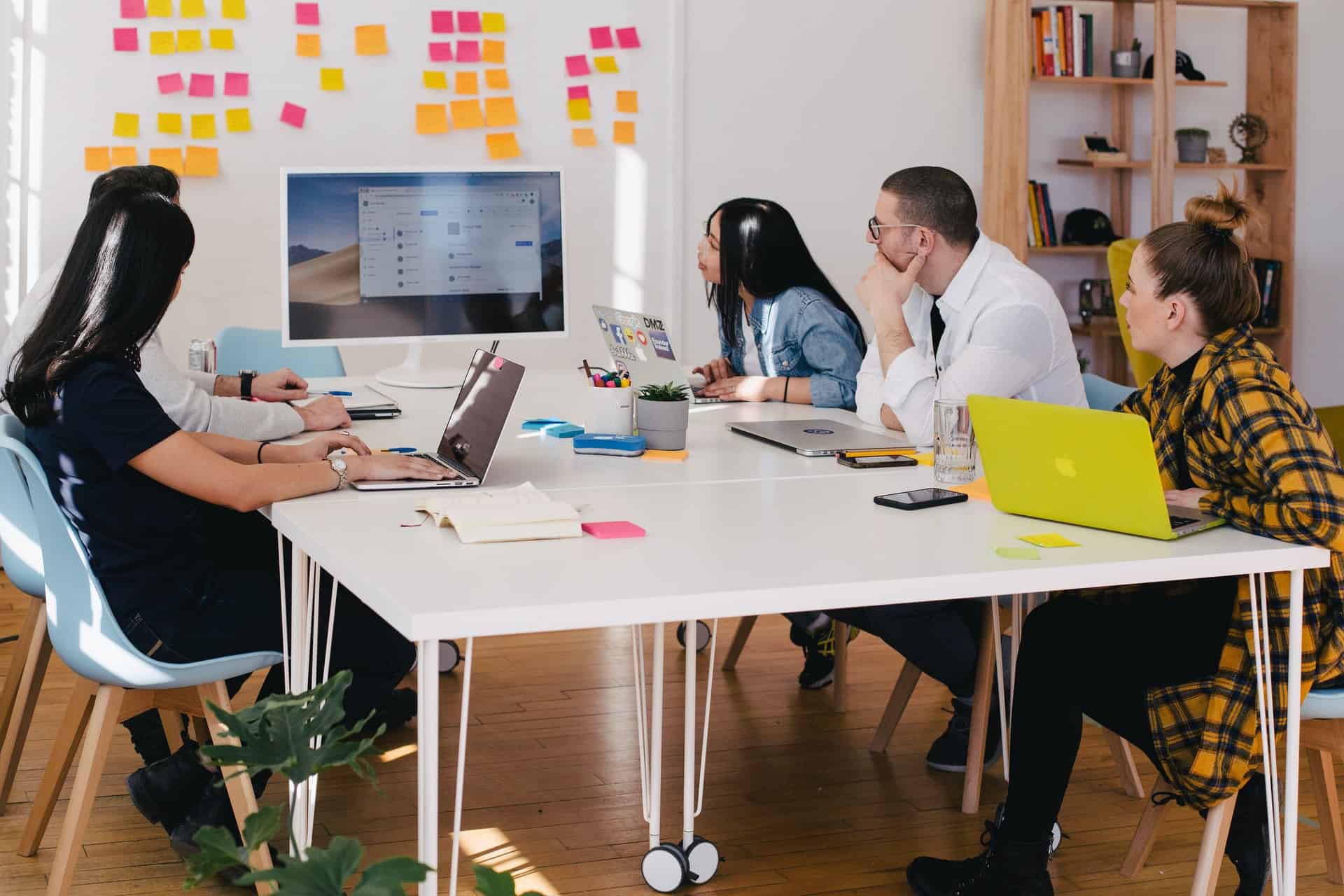 SaaS applications are made for basic business technologies. This includes email, sales management, CRM, financial management, human resource management, and more.
The leading brands in providing SaaS include Salesforce, Oracle, SAP, Intuit, and Microsoft.
But what if you are a small business? Chances are these leading names aren't exactly tailoring to your needs.
For that reason, we will dedicate the rest of this article to talking about SaaS management tools that were created specifically for small businesses like you. So without further ado, let's get right into it!
1. ProofHub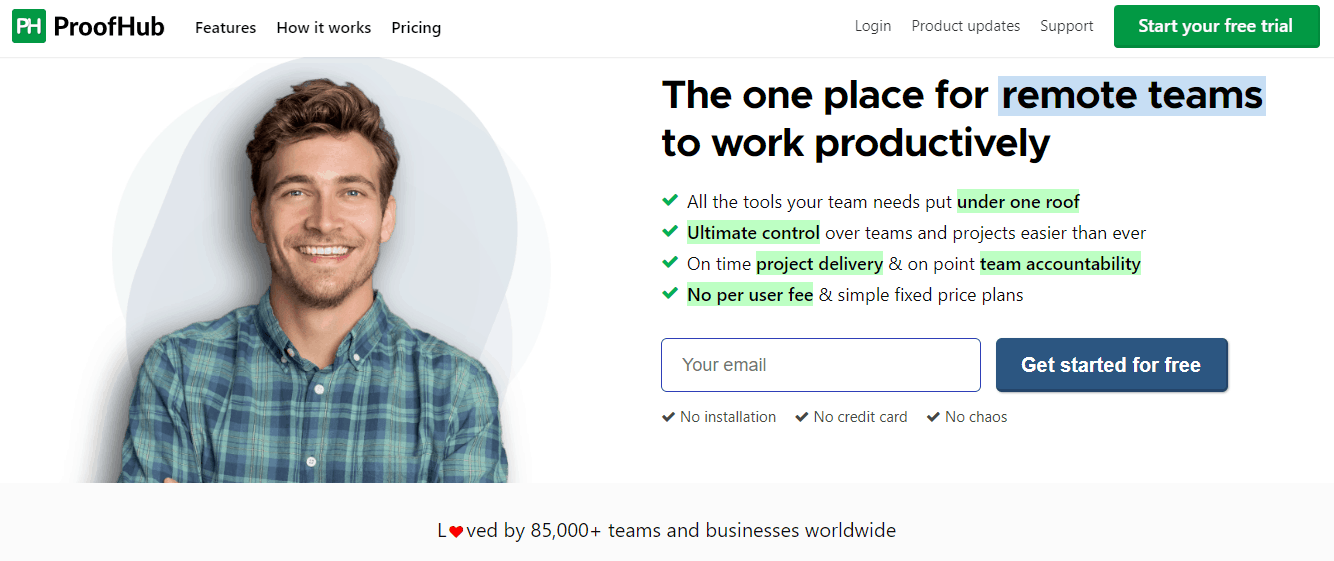 ProofHub is a project management software. Its main goals are to help you assign and track tasks, create project collaborations, and finally, set and track milestones.
It was created to function like work operating systems such as Monday, but it is solely focused on project management.
ProofHub is available on both the App Store and Google Play, meaning it can be installed and synced on other devices.
It offers a free one month trial to introduce you to the app. After that, there are two tariffs – the Essential and the Ultimate Control.
The Essential offers space for 40 projects, an unlimited number of users, and 15GB of storage for $45 a month. The Ultimate Control tariff, on the other hand, offers an unlimited number of projects, an unlimited number of users, and 100Gb of storage for $89 a month + many other features that are not included in the Essential package.
2. Basecamp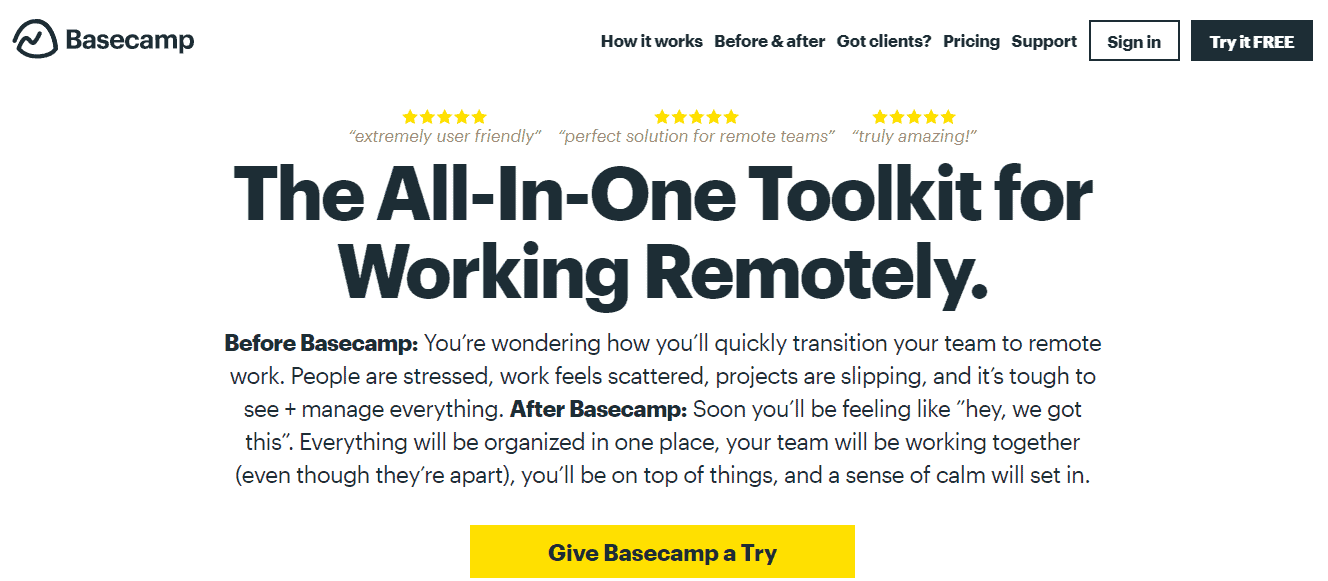 Basecamp is another project management tool with a cool name. The military orientated name suggests the collaborative aspect of this SaaS tool.
Basecamp is set out to help teams stay coordinated on all levels of the project. And it offers all standard features of a collaboration tool, including file sharing, scheduling, and reporting.
A complaint has been made regarding the app is that it doesn't have an assigned subtask function. However, if you do not have the need for one, Basecamp will work just fine.
Basecamp has a Personal tariff, which is limited but free. But its Business tariff, on the other hand, holds a price of $99 a month and has most of the features unlocked for unlimited access.
3. Monday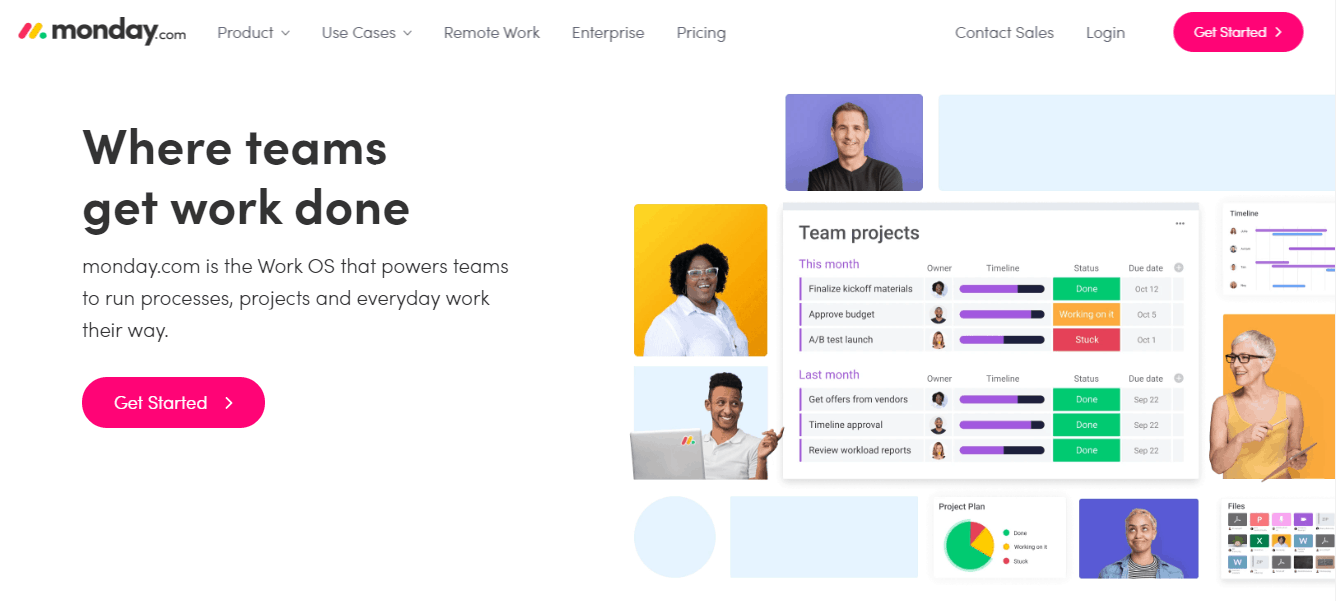 Monday is basically a work operating station. And a work operating station, in case you didn't know, is just like a project operating software but with more capabilities.
Project management software tends to be very specialized and have a narrow scope. But a work operating system tends to aim for automating workflows and strategizing for more long term goals.
That is why Monday has become very popular among businesses that use outsourced freelancing help, especially web developers.
Monday's Basic and Standard tariffs are the most popular among small businesses, the first tariff costing $25 a month, while the other one costs $39 a month.
Wrapping things up
Cloud computing has changed the way we interact with our computers, and SaaS has single-handedly made online work possible.
Using SaaS is becoming more and more popular and this trend doesn't seem to be slowing down. So maybe developing your own isn't a bad idea.
But until you are ready to take that step, try using one of the SaaS tools we mentioned above. Trust us, they are all worth it!
Latest posts by Matija Cutic (see all)
Where Should We Send
Your WordPress Deals & Discounts?
Subscribe to Our Newsletter and Get Your First Deal Delivered Instant to Your Email Inbox.
Thank you for subscribing.
Something went wrong.
Keep reading the article at WP Newsify. The article was originally written by Matija Cutic on 2020-07-15 10:09:30.

The article was hand-picked and curated for you by the Editorial Team of WP Archives.