Home /
Other /
Top Ten Best Alternatives to WordPress – Compared – Which to Choose and Why! (2021)
By Karol K
Last updated: February 14, 2021
If building a website is anywhere on your radar, WordPress is likely the first platform you're going to check out. But are there any viable alternatives to WordPress?
First, why would anyone need WordPress alternatives? Isn't WordPress all great?
Well, there can be plenty of reasons, which usually fall into a couple of categories:
? WordPress is not the most user-friendly platform for a complete beginner – someone who has never owned a website but who still wants to be able to do everything on their own.
⚙️ WordPress is not an all-in-one solution – it has many moving parts, especially once you start adding plugins to get your desired functionality.
? WordPress is not optimized out of the box to handle some of the more specialized types of websites, like eCommerce stores.
ℹ️ WordPress is built on top of PHP, which is not always the perfect web technology for all tasks and purposes.
In this post, we compare 10+ of the best WordPress alternatives and highlight what makes each of them better for various tasks and purposes.
We have it all here: general website building tools, all-in-one online platforms, content management systems, eCommerce platforms, and more. We'll cover their basic features, their pros and cons, and how each one compares to WordPress.
Whether you're a beginner to websites and website building or a fairly web-savvy enthusiast – there's something here for everyone.
Here's the full list of the top WordPress alternatives:
(note: if you're in a hurry, there's a detailed summary table at the bottom of the article).
Wix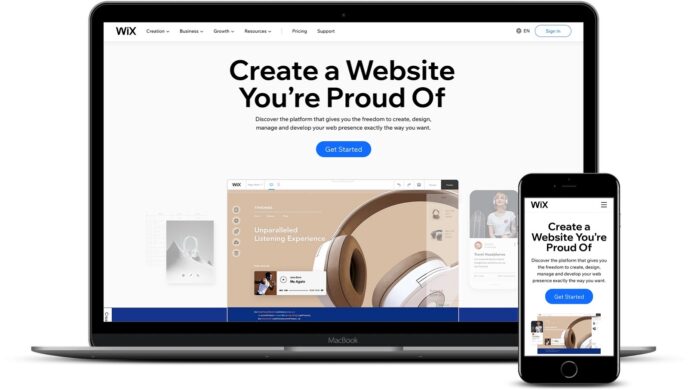 Although not the first tool that comes to mind when thinking of WordPress alternatives, Wix pretty much delivers on all the features that the average WordPress user needs.
Wix is an all-in-one platform. This means that everything happens in one place. There's no software to install, no web server you have to buy elsewhere, and no themes you have to find on third-party sites.
After you sign up for a Wix account, you'll get access to a step-by-step setup wizard that takes you by the hand, shows you how everything works, and even builds the first version of your website for you with the help of AI.
Your website is then fully customizable. You can also add an eCommerce module
[…]
This article was written by Karol K and originally published on WinningWP.