We can all agree that web design is incredibly important. When done properly, it allows users to effortlessly reach the information they need – all it takes are a few clicks. This makes a vast repository of knowledge and everything that comes with it accessible to people all over the globe, almost regardless of the hardware, they're using.
This is very significant to people with disabilities because online interaction removes so many problems and barriers they have to deal with in everyday life and elevates them to a playing field that is equal for all. This is what created the term "web accessibility", and the principle behind it is much more important and impactful than you might at first think.
What is web accessibility
Web accessibility is a feature of all well-designed websites because that kind of website helps people with different kinds of disabilities to enjoy its content. Not only that, but disabled people can also contribute to the website in question and feel like valued members of an online community. A poorly-designed website, on the contrary, will erect new barriers these people have to overcome.
In short, these days good web design means that a website is not only intuitive but also accessible to any and all visitors, no matter the problem they're struggling with.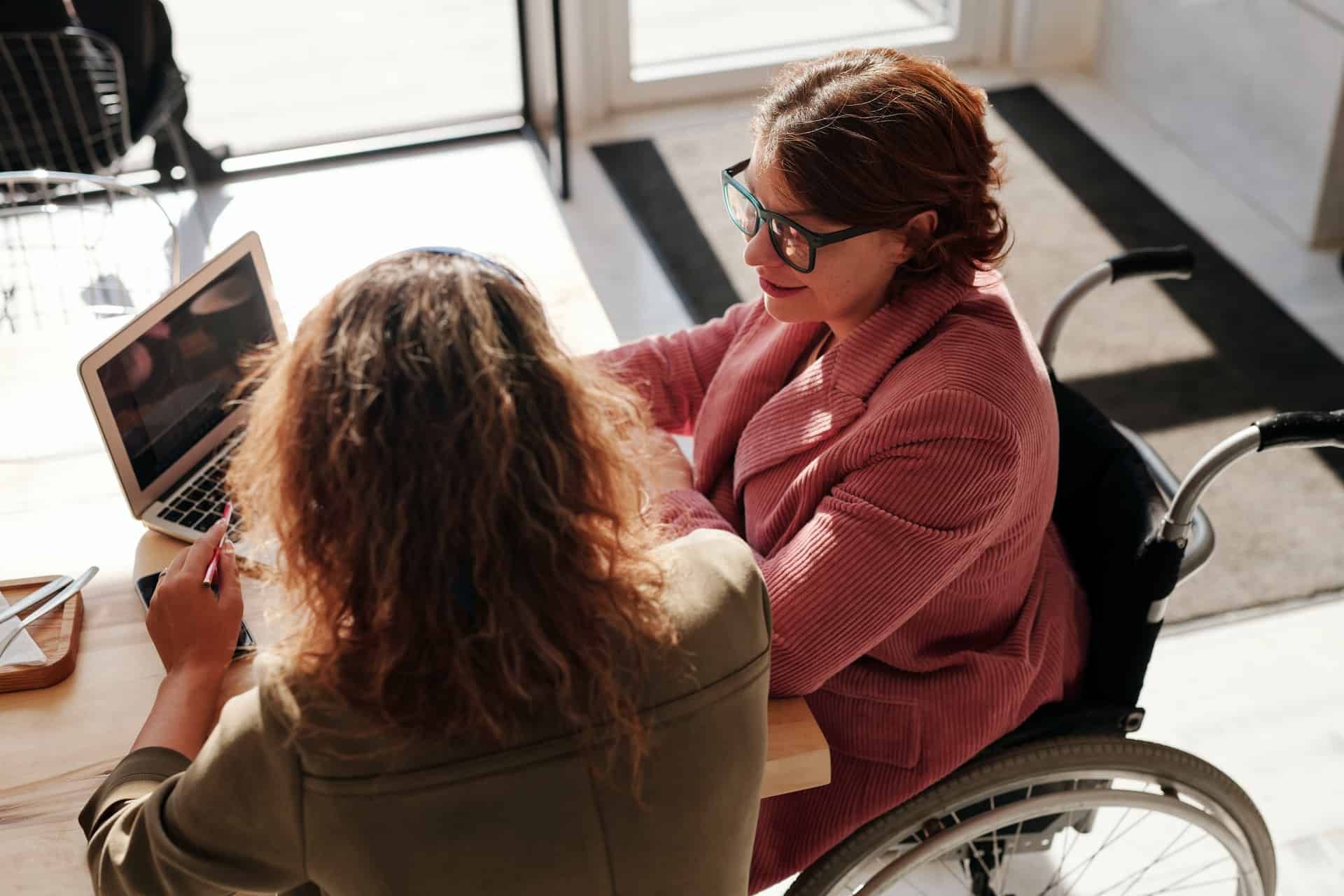 However, web accessibility is also beneficial to people who are not disabled. Maybe your health is preventing you temporarily from enjoying websites like you usually do, maybe your Internet connection is not good, or you're in a place where you just can't turn the volume up…Web accessibility helps with all of that.
It is easy to see from all of this why businesses would want their websites to be web-accessible; at the very least, it broadens the pool of potential clients substantially. But there are other benefits to this, such as improved user experience and raised brand awareness, so it certainly pays to invest in making sure your website can be reached by as many people as possible.
In many countries, web accessibility is actually mandated by law: from the EU and the US, all the way to China, India, and Australia, websites have to be made accessible to pretty much everyone around the globe.
So how can you make sure your site meets all the criteria? How can you make sure that you've made your creation approachable to as many people as possible? Stick around and find out!
Best Web Accessibility Services
There are indeed many services out there that can help your website become accessible to people with a wide range of disabilities. Not only that, but they also make sure that you are compliant with legislation on a global scale and will even issue a certificate to you which you can then proudly display on your pages. But which one should
[…]
This article was written by Marko Domljanovic and originally published on WP Newsify.