Jumpstart your projects with the right WordPress tools. Every designer needs a few go-to resources to help make projects easier. Here are 8 new design tools and resources to explore.
1. Site Scan for Vulnerabilities
Help protect your site from the #1 reason WordPress sites get hacked: vulnerable plugins and themes.
Scanning your WordPress site for security vulnerabilities just got easier. With iThemes Security Site Scan, scanning for vulnerable WordPress plugins, themes, and WordPress core versions is faster and more thorough than ever before.
Powered by the most comprehensive vulnerability database available, iThemes Security will scan your site for known vulnerabilities in your plugins, themes, and WordPress core versions. If you're running a vulnerable plugin or theme, iThemes Security Pro will update that for you automatically.
This tool also integrates with the Google Safe Browsing API to check your website's Google's blocklist status so you know right away if Google has found any malware on your website.
You'll never have to worry about running vulnerable plugins or themes again.
2. Kadence Google Maps Block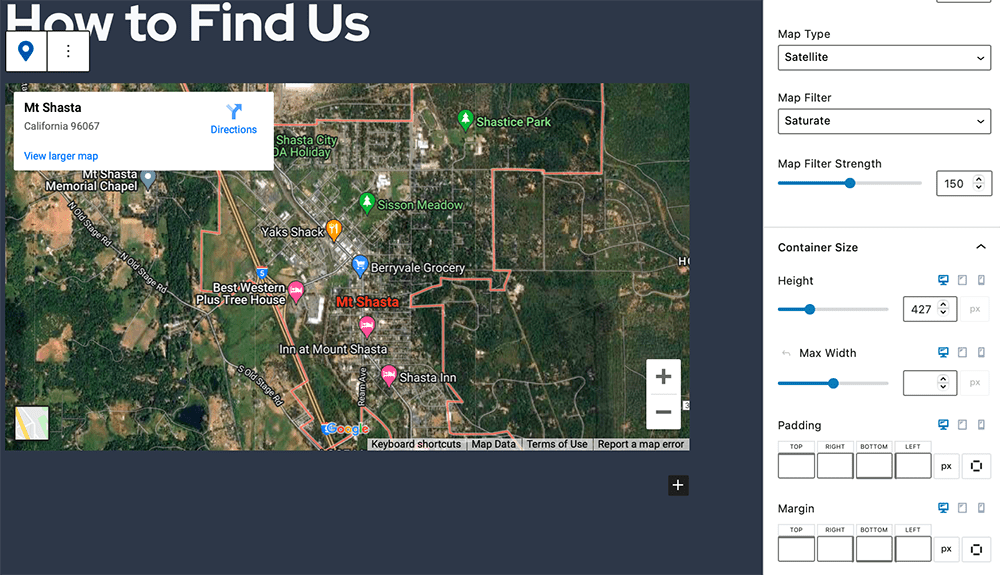 Google Maps just got a lot easier to use on your WordPress site with a new block that's available in the free version of Kadence Blocks. The new Kadence Google Maps block is automatically included when you download or upgrade to Kadence Blocks 2.3.0 or later. 
The block does everything you want in a map block – from customization of place and location to setting views for your location. You have control over the container size and you can set margins and padding for the block for more granular control of how your Google Map appears. 
It even comes with a Google Maps API key for basic functionality. You can enter your own if you like or use the included key for quick and easy integration. No developer account required. 
3. Adding a Google Calendar to WordPress

Adding a Google Calendar to a WordPress site is one of the most requested booking and informational tools. Users like the ease and flexibility of a tool they already know and use. 
With The Events Calendar Event Aggregator, you can link Google calendars to your website so that everything imports right from a Google calendar. There are plenty of options for syncing so that you can make the calendar look and feel exactly like you need. 
Plus this tool also allows users to subscribe to your events (adding them to their personal calendars) and import from other calendar sources, such as iCalendar, ICS files, CSV files, Evenbrite, and more.
4. Jewelry Shop Starter Template for Kadence Blocks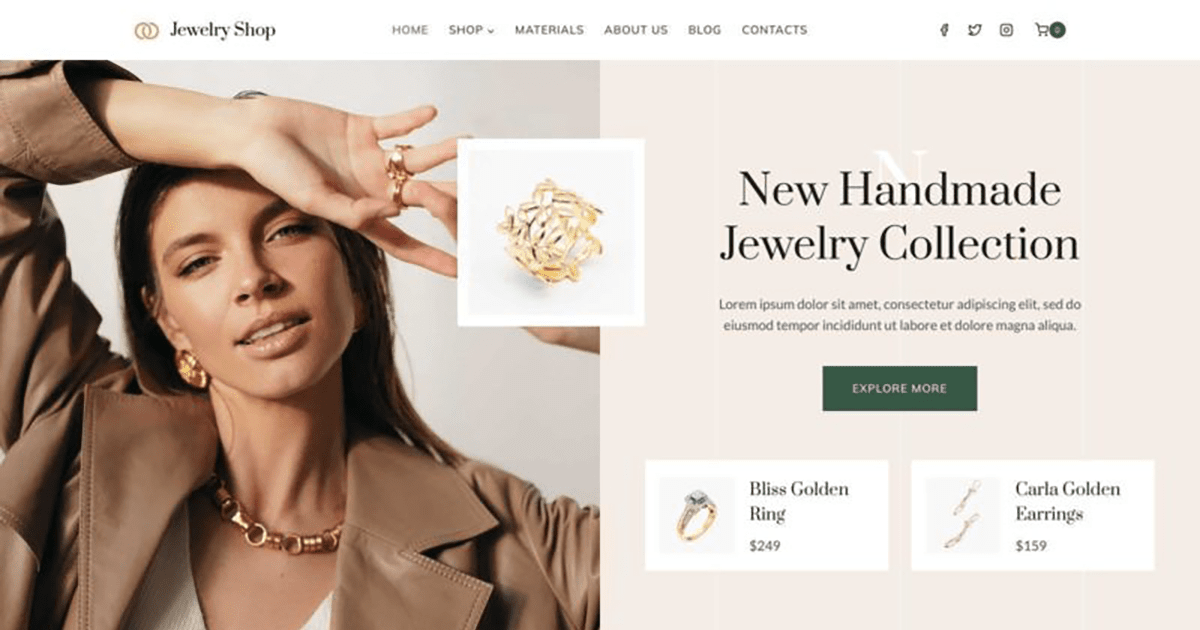 Jumpstart your e-commerce store design with the Jewelry Shop starter template for Kadence Theme. You can use it to build a blazing fast website quickly without having to touch any code. 
Don't get confused by the name either. If you like the design of this starter template, it is perfect for a number of e-commerce needs. It's designed for any website that showcases customized art, decor, pottery, clothing items, accessories, collectibles, or craft items. The design has a soft look and feel, Jewelry Shop can help make your customers feel welcome and at home with an intuitive and easy to use site experience.
The starter template builds on WooCommerce and even comes with sample product pages to help you get started. 
5. LearnDash 4.0
LearnDash 4.0 is here and this tool for learning pathways on WordPress has a new Onboarding Wizard that users will love. If you have been looking for a tool to create learning modules, now is the time to test LearnDash because you can get started in just 5 minutes.
The onboarding wizard automatically installs plugins like Certificate Builder, WooCommerce, and Course Grid, and it will configure groups while creating required registration and registration success pages. 
LearnDash also features dynamic learning paths to help students test into or out of content that they already know. Challenge exams are easy to set up and you can do it all in WordPress blocks. 
6. Iconic WooCommerce Plugin Updates
WooCommerce just got a little easier with two updates from Iconic for their Delivery Slots and WooThumbs plugins.
The reservation calendar has been updated into a sleeker widget for delivery slots. The widget is more user-friendly and has a nice look and feel. The other bonus? You can now set custom lead times on a per-product basis, rather than sitewide!
The biggest update to WooThumbs is that duplicate images have been removed, making your WooCommerce galleries more user-friendly. 
7. Weekly WordPress Vulnerability Report
One of the most important things you can do to ensure your WordPress site it running at its best is to keep it safe and secure. This month's WordPress Vulnerability Reports show all of the core issues that might pop up if you aren't on the latest version of WordPress as well as vulnerabilities with plugins.
Note there has been an update to the WordPress core; make sure you are on version 5.9.2.
Some of the things to be on the lookout for in the latest report include vulnerabilities with these plugins: WooCommerce, MapPress, Google Pagespeed Insights, Easy social Icons, Ninja Forms extensions, Material Design for Contact Form 7, and more. Make sure to check this list for updates each week to keep your sites safe. 
8. Behind the Site (2022) Training
It's one of the least-talked about parts of website design and development – launch processes. Behind the Site is a 2-day online training course that will take a deep dive into the process of creating a recently launched website step by step. Nathan Ingram will discuss the conversations with the client, technical decisions, and actual development that led to the final product.
The course is March 29 and 30 live online, from 1:00 – 3:00 p.m. (Central). 
Sessions last two hours each day, making this a manageable course. The agenda includes scoping projects, information architecture, technical road mapping, and content development on the first day and website development solutions, dealing with a major surprise, creating membership sites, and building automations in the second session. 
Wrapping Up
March was packed with a soid set of new tools and resources for WordPress. Did we miss something you want to highlight? Tweet us @ithemes
Carrie Cousins has more than 15 years of experience in media, design, and content marketing. She works in digital marketing and is also a freelance writer and designer, specializing in creating amazing experiences online for small businesses. Her work has been featured in publications such as Design Shack, Webdesigner Depot, The Next Web, and Fast Company. She's an avid runner, which comes in handy with Australian shepherds at home.
Keep reading the article at WordPress News | iThemes Blog. The article was originally written by Carrie Cousins on 2022-03-28 17:50:37.

The article was hand-picked and curated for you by the Editorial Team of WP Archives.