D
o you want to learn how to use Instagram to grow your blog? In this Instagram for bloggers guide, we'll show you how to boost your blog readership and build a strong social media presence.
For someone that's just started a blog, finding the perfect method to grow your blog's traffic can be tricky.
But, don't worry, that's where social media comes in. Social media platforms like Instagram are a great way to promote your blog. To get the results you're looking for though, you need to do it right.
That's why we've put together this guide to help you promote your blog on Instagram. We'll show you how to use Instagram as a blogging platform, how to attract and find readers, how to embed your Instagram feed on your WordPress blog for maximum engagement, and much more.
So without further ado, let's begin.
Benefits of Instagram for Bloggers
There are a lot of benefits to promoting a blog on Instagram. If used the right way, Instagram can be the best place to grow your followers and readers all in one place.
It has over 1 billion daily active users, which means that you have a lot of opportunities to get your brand out there.
Instagram is a platform where people crave engaging visual content. And sharing engaging content on Instagram can do wonders for your brand.
It can help you:
Grow a community around your blog
Boost your blog's engagement
Promote your latest blog posts
Drive more traffic to your blog
And more
Now that you know the benefits of using Instagram, let's take a look at some tips to help you find success on the platform.
Pick a Good Username
Picking a good username for your Instagram account is very important. It grabs users' attention and helps them remember your brand.
If you already have a blog name, you should stick to that to be consistent across all platforms. Choosing the same Instagram username as your blog name will also help your current readers find you on the platform easily.
Here's an example of the blog Christie At Home, using the same name for their Instagram username.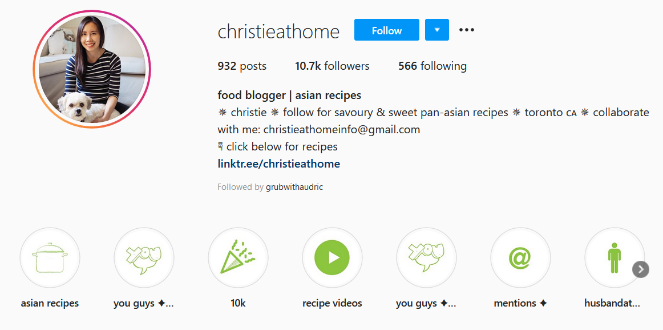 If you don't have a blog name yet and need help picking out the right one, then check out our free Domain Name Generator tool. It will generate thousands of blog name ideas for you, and all you have to do is enter your desired keyword.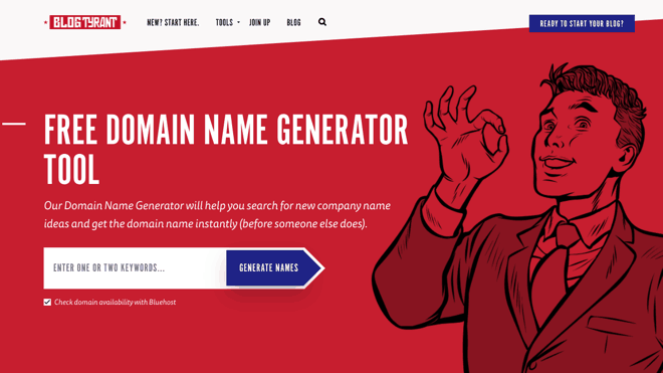 This tool will also help you get your desired domain name for free with Bluehost.
Now
[…]
This article was written by faizan and originally published on Blog Tyrant.