H
ave you ever wanted to allow users to upload images to your blog? You're in the right place! 
Letting users submit their own photos to your WordPress blog is a great addition to your blogging strategy. When you add this option to your site, you'll get more traffic, engagement, and website contributors.
Plus, it's easy to do!
In this guide, we'll show you how to allow users to upload images to WordPress in a few simple steps.
Let's get to it!
Why Allow Users to Upload Images to the Front End of Your Site? 
Allowing users to upload images on your site means you don't have to do it yourself. So you'll have extra time to work on other to-dos, like your blogging checklist.
But why would a user want to submit their own images?
There are a few reasons why someone would want to upload an image to your site. When you let users upload photos, they can: 
Upload a Profile Picture 
Your blog is full of anonymous users… unless you have a profile picture option! 
A profile photo is a great way to strengthen your online community—users can identify others and express themselves. 
Some websites that do well with profile photos are: 
Membership sites
Submission sites
Forums
Medium, for example, is a membership and submission blog. All members can submit their own articles through Medium. Plus, they can like and share other members' posts. 
At the bottom of every Medium article is the author's name and profile picture: 

So whenever Danny Forest submits an article, other Medium members can identify who he is and give him a follow. Sure, you can always talk with online users without a profile photo, but it's nice to know who you're interacting with. 
Submit Images to a Gallery 
You may have noticed how some websites allow users to upload images to a gallery. Imgur is a good example.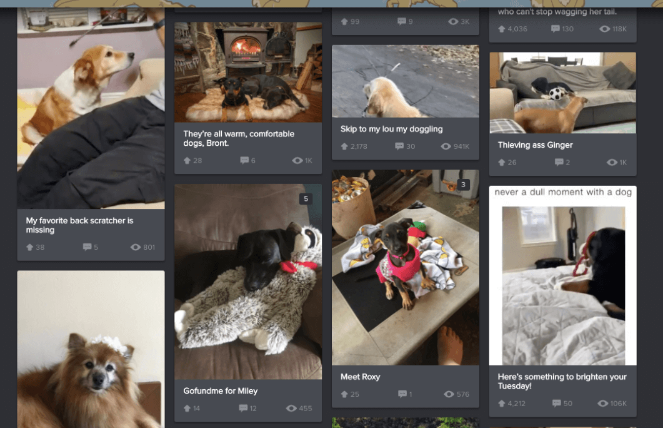 Imgur is an image sharing and hosting site. Online users can submit photos of all types to their site for comments, shares, and likes. 
As you can tell, Imgur gets a ton of engagement and contributors. And even if you don't own a site like Imgur, there are other types of blogs that would find a photo gallery useful, like: 
Or you could run a photo giveaway campaign! For example, you could host a photo contest on your site, and whoever submits
[…]
This article was written by Jessica and originally published on Blog Tyrant.