Edwin Toonen
Edwin is a strategic content specialist. Before joining Yoast, he spent years honing his skill at The Netherlands' leading web design magazine.
"If only I could simply wave my wand and have a super fast website!" This has probably crossed your mind as well, right? Optimizing site speed and user experience is a lot of work and gets technical — and complicated — really fast. Most site owners or managers quickly need to talk to their developers to get stuff done. Now, the new Core Web Vitals metrics give you more insights and pointers at what to fix. Let's go over five things you can do to boost your Core Web Vitals score.
Table of contents
First, a disclaimer
Look, there's not one thing that's guaranteed to fix one specific issue. You have to take a broader view of optimizing your site. A lot of little fixes make up big results. So, while I'll give you five things you can work on here, this is nowhere near definitive. Even Google says many elements work together to come up with scores, so it's hard to pinpoint if you do this, then that score will go up.
What Google does give you, is insights into what's slowing stuff down or what's hurting the user experience. Many tools also give advice on how to fix stuff. Web.dev/measure, for instance, doesn't do in-depth results, but it does give you an idea of what the impact of a particular fix is.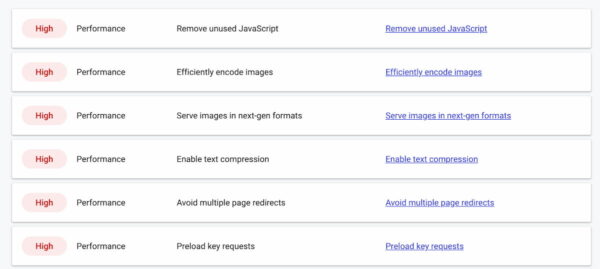 Google's upcoming page experience update
We've published a couple of articles about Google's page experience update — coming sometime in 2021 —, so you can start here if you need more background information:
Five things you or your developer can do
Over the years, there's been constant talk about the importance of site speed and user experience. But while there's a ton of material out there on how to optimize your site, putting that knowledge into practice is hard. These past few months, Google once again put speed front and center with the page experience update happing next year. To help you get ready for that, it developed tools to give you insights and a lot of documentation to read.
For a lot of issues, the advice hasn't really changed that much. It all boils down to getting the main content to your users as quickly as possible. Run through the test to see how your site performs, try to prioritize the fixes and get started! Below you'll find a mix of old and new ways of enhancing your site.
Optimize your images
I'll start off this list with a golden oldie: optimizing images. One of the most important things you can do for your site is properly optimize your images. Yes, we said that a million times but we're
[…]
This article was written by Edwin Toonen and originally published on SEO blog • Yoast.