Home /
eCommerce /
WooCommerce Storefront Theme Reviewed – Is It Any Good? Should You Use It?
By Kevin Muldoon
May 5, 2021
The decision to use WooCommerce to build an online shop is an easy one. It's not only the most popular eCommerce plugin for WordPress, it's the most popular eCommerce platform anywhere, powering more online shops than any other solution.
Which WordPress theme should you use with WooCommerce? Well, that decision takes a little more time as there are thousands of free and premium WooCommerce-friendly WordPress themes to choose from.
One design that you should consider is WooCommerce Storefront. It's WooCommerce's official WordPress theme and was created to compliment their eCommerce WordPress plugin. The design is free to download, but if you want to get the most from Storefront, you're going to have to purchase some of Storefront's premium plugin extensions.
In this article, I'll explain why many people love Storefront, talk about the available plugin extensions that expand functionality and give you my opinion on Storefront's pre-made child themes.
By the end, you should have a better understanding as to whether Storefront is a good fit for your WooCommerce-powered online store.
Why Storefront?
Storefront is built upon the Underscores starter theme that Automattic use to create all WordPress.com designs. It's the perfect base for Storefront as it's lightweight, fast-loading, SEO-friendly, accessibility ready, responsive and simple to modify.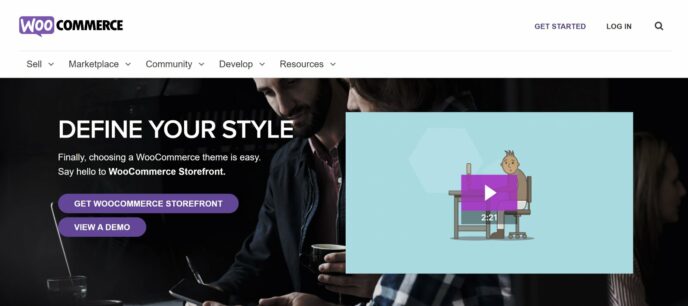 Storefront was designed to be a minimal WordPress theme which you build upon using child themes. Due to this, the core version of the theme has a simple minimalistic design when you initially activate it.
Through the WordPress theme customiser, you can easily change colours and see changes in real-time, however you'll need to make modifications yourself or purchase the Storefront Powerpack plugin if you want to put your own mark on the theme. Developers will love the barebones nature of Storefront and appreciate that actions and filters can be added to pages using Storefront Hooks.
I encourage you to check out the official theme demo of Storefront to explore the design for yourself.