To build a strong superstructure, you must have a solid foundation. The same principle applies when it comes to building a sustainable website.
As such, it's extremely important that you choose the right content management system (CMS) for your new website. The right CMS will dictate how easy or hard it will be for you to manage and maintain your site.
As a result, most individuals and organizations find themselves waffling between Drupal and WordPress. Notably, both platforms have a huge online community as well as a loyal fan base and take up more than 60% of the market combined.
But which content management system is right for you?
In this guide to WordPress vs Drupal, we will dig into Drupal and get a gist of how it stacks up with the most popular CMS in the world, WordPress.
But before we dive into the nitty-gritty, let's start with a quick overview of each.
WordPress vs Drupal: Overview
What is WordPress?
WordPress is a free, open-source content management system that you install into your web hosting server. Being a content-based system, WordPress allows you to create, edit, and manage your website via an intuitive interface.
It's also highly customizable thanks to its numerous plugins and open-source nature that allows you to tweak the source codes to your advantage.
It is the fastest growing CMS in the world, with a market share of more than 33%. It has a large and active community of independent contributors who offer great support.
Some notable websites built on the WordPress CMS include:
Sony music
Vogue.com
The Obama Foundation
Angry Birds
Toyota Motors Brasil
The City University of New York
Whitehouse.gov and many more
What is Drupal?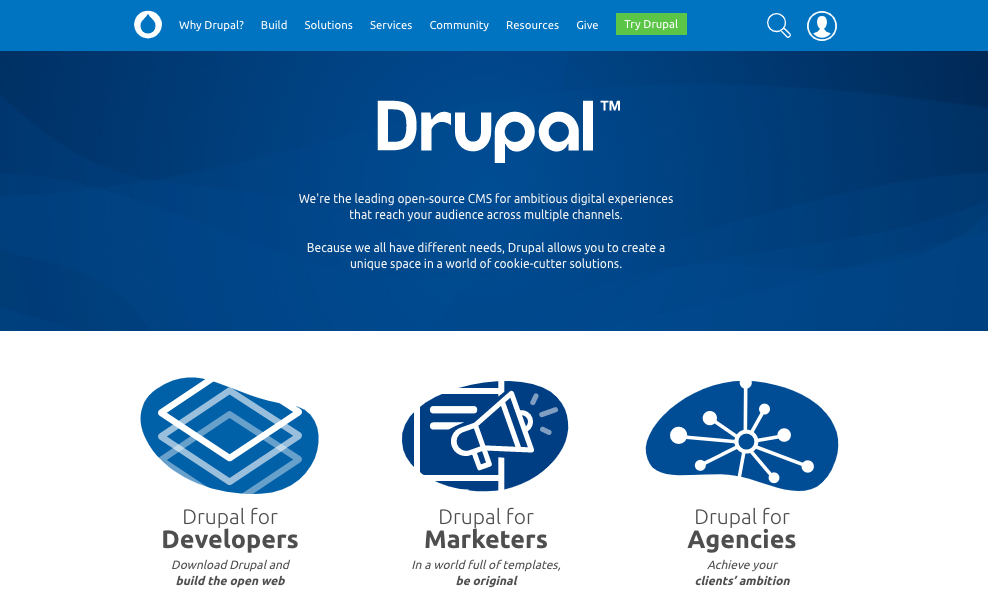 Just like WordPress, Drupal is a free, open-source content management system distributed under the GNU General Public Licence. Written in PHP scripts, Drupal lets you add, publish, and remove content from your website.
It's developed by a dedicated community and has a market share of 3%, which is such a significant difference in reach compared to WordPress. Despite the small market share, it powers some of the largest websites in the world.
Some high profile websites powered by Drupal include:
World Economic Forum
Government of Australia
The Economist
US Department of Transport
Puma
The University of Colorado and more
We know you are already wondering, why compare Drupal to WordPress if those are the stats?
The
[…]
This article was written by MyThemeShop Editorial Team and originally published on Blog – MyThemeShop.