If you want to export all your content and media from your existing WordPress website, the native WordPress export tool is a fast and easy way to get your data with just a few clicks. Exporting your WordPress site doesn't require plugins. Instead, the functionality is built right into the interface.
WordPress export is a simple process that allows you to download directories that contain your site data. These directories can then be imported into another WordPress site or other platform and used to build your new website.
Before we move on, this article covers exporting pages, blog posts, and media from the native WordPress export tool. If you're looking for information about exporting pages from Divi, for example, you can find that here.
Ready to learn how to export your WordPress website content? Let's dive right in.
How To Use the WordPress Export Tool
Whether you want to download your written content, your media, or all of the above, it's easy to get access to all your files.
1. To find the WordPress export feature, head to your Dashboard and take a look at your main admin menu. Click Tools to expand, then click Export.
2. Once you've clicked Export, WordPress will display the main export screen. You'll see options to export content or your media library.
3. If you want to export all the written content, such as website pages, feedback, and blog posts, from your site, you can select the Export All button. When you click Export All, WordPress will prompt you to choose a folder where you want to save your zip file.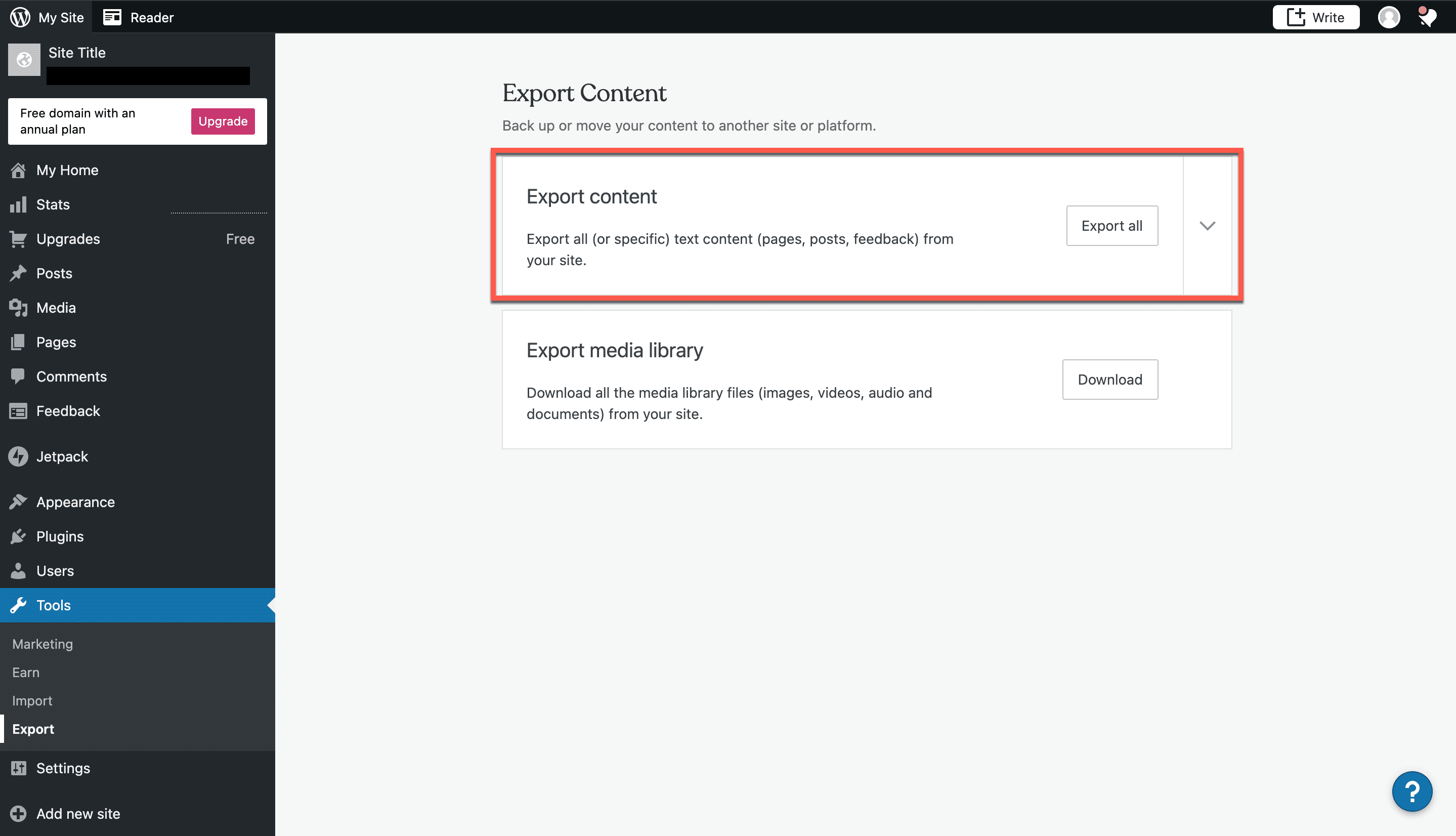 Narrow Your Export By Post, Pages, Or Feedback
4. Alternatively, if you want to be more selective about the site contents you're exporting, you can click the arrow to expand your options. You'll want to use this option if you have specific content you'd like to download, rather than taking the entire site with you. Once you've expanded the menu, you will see options to narrow your export by Post, Pages, and Feedback.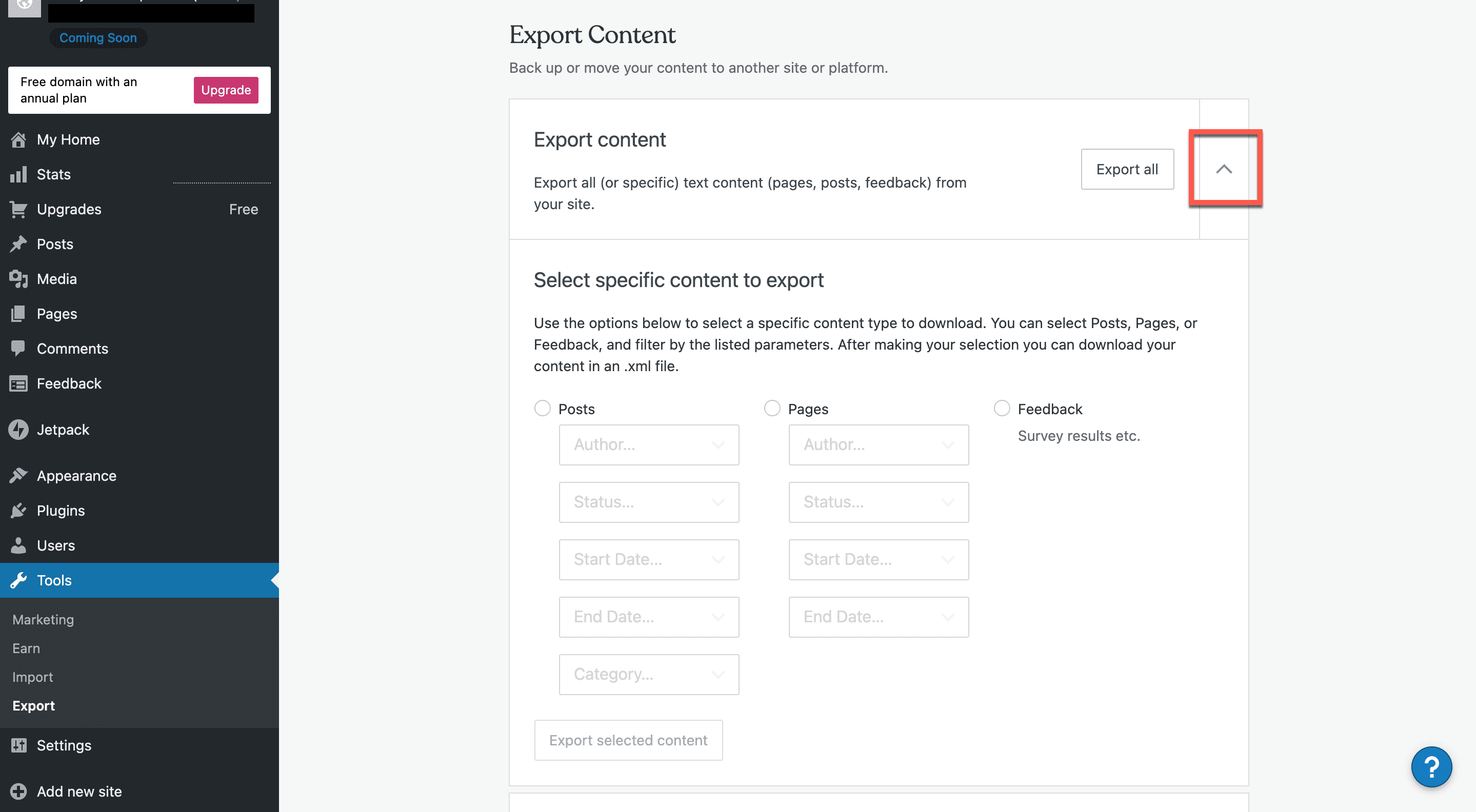 If you want to filter your export by a specific Post, go to the left-hand column. WordPress gives you options to filter by Author, Status, Start Date, End Date, and Category. Select the appropriate information to filter your Post export. Exporting posts gives you the opportunity to move your blog to a new WordPress site, or to import it onto a new platform entirely.
The middle column allows you to export your website pages. You can filter these by Author, Status, Start Date, or End Date. Like the blog posts, exporting Pages allows you to move that content over to a new site, whether on WordPress or elsewhere.
Finally, look at the right-hand column if you want to filter your exported
[…]
This article was written by Haley Walden and originally published on Elegant Themes Blog.