WP Event Manager is a free event management plugin for WordPress. It helps you to publish events on your WordPress website with ease.
The plugin has over 10,000 active installations and a star rating of over four stars on average (most of the reviews are five stars).
The numbers look great. Still, I wanted to see myself what the plugin is all about. So jump into my WP Event Manager review and see what I found!
What is WP Event Manager?
WP Event Manager is a versatile plugin that you can use with many types of events, like setting up a speaker page for a seminar, a website for a sports event, or a webinar event page. 
The plugin has many exciting features:
SEO friendly. Compatibility with SEO plugins (like Yoast). 
Fully responsive. You can use any device (desktop, laptop, mobile, tablet) to view your event pages. 
Field editor. Events contain plenty of event-specific data. With the field editor, you can manage this data without touching the code.
Multilingual support. You can translate the event pages into various languages. This feature is helpful if you are about to create an event for international audiences.
Event widgets. Display the event data wherever you like on your WordPress website.
Dashboards for admins and organizers. Administrators can moderate the events on the website. Event organizers have their own dashboard where they can manage all their events.
Event listing preview. Allow event organizers to view the event before it goes live. This feature helps you to spot any issues before publishing the event page.
But the features don't stop here, and this is the full list: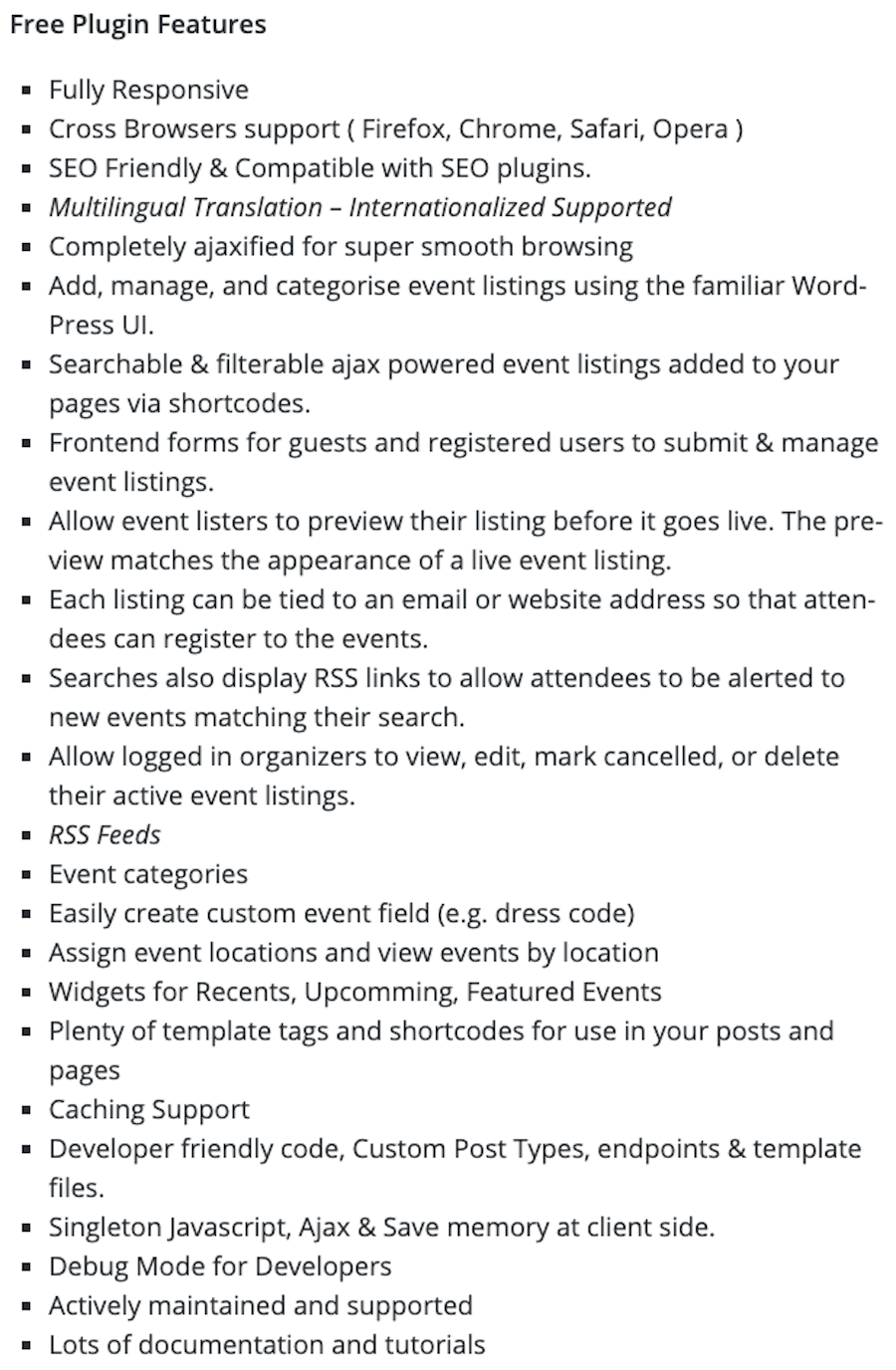 These features ensure you can set up and manage events on your website without asking a developer for help.
Getting Started with WP Event Manager
The WP Event Manager installation takes a standardized WordPress approach. If you are unsure how to install a plugin, take a look at the guide here at WP Kube on how to choose and install WordPress plugins.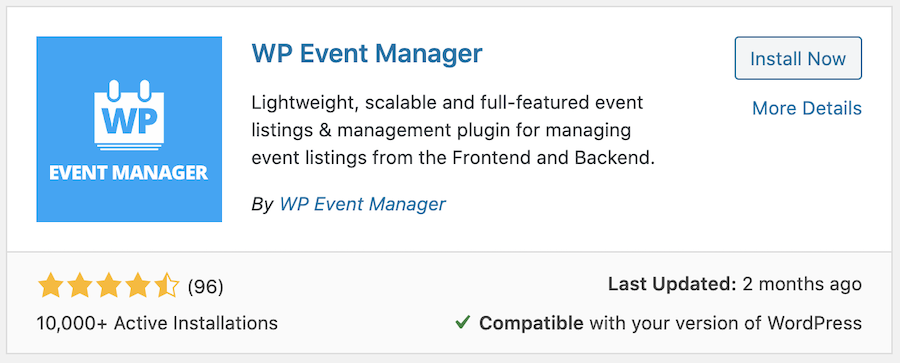 During the installation, you can also do some initial configuration. In particular, you can choose which WordPress event pages the plugin creates. This step saves you the effort to add these pages by yourself.