Streaming as a medium has exploded in the past couple of years. We've all heard about Netflix as a prime example of a subscription-based service, or Twitch as a platform that hosts third-party streamers covering a wide range of topics. So it's no surprise then that we're seeing more and more sites embracing streaming and building their whole premise around it.
Rather than opting for being hosted on a larger platform where there is a real chance your channel could get buried in the sheer number of available options. Creating a site where you'll be publishing your own videos will ensure the attention is solely on you and over time, once your audience grows, it might prove to be even more beneficial than using a conventional platform.
Now there certainly are numerous ways you can go about setting up a site of this sort, and in this article, we'll show you one way that we think is simple enough to use and provides you with everything you'll need in your endeavor.
Without further ado, we would like to welcome you to the WpStream review, where we'll take a deep dive into all the plugin's features and by the end of which you'll hopefully be persuaded to give this amazing plugin a shot.
WordPress based streaming made easy
To start of it's worth mentioning that, as its name suggests, WpStream is a plugin designed to work with WordPress. This shouldn't be a surprise since it is the most commonly used site development and management platform out there. Other than WordPress you'll need a couple of other things to use all features available, but we'll get to that.
To start everything off, you will need to do is install and activate the plugin like you would any other, and then connect the plugin to the service provider using the allocated login data.
Of course, you'll need to be already registered on their site in order to make this happen. Once you are connected it's time to set up your first channel. Believe it or not, it works very similarly to publishing any other content such as a new post or page.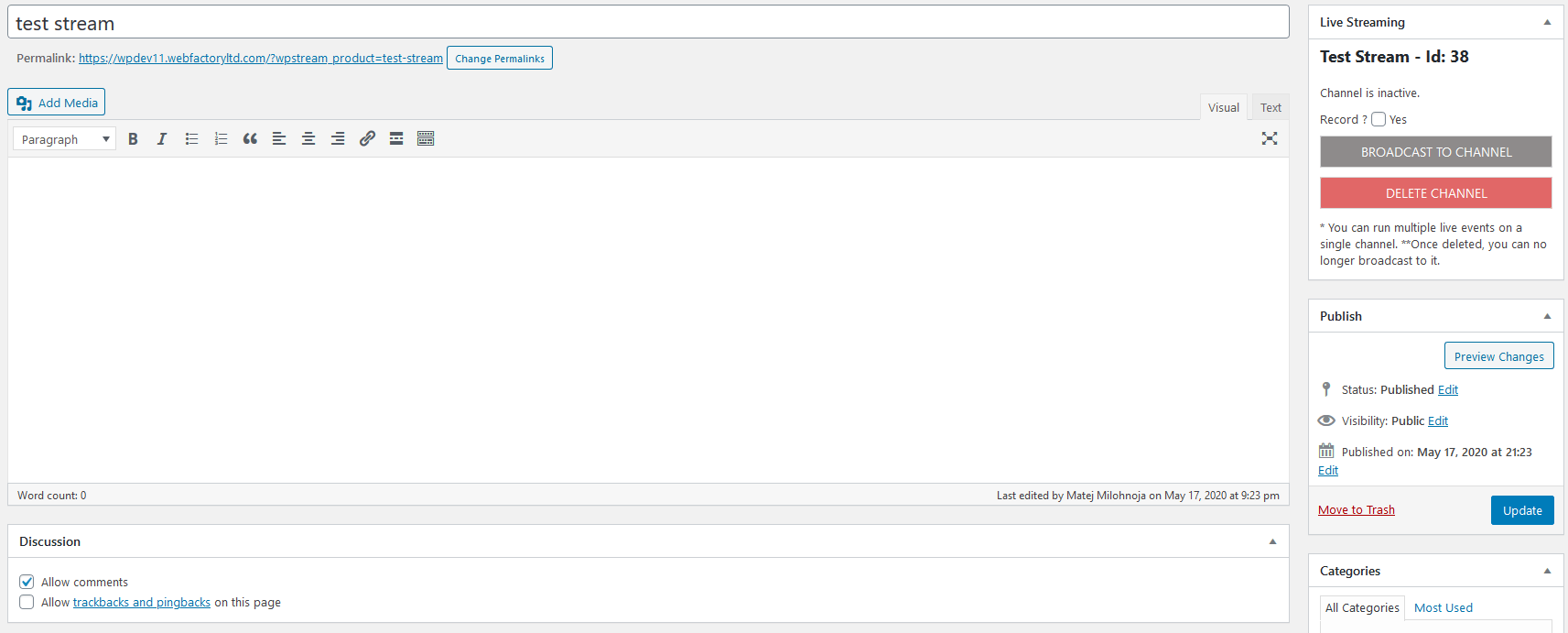 Next, you'll have to insert a name for your channel and then add the optional things such as a featured image, tags, a category, etc. – it's all rather straightforward.
Once you're done with all the essential data and have published the channel, you can then start broadcasting right from that page or you can go back to where you connected the plugin to the service. At
[…]
This article was written by Matej Milohnoja and originally published on WP Newsify.