Meike Hendriks
Meike Hendriks is a digital marketer at the Yoast SEO team. She works on SEO, SEA, and CRO to continuously improve Yoast.com.
A good XML sitemap acts as a roadmap of your website that leads Google to all your important pages. XML sitemaps can be good for SEO, as they allow Google to find your essential website pages quickly, even if your internal linking isn't perfect. This post explains what they are and how they help you rank better.
Having a good XML sitemap is part of your technical SEO. Curious how fit your site's overall technical SEO is? We've created a technical SEO fitness quiz that helps you figure out what you need to work on!
Take the technical SEO fitness quiz ▸
What are XML sitemaps?
An XML sitemap is a file that lists a website's important pages, making sure Google can find and crawl them all. It also helps search engines understand your website structure. You want Google to crawl every essential page of your website. But sometimes, pages end up without any internal links pointing to them, making them hard to find. A sitemap can help speed up content discovery.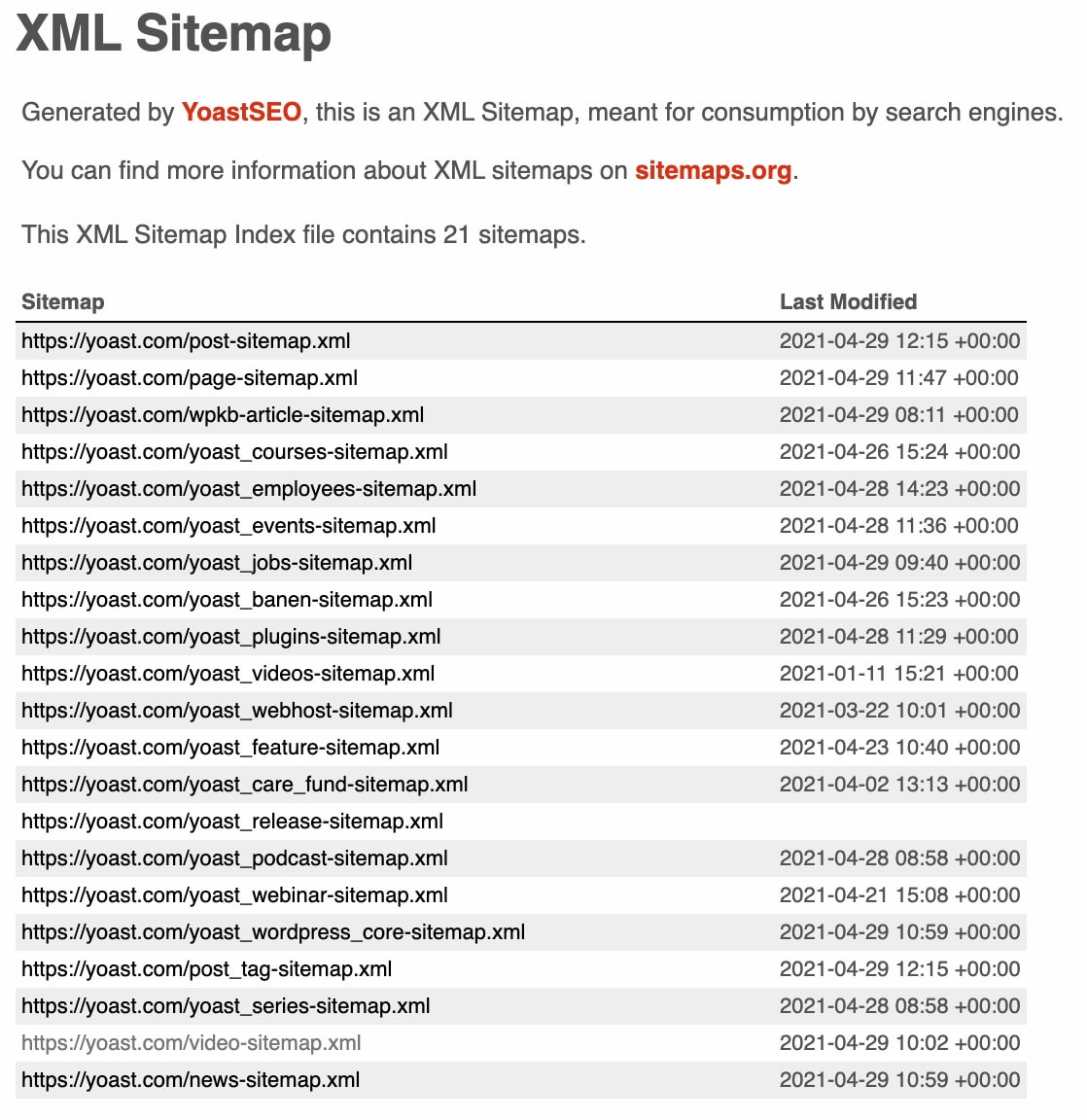 Above is Yoast.com's sitemap, created by the Yoast SEO plugin. Further down this page, we'll explain how our plugin helps you make the best XML sitemaps. If you don't use our plugin, your sitemap may look slightly different but will work the same way.
As you can see, the Yoast.com XML sitemap shows several 'index' sitemaps: post-sitemap.xml, page-sitemap.xml, video-sitemap.xml etc. This categorization makes a site's structure as clear as possible. So if you click on one of the index sitemaps, you'll see all URLs in that particular sitemap. For example, if you click on post-sitemap.xml you'll see all Yoast.com's post URLs.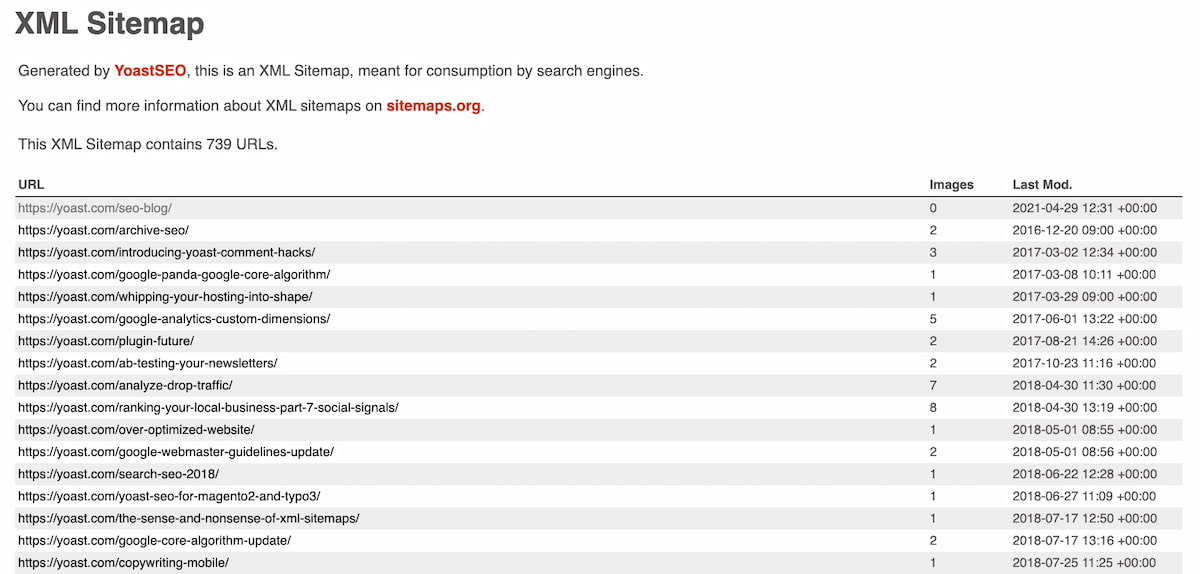 You'll notice a date at the end of each line. This tells Google when each post was last updated and helps with SEO because you want Google to crawl your updated content as soon as possible. When a date changes in the XML sitemap, Google knows there is new content to crawl and index.
If you have a huge website, sometimes it's necessary to split an index sitemap. A single XML sitemap is limited to 50,000 URLs, so if your website has more than 50,000 posts, for example, you'll need two separate ones for the post URLs, effectively
[…]
This article was written by Meike Hendriks and originally published on SEO blog • Yoast.