YouTube is a goldmine of videos with all kinds of gems you can grab and display on your own site to offer more value to your visitors. We have already covered a bunch of plugins that fully integrate YouTube with WordPress. YouContent is also worth a look. It uses a Python based API to scrape YouTube captions and turn them into unique content.
?️ Divi Builder drag & drop page builder for WP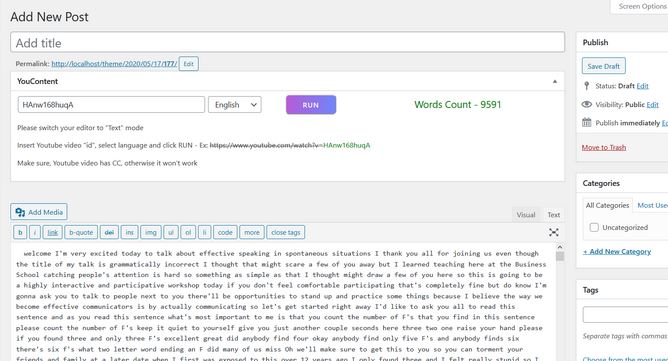 This plugin helps you generate unlimited YouTube captions in 5 different languages to boost your SEO score. It returns raw text from YouTube videos and removes the timestamps. To get started, create a new post, insert your YouTube video ID, select your language and run. codenpy is the coder behind this plugin.
[where to get it]
Keep reading the article at WP Solver. The article was originally written by WordPress Jedi on 2020-11-25 09:19:07.

The article was hand-picked and curated for you by the Editorial Team of WP Archives.
This article was written by Wordpress Jedi and originally published on WP Solver.