Divi is a great choice to build websites for veterinarians. You can build the sites from scratch, but to save time you can choose a professionally designed layout or child theme. In this article, we'll look at 9 Divi layouts for veterinarian websites to help you get a head start on your next Divi project.
Some of these layouts are from membership sites. Access to them requires either a monthly or yearly subscription, and the membership includes access to many more products. Where this is the case, I've provided the price for the minimum membership and explained what's included. I've provided the best link possible to see the available pages and price. Some are search links rather than direct product links. The layouts are in no particular order (well, actually, they're in the order I found them).
1. Veterinarian Layout Pack
Veterinarian Layout Pack from Elegant Themes was designed for veterinarians and comes with 7 pages including a landing page, home page, services, service, blog, contact, and an about page. The landing page displays a full-screen CTA with a title and description on one side and graphics on the other with buttons under them. It also displays office hours, company information, links to the doctors, videos, and more. The images are displayed within circular shapes. The other pages follow the design but add alternating layouts and smaller CTAs. They include graphics and images that are free to use in your projects.
Price: Free | More Information
2. Ameripet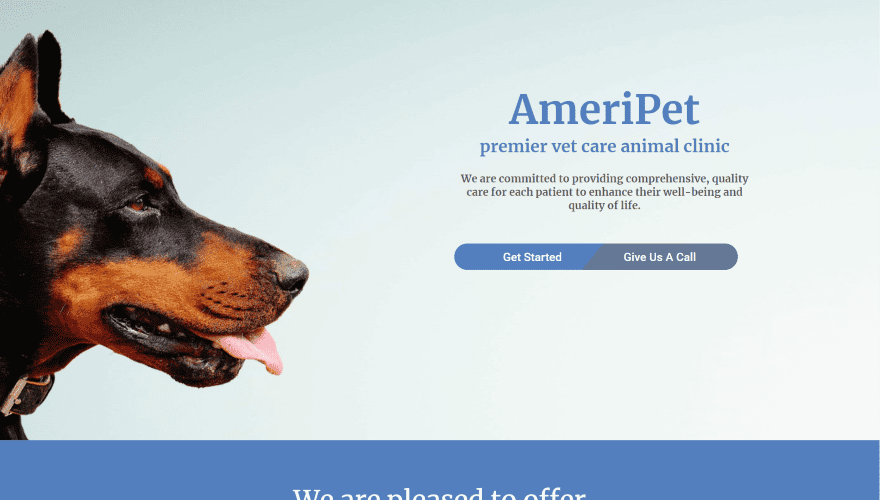 Ameripet is a one-page design for animal clinics with a hero section, services, testimonials, and a custom footer. The hero section shows a background image with a title, tagline, and description on one side with connected buttons. Services are shown within bullets in two columns next to an image. A blog section allows you to describe your services in further detail. Testimonials add a thin border to stand out. Contact information is provided in the footer within blurbs. Many section backgrounds and highlights are in blue.
Price: $10 | More Information
3. Pets Layout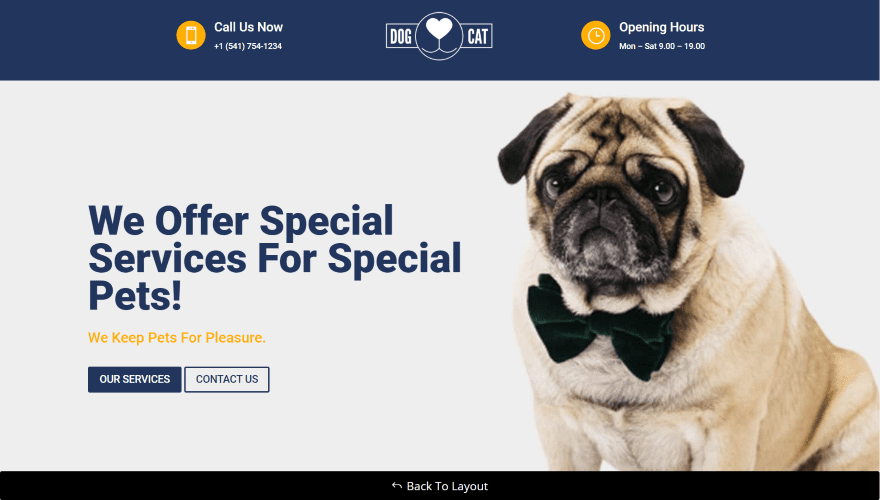 […]
This article was written by Randy A. Brown and originally published on Elegant Themes Blog.