There is no doubt that WordPress is one of the most popular hosting services today. One reason why many business owners choose this platform is because of the numerous features it offers, which are either built-in or available through plug-ins.
However, since there is an overwhelming number of features available for WordPress users, many businesses actually fail to truly optimize their sites – simply because they don't know which ones are important to use.
This is particularly evident when it comes to SEO. Getting your website to the top of the SERPs is a top priority for nearly every marketing team, but accomplishing this goal is incredibly difficult. Thankfully, WordPress makes it quite easy to incorporate elements that can boost your site's ranking signals and help it gain more visibility on search engines.
Let's discuss!
Embedded Reviews
Reviews are super important to today's consumers – as they are faced with more options than ever before when looking for companies and products online. The number of reviews available on sites like Yelp, TripAdvisor, Facebook, and Google Reviews has skyrocketed over the past eight years.
Fun fact: 93% of consumers actively search for online reviews before making a purchase.
Since you know your customers are going to be searching for this information, embedding reviews onto your website is a killer SEO hack that can drive in more organic traffic, while boosting trust with potential customers.
For instance, The Pearl Source, an online retailer of luxury jewelry, published online reviews they received on Google-licensed platforms directly on their website using a plugin.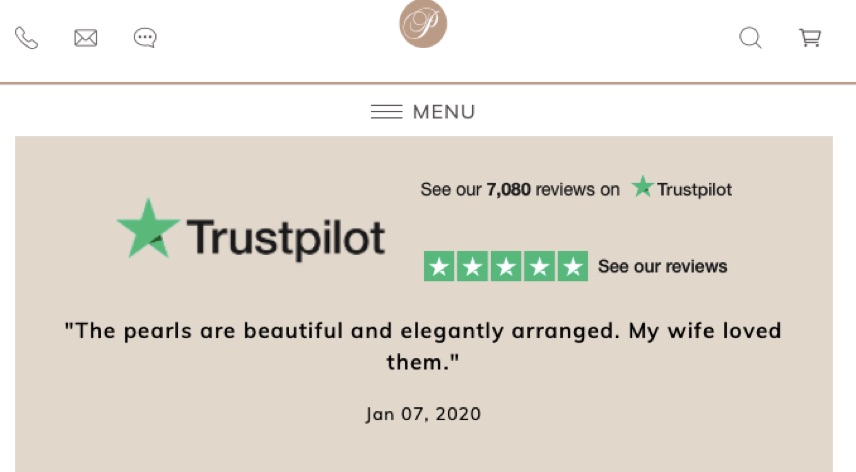 Now, luxury jewelry is an industry in which reviews are essential in most customers' buying process. By displaying credible reviews directly on their homepage and product pages, the company was able to increase organic rankings and boost traffic rates in a surprisingly short amount of time!
By using embedded reviews, all of this user-generated content can be automatically published to your website, and review snippets can be featured on product pages, too. Keep in mind, you can set parameters for how reviews get displayed on your website – like they have to be at least X number of stars, X number of words, etc.
Plugins like WP Review Pro and Rich Reviews are great options that give you control over where and how reviews are published so they can be incorporated onto your site the right way.
Important elements – like metatags and schema markup – play a huge role in SEO. They help search engines qualify the content of your website and connect it to queries.
For example, Schema is a great plugin that helps you create rich snippets within your website content that Google can easily categorize and pull for query results. You can create review, event, product, video, and article schemas to provide search engines with the answers to common queries, such as your business's review profile, contact information, or summary of a product.
Rank Math is another incredible plugin designed to help create more SEO-friendly website content – by recommending the best settings and offering insight for optimization.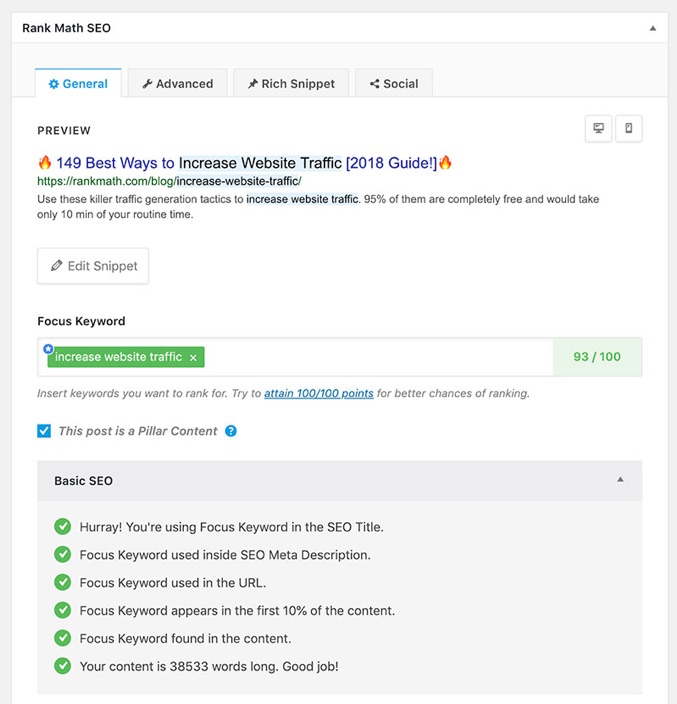 The plugin tells you exactly what you are doing right – and where you need to adjust. It includes important SEO features like XML sitemaps, local SEO, keyword comparison tools, and Google crawl error alerts.
Organized Internal Linking Structure
Another common mistake that WordPress users make is focusing so much on the external appearance of the website – and assuming that the platform automatically optimizes the nuts and bolts behind the scenes.
You'll need to check this yourself if you want to improve both the functionality of your site AND boost your rankings. Your internal linking structure matters a lot to Google's algorithm – as it helps it to crawl your site when looking for query results.
One case study found that websites that actively improved their internal links had a 40% increase in organic traffic!
Internal Link Juicer is a great plugin option to help you optimize the way your pages are connected to each other. This tool automates the process by checking internal links every time a new page is created and automatically connecting it to other pages where applicable.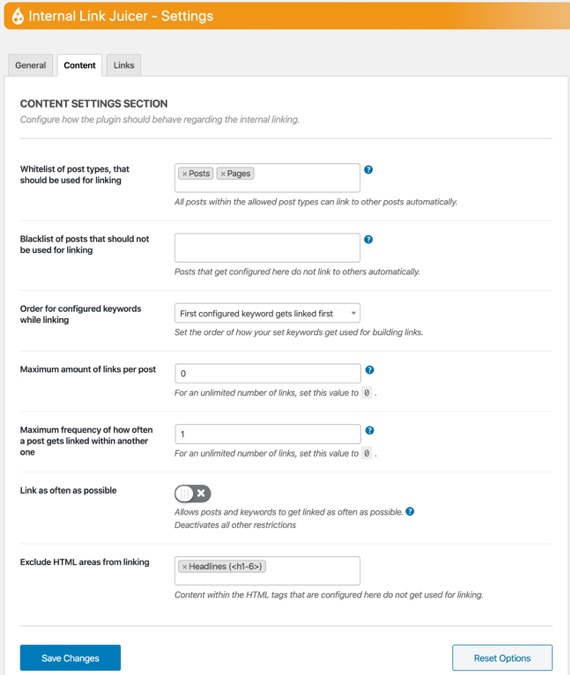 This helps to create a better user experience, too. It makes your site easier for both humans and search engine bots to navigate.
Images are not just important for making your website look nice and showcasing your products – they are important for SEO, too.
Image ALT tags can play a big role in your keyword strategy. This helps to make your website appear on image searches while increasing the keyword density of your site – another strong ranking factor!
The Rank Math SEO plugin provides options on refining images by inserting ALT tags and title attributes automatically. It gives you the option to choose a template and variables for adding customized and user-friendly alt and title tags to your uploaded images.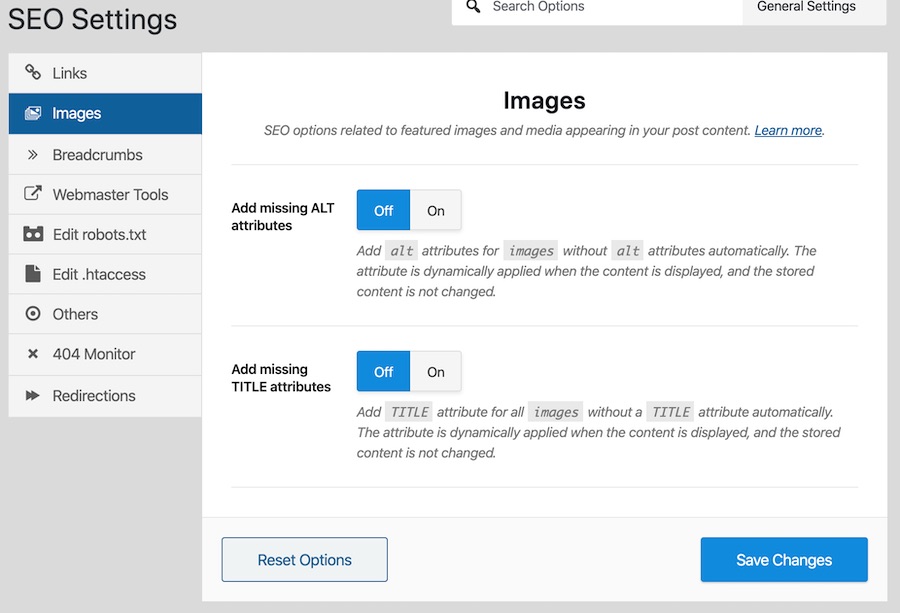 That is not the only thing Rank Math does though. It is a tool that comes highly recommended by many expert marketers because it offers a lot of SEO support.
One of the greatest tools is its page analysis. This will scan each page and ensure that each image has an alt tag with a primary keyword within the post. It also lets you know which kind of tag details are missing and how to correct these issues.
Conclusion
SEO can seem like a scary topic to many business owners that run their own website.
But it doesn't have to be! With the help of these select few plugins that WordPress offers, you can incorporate important elements that are proven to boost SEO, increase ranking factors, and positively influence organic traffic rates.
Keep reading the article at Blog – MyThemeShop. The article was originally written by Manish Dudharejia on 2020-03-26 01:51:51.

The article was hand-picked and curated for you by the Editorial Team of WP Archives.