There is no doubt that WordPress is one of the most popular hosting services today. One reason why many business owners choose this platform is because of the numerous features it offers, which are either built-in or available through plug-ins.
However, since there is an overwhelming number of features available for WordPress users, many businesses actually fail to truly optimize their sites – simply because they don't know which ones are important to use.
This is particularly evident when it comes to SEO. Getting your website to the top of the SERPs is a top priority for nearly every marketing team, but accomplishing this goal is incredibly difficult. Thankfully, WordPress makes it quite easy to incorporate elements that can boost your site's ranking signals and help it gain more visibility on search engines.
Let's discuss!
Embedded Reviews
Reviews are super important to today's consumers – as they are faced with more options than ever before when looking for companies and products online. The number of reviews available on sites like Yelp, TripAdvisor, Facebook, and Google Reviews has skyrocketed over the past eight years.
Fun fact: 93% of consumers actively search for online reviews before making a purchase.
Since you know your customers are going to be searching for this information, embedding reviews onto your website is a killer SEO hack that can drive in more organic traffic, while boosting trust with potential customers.
For instance, The Pearl Source, an online retailer of luxury jewelry, published online reviews they received on Google-licensed platforms directly on their website using a plugin.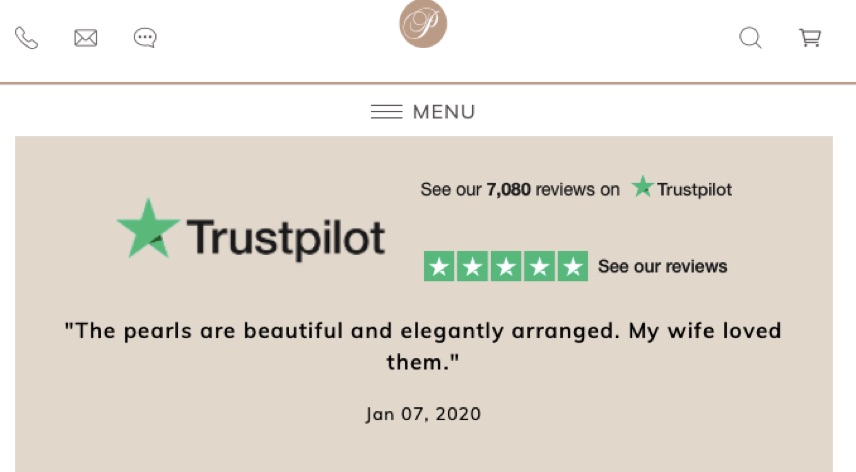 Now, luxury jewelry is an industry in which reviews are essential in most customers' buying process. By displaying credible reviews directly on their homepage and product pages, the company was able to increase organic rankings and boost traffic rates in a surprisingly short amount of time!
By using embedded reviews, all of this user-generated content can be automatically published to your website, and review snippets can be featured on product pages, too. Keep in mind, you can set parameters for how reviews get displayed on your website – like they have to be at least X number of stars, X number of words, etc.
Plugins like WP Review Pro and Rich Reviews are great options that give you control over where and how reviews are published so they can be incorporated onto your site the right way.
Important elements – like metatags
[…]
This article was written by Manish Dudharejia and originally published on Blog – MyThemeShop.