In Divi, you can add background masks to any element in Divi. This creates a great opportunity to boost the design of your website's footer with Divi. In this tutorial, we'll show you how to easy it is to add a background mask to your footer template using the Divi Theme Builder. Once done, you will have a brand new footer design in place that is easy to tweak for your own website.
Let's get started.
Sneak Peek
Here is a quick look at the footer designs with a background mask we'll build in this tutorial.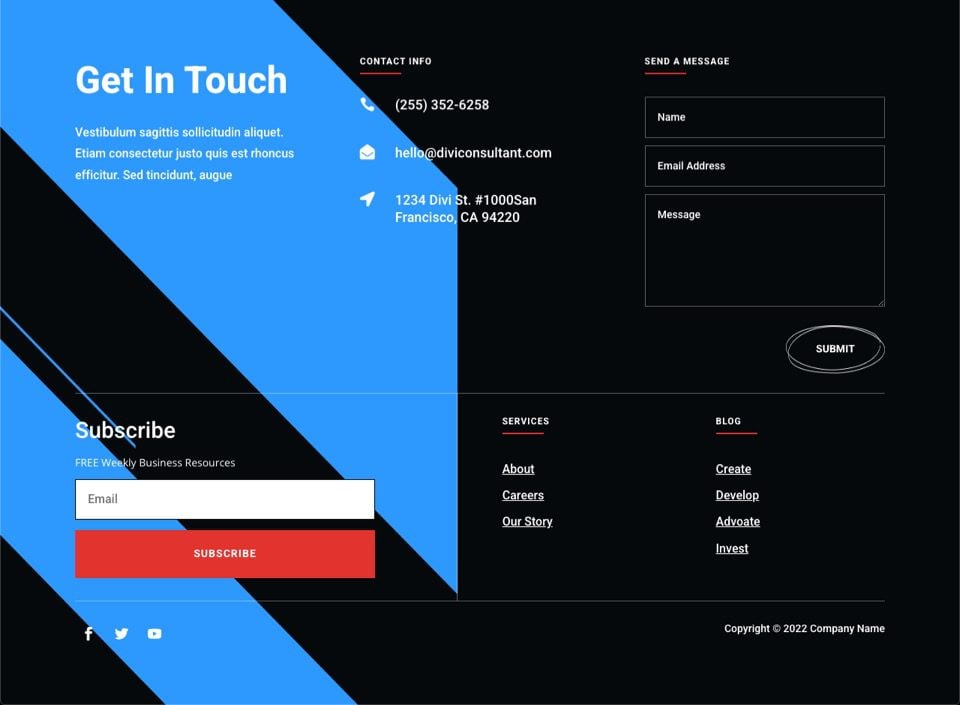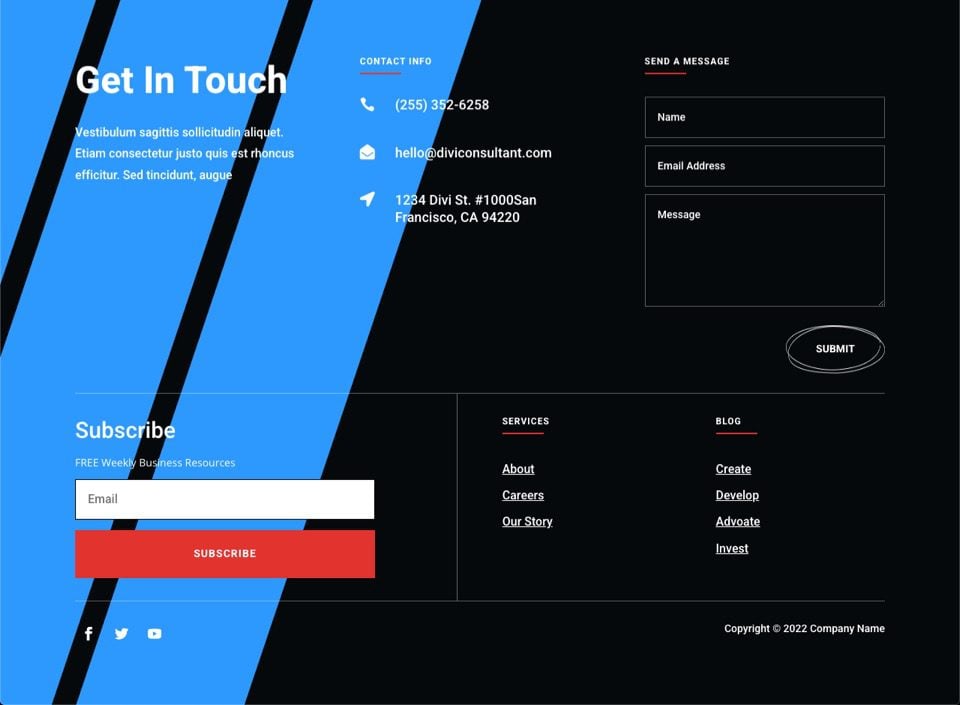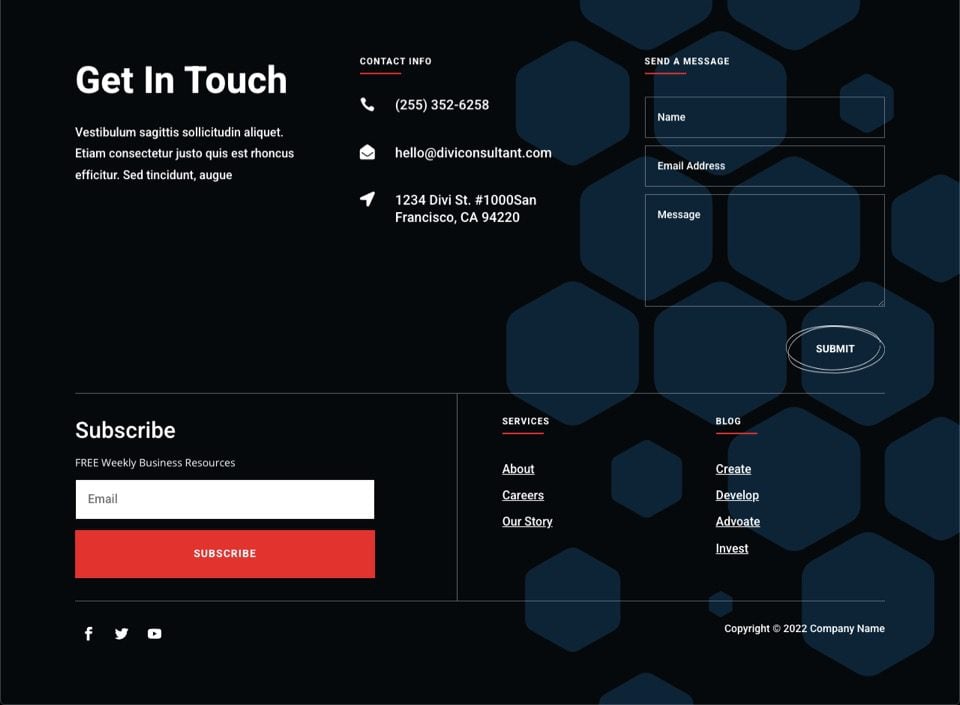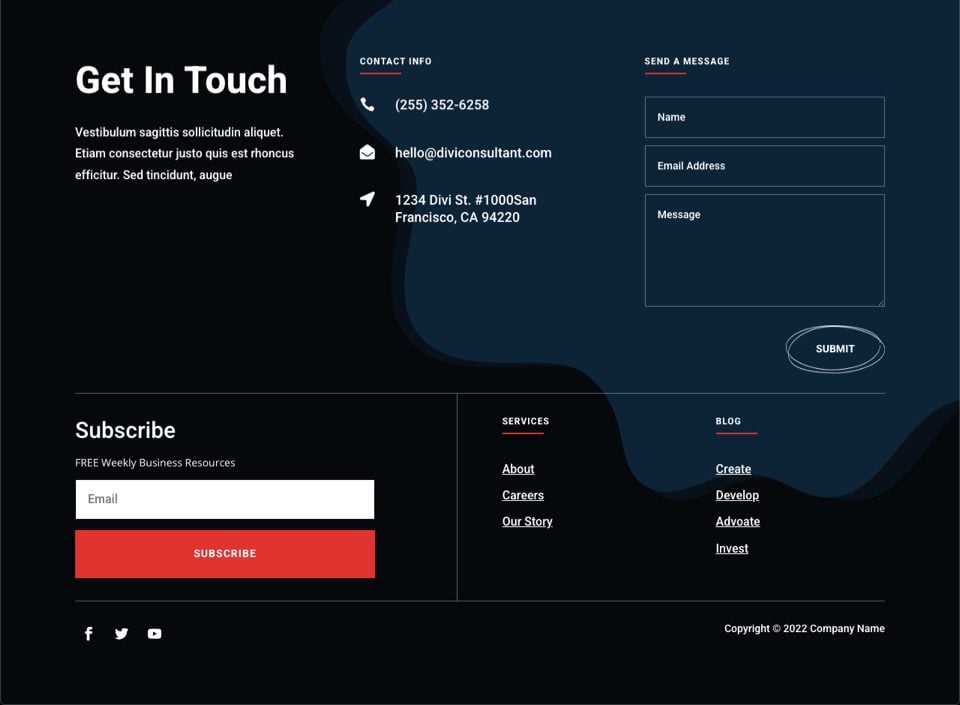 Download the Layout for FREE
To lay your hands on the designs from this tutorial, you will first need to download it using the button below. To gain
access to the download you will need to subscribe to our Divi Daily email list by using the form below. As a new
subscriber, you will receive even more Divi goodness and a free Divi Layout pack every Monday! If you're already on the
list, simply enter your email address below and click download. You will not be "resubscribed" or receive extra emails.
To import the footer template to your Divi Library, do the following:
Navigate to the Divi Theme Builder.
Click the Import button at the top right of the page.
In the portability popup, select the import tab
Choose the download file from your computer (make sure to unzip the file first and use the JSON file).
Then click the import button.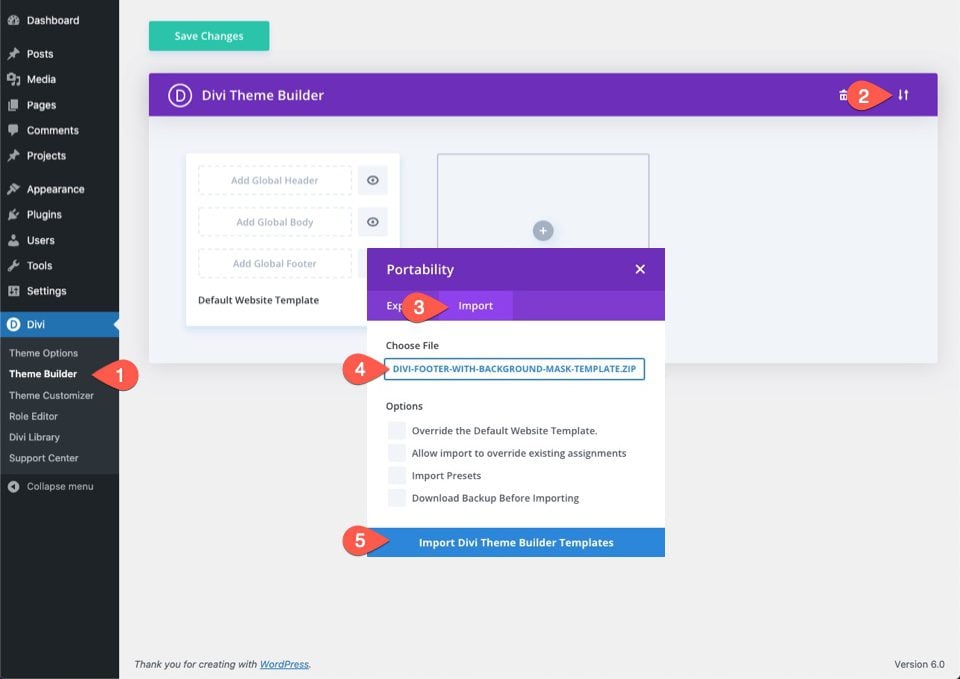 Once
[…]
This article was written by Jason Champagne and originally published on Elegant Themes Blog.