Having a slide-in call to action on your site is one of the least obtrusive ways to get your visitors attention. Most of the time they will simply ignore CTA or close it to continue browsing the page, but sometimes you will win them over. A slide-in call to action will work great for promoting just about anything on a landing page.
In this tutorial, we are going to design a closeable slide-in call to action that can be added to any corner of a page using the Divi Theme Builder. Once done, you will have the ability to promote your products and special offers anywhere on the page without having to use a plugin.
Let's get started!
Sneak Peek
Here is a quick look at the four slide-in CTAs we will be adding to all four corners of the page template. Of course, you will not need to have all four deployed at once. Notice how each one is closable by clicking on the "x" icon and then you can choose to toggle the CTA back open by clicking the "plus" icon.
Download the Slide-In Call to Action Divi Page Template for FREE
To lay your hands on the Page Template from this tutorial, you will first need to download it using the button below. To gain access to the download you will need to subscribe to our Divi Daily email list by using the form below. As a new subscriber, you will receive even more Divi goodness and a free Divi Layout pack every Monday! If you're already on the list, simply enter your email address below and click download. You will not be "resubscribed" or receive extra emails.
To import the layout to your page, simply extract the zip file and add one of the json files into the Divi Theme Builder using the Theme Builder Portability option.
Let's get to the tutorial shall we?
What You Need to Get Started
To get started, you will need to install and activate the Divi Theme. Make sure you have the latest version of Divi.
You will also need at least one page created with the Divi Builder for testing purposes in order to assign the new template to that page to show the result.
After that, you are ready to go.
Creating a Closable Slide-In Call-to-Action for every corner of your page template in Divi
Creating a New Template
From the WordPress Dashboard, navigate to Divi > Theme Builder. Then click the "Add New Template" box to create a new template.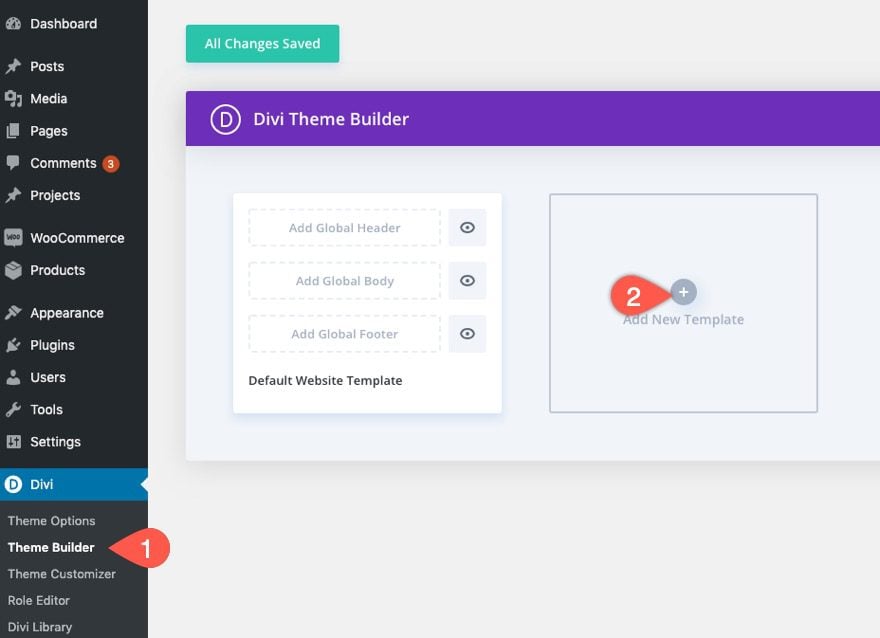 […]
This article was written by Jason Champagne and originally published on Elegant Themes Blog.