Channels for communication and advertising are constantly changing and improving, so there are more possible ways for a company to advertise its services, therefore, as there are more ways to advertise, the chance that an advertisement will reach its target group increases.
There is a Google AdSense service that provides site owners with the opportunity to earn money by renting space on their site for displaying ads, whose content is thematically related to the website's content on which those ads are displayed. The very appearance of the site is of great importance because it directly affects the creation of an image of the business and can permanently create a bad or suitable image of the company.
Considering all the above, it is easy to conclude that the look and theme of the site itself are critical if someone wants to make money with the help of AdSense, so we will present some of the best AdSense optimized WordPress themes.
1. Newspaper
Newspaper supports responsive AdSense, has 110,000 users, and allows you to use many WordPress elements, templates, and layouts to customize everything on the front end, quickly reducing development time. Whether it is a site for a blog, a magazine, WooCommerce, or any website topic, this theme will contribute to the best possible experience for creating and editing a website.
As for the ads themselves, it is also effortless to display them on the site by simply adding the necessary code in the space provided, and the theme does everything else required. This theme can automatically detect Google AdSense code too.
It will also ensure that the ads on all possible devices are responsive, which is important because people use different devices to search through the internet. In short, this theme abounds with a multitude of templates and layouts with which you are truly limitless in terms of flexibility in publishing your content and displaying ads on your site.
2. Jannah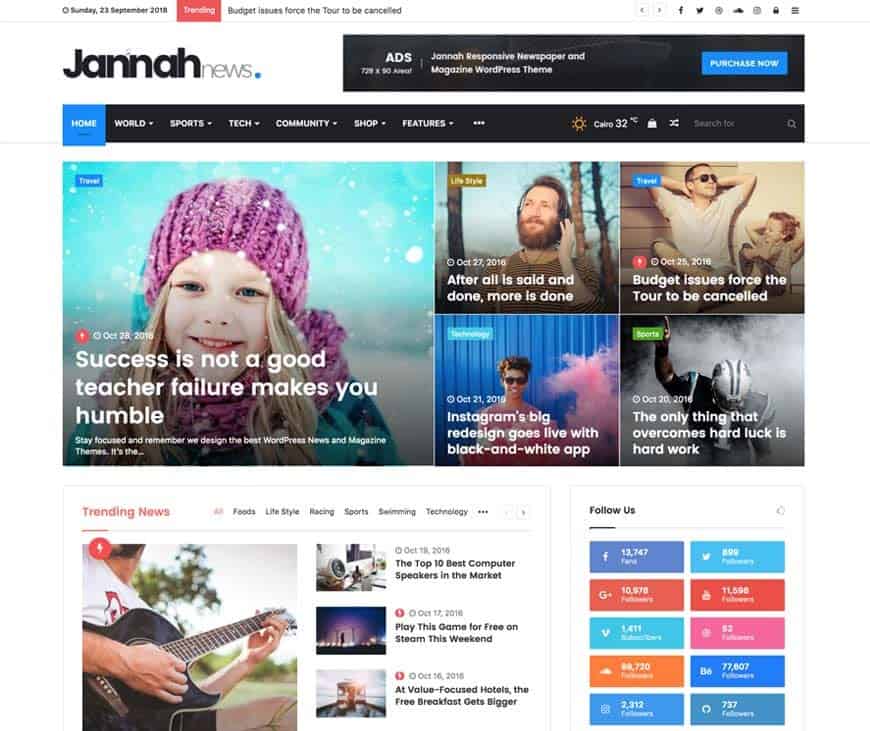 Jannah is another theme for WordPress sites whose topics are, among other things, newspapers, magazines, news, and blogs. Given Google AdSense optimization, it is ideal for achieving the benefits of using Google AdSense. The list of features that make this theme such unique is vast and includes, among other things:
– Responsiveness to all today's devices that are mainly used by users,
– SEO optimization,
– high performance and incredible speed,
– almost 1,000 font options,
– customizable layouts so that the look of the site can be top-notch,
– GIFs that can significantly contribute to the quality of the site,
– web notifications,
– unlimited headers and footer layouts,
– lifetime free updates and much more.
3. Divi
This article was written by Amina Camdzic and originally published on WP Newsify.