Keyword research is different for eCommerce businesses vs. traditional websites or blogs. The reason being, you're not trying to convince anyone to read what you have to say. Instead, you're trying to find high-performing keywords that describe your products well enough and match keywords used in searches.
In essence, your keywords have to hit two birds with one stone, and that sometimes makes using regular keyword planners tricky. That's why today, we're bringing you a few alternative methods you could use to find efficient and accurate keywords for your products.
1. Check Social Media Hashtags
Social media can help you in pretty much every aspect of your business, and keywords are no different. Think about it. There are millions of people on social media every single day, all with various tastes and opinions. An excellent way to leverage social media in your search for efficient keywords is to look at the hashtags.
Yes, sometimes social media sites like Instagram or TikTok can have too many hashtags to count. But, a good thing about having a lot of hashtags is that the list usually includes both very broad, general ones and the more specific, trending ones. Yes, this might take a while to research, but the results are well worth it.
This method is probably most advised if your eCommerce store is beauty, self-care, home decor, or fashion-related. It has the potential to be fruitful for other types of business as well but considering these are the most prevalent ones on social media; it works best for them.
Hint: If your eCommerce business is strictly about fashion, makeup, home design, or anything of the sort exploring Pinterest isn't a bad idea either.
2. Take a Look at Big Online Stores
What better way to find keywords that'll work than checking out what the most successful businesses in the world use? The biggest and most popular eCommerce store to have existed is, without a doubt, Amazon. So let's start there.
Amazon
This is what you have to do to get started; type in a category of a product you're selling (or a keyword that describes your product) in the search bar and look at the results. Even the suggestions give you an idea of what people are usually searching for.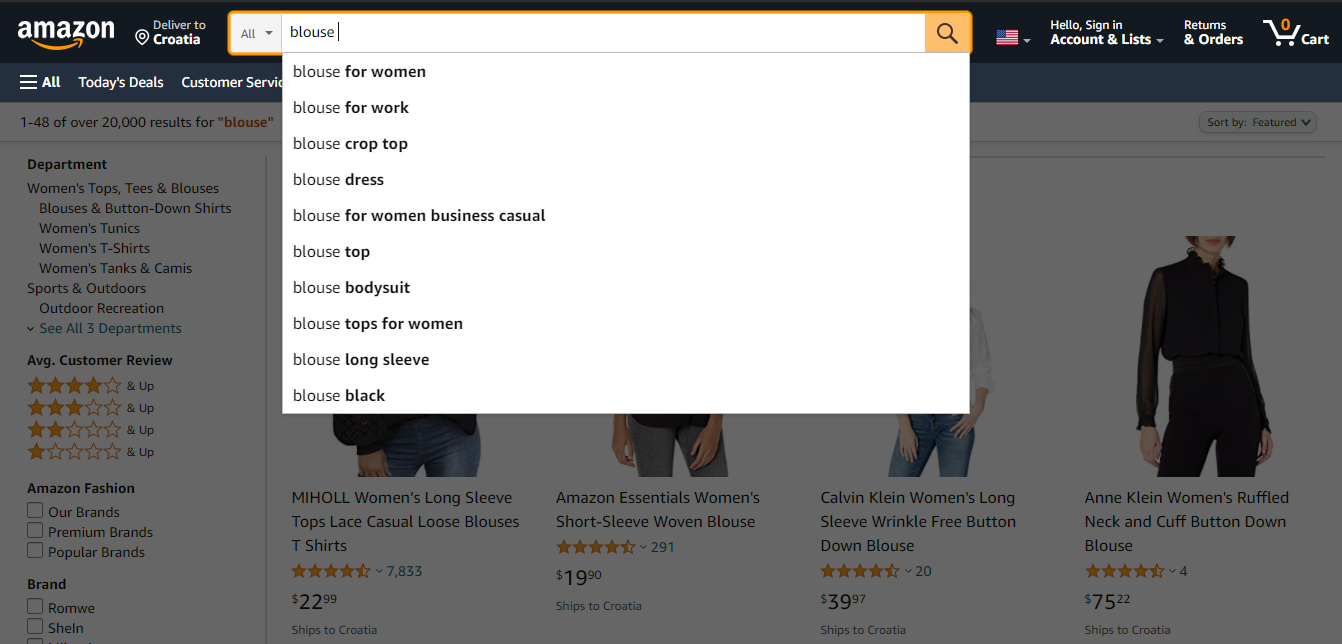 But to get maximum efficiency, let's take it a few steps further. Go to the bestsellers page, find the category most similar to what you sell on your store and open a product page. Here, you'll want to observe a few things. Two of the most important are the title and the description.

The
[…]
This article was written by Ivana Banić and originally published on WP Pluginsify.