Edwin Toonen
Edwin is a strategic content specialist. Before joining Yoast, he spent years honing his skill at The Netherlands' leading web design magazine.
Every month, our resident SEO experts Jono Alderson and Joost de Valk discuss all the latest happenings in the online world. Topics discussed range from Google's newest updates to relevant developments with the WordPress CMS or tech news that will influence how you do your work. In the September 2021 edition of the SEO news webinar, Joost and Jono talked about Core Web Vitals, WordPress themes influencing rankings, the future of the internet, and more!
Sign up for our next SEO news webinar
Before we get started, be sure to sign up for our next SEO news webinar on October 19. The easiest way to do that is to follow Yoast on Crowdcast and then you'll get notifications of any new dates — and reminders of the upcoming start of one. This way, you can keep following all the latest on SEO without having to read up everything yourself! Saves you time and effort.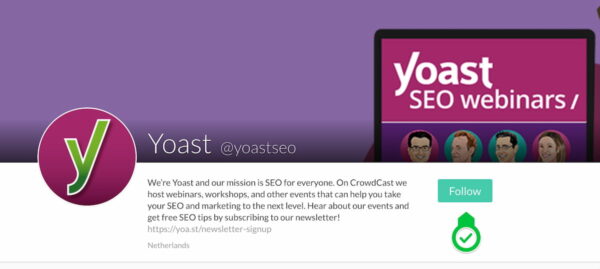 Google news
Page experience update has rolled out + first proof of results
Google has spent the last few years saying that page speed is important, and more recently they've rolled out their measurements for Core Web Vitals, which are a nice set of metrics for measuring speed and other things. So if you have a fast site, you rank better if you have a slow site, you probably rank worse. It's not the biggest ranking factor in the world and certainly depends on whether you're faster or slower than your competitors, but definitely means it's worth paying attention to.
None of this is new, but it's now official and out there in the wild now. If you haven't yet, start monitoring your site speed and make your site as fast as possible.
This month, Citrix published research that actually proves that this is in fact a real ranking factor. The study shows that if you have a faster site, you might do quite a lot better than your competitors, so this is definitely worth looking at, and even more so if you know that your competitors aren't very fast.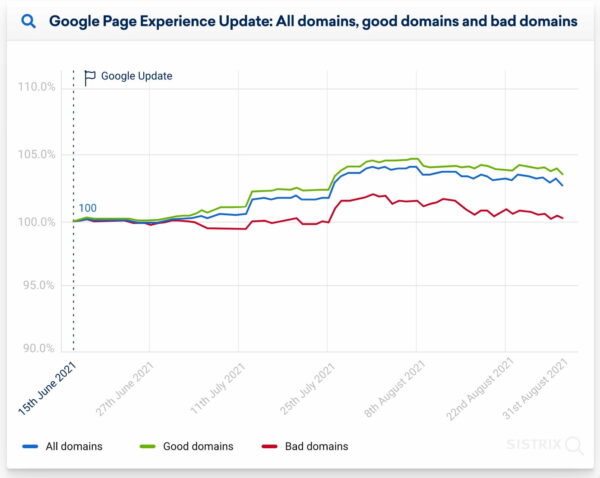 Google Web Vitals Pattern library
Web.dev is a Google website
[…]
This article was written by Edwin Toonen and originally published on SEO blog • Yoast.