When working with the Divi Theme Builder, you're likely to experiment with different designs and templates. Your site will change over time, and you might even run A/B testing to see what works the best for your visitors. And sometimes, you may just want to go back to an old design that you liked better. Whatever your reason, it is quite easy to restore templates in the Divi Theme Builder.
How to Restore a Template in the Divi Theme Builder
First off, you need to be inside the Divi Theme Builder. You can find it in the WordPress dashboard under Divi – Theme Builder. The main screen will show a complete list of any available templates, designs, and their assignments.
Because there could be any number of reasons you need a template restored, we're going to take you through multiple methods of doing so.
These are:
Understanding Theme Builder Portability Options (Import/Export)
Using Undo/Redo Keystrokes
Checking the Theme Builder 'History' Tab
Using the 'Enable Template' context menu option
You will do them all from the main page of the Theme Builder, and we will discuss the circumstances in which you will use each one.
Method 1: Re-Uploading the Template Using Portability Options
The first method of restoring theme builder templates we're going to discuss is simply re-uploading the template file to reassign. You can use the Divi portability options to export templates and layouts as JSON files (and download them from our freebie posts, too). As long as you have one of these files saved to your computer, you can use that same tool to import it and restore your site immediately.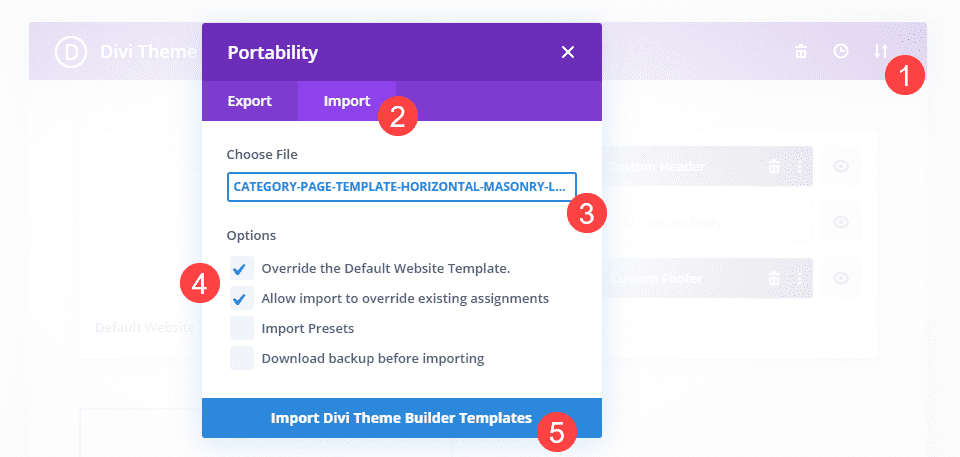 Click the two-arrows icon in the theme builder to open up the Portability options, and then click on the Import tab. Find the JSON file you want to upload and be sure that Override the Default Website Template and Allow Import to Override Existing Assignments are checked. When you're ready, click Import Divi Theme Builder Templates. Your site will be restored to the point at which you made the backup JSON file.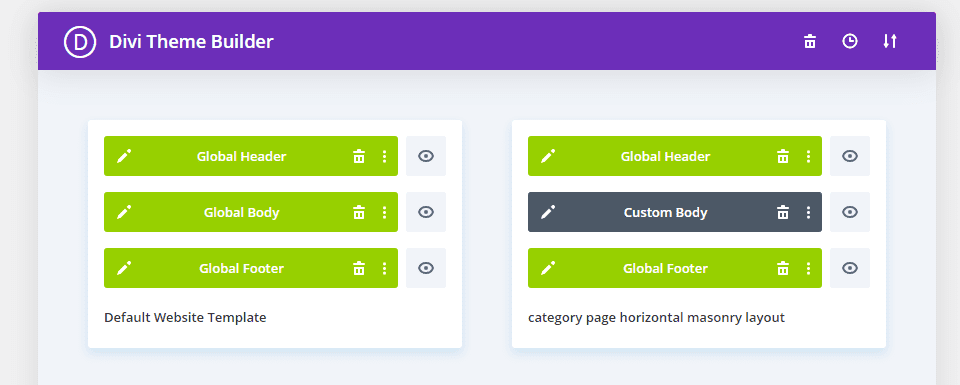 Exporting JSON Files
Note that you can back up your own JSON for restoration by either using the Export tab in the Portability window we show above, or you can right-click the template and select Export from the context menu
Method 2: CTRL/CMD-Z
This one is a very quick way to restore your template if you've made
[…]
This article was written by B.J. Keeton and originally published on Elegant Themes Blog.