There are several ways you can use Divi's Testimonial Module inside your page layouts. Here on the Elegant Themes blog, you'll find several testimonial module tutorials that help you get to know the module better. Now, to help you get the best out of these tutorials, we've listed them in this post! These testimonial module tutorials cover a range of settings and skills, making it easy to dive deep into the testimonial module and improve the way you display testimonials. They'll cover layout options, design combinations, sticky elements, dynamic content, responsive content, and elegant styling options.
Let's take a look!
1. 8 Element Display Combinations
Our first tutorial shows 8 examples of how the testimonial module elements can be used together. It discusses the author, job title, company, body content, image, and quote icon elements and shows how to style them using the module's settings. It then uses that styling to show the different combinations. This is a good tutorial to see how the elements work together to get ideas of how to use them to create your own combinations for your Divi website.
View Tutorial
2. How to Create a Testimonial Grid Layout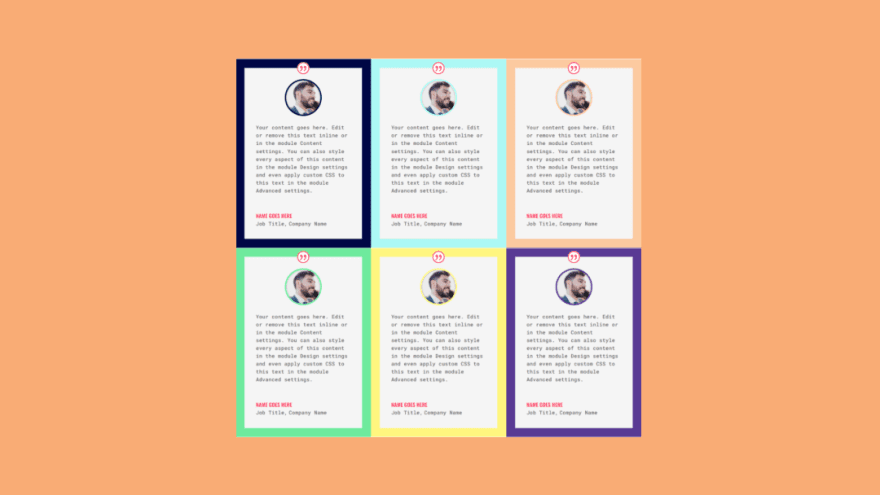 Next, our second tutorial shows how to create two different grid layouts using the Divi testimonial module settings. The testimonial cards touch each other and each card within the grid has a different border color. The first grid is a 3×2 layout. The second grid has an alternating layout with one wide card and one narrow card. The tutorial shows how to make the cards a fixed size regardless of their content. The step-by-step styling options are also covered.
View Tutorial
3. Turn Your Divi Testimonial Module Sticky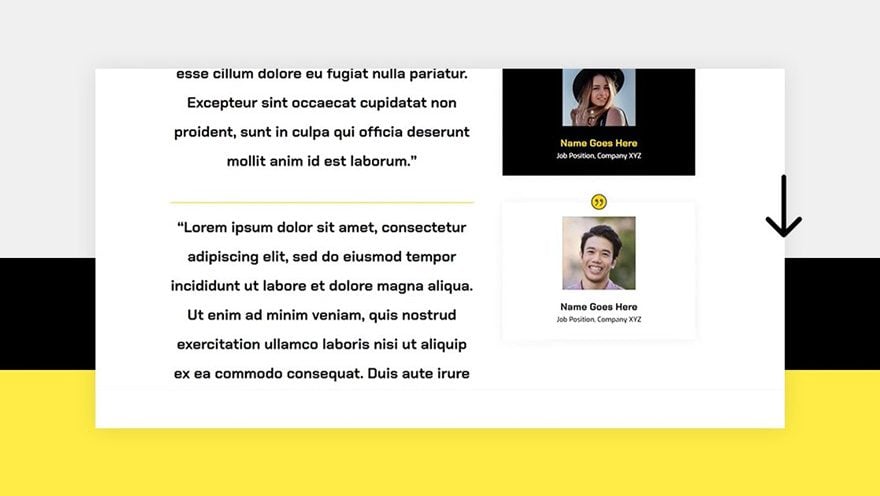 Our third tutorial shows how to use the Divi testimonial module settings to make the module stay in place until it reaches the bottom of the row. The module then scrolls with the row as normal. The module is used for the image, author, position, and company text. A separate text module contains the testimonial text. The testimonial text module scrolls as normal while the testimonial module sticks. It also shows how to style the testimonial and text modules to get the design in the tutorial. The tutorial builds two testimonials to show how multiple rows work together.
View Tutorial
4. How to Create Dynamic Testimonial Modules
[…]
This article was written by Randy A. Brown and originally published on Elegant Themes Blog.