Want to find the best themes to use with the Elementor plugin? You are at the right place.
Since Elementor is getting so popular, lots of different themes and templates have come out to support it.
In this post, we've put together the 25 best themes for Elementor that you can use on your WordPress CMS in 2020. There is a theme for everyone here whether you're looking for a free theme, paid theme, design-friendly, business-related, or any other niche.
Let start from the basics.
What is the Elementor Page Builder?
Elementor is one of the top page builder plugins on WordPress. It's a standalone plugin that allows you to build websites and landing pages without using the WordPress editor.
Every aspect of your website becomes customizable ranging from the text, images, posts, and more. It also includes specific features if you're planning on creating a stunning sales landing pages.
Another important feature from the Elementor plugin is the ability to connect with third-party services for analytics, marketing and more to help out your website.
25 Best Themes for Elementor
Since Elementor is so popular, almost all themes, free and paid, are compatible with it. The themes in this list are made specifically to work with Elementor and that's why we recommend them so much.
1 Digital
If you want to make a significant mark on your digital presence, Digital is the perfect elementor theme for you. As the name suggests, Digital theme comes equipped with 9 homepage, 3 blog page, and 3 pricing layouts.
Since we all know that Google prefers a clean coded website, at MyThemeShop we make sure that all our themes are SEO ready. Using Digital, you can be assured of gaining high rankings in the SERP as you'd have to mainly focus on the On page and Off page SEO.
It is a perfect theme for entrepreneurs, freelancers, and anyone who wants to make an impact online. The theme is fully compatible with the elementor plugin and also Adsense optimised for generating those extra $$.
2 Sydney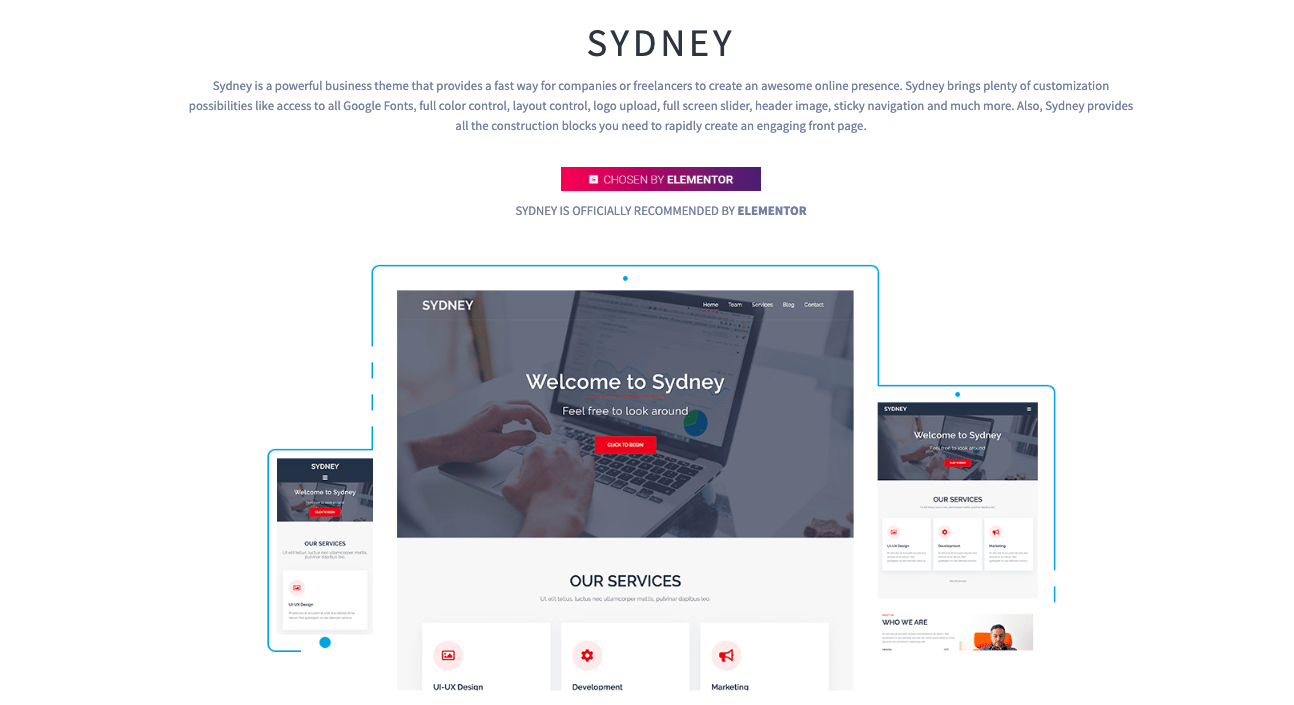 Sydney is a business theme that allows business owners and freelancers to create a website super quick. It's fully compatible with Elementor and gives you more customization options like color and layout control and Google Font availability.
Having header images and sticky navigation can really make your website pop and Sydney also gives you the ability to create that engaging front
[…]
This article was written by MyThemeShop Editorial Team and originally published on Blog – MyThemeShop.