WordPress websites are one of the most effective platforms for business owners to market their products or services. However, to maximize your gains, you must use various digital marketing tools for optimum site exposure.
Having a website with no marketing tools is the same as going to war without any weapons. You are likely to miss out on golden opportunities to outshine your competitors. This beats the need to create a website because it will not have any impact on your business performance.
In this article, we have compiled some of the best digital marketing tools for your WordPress website.
1.   Google Analytics
At its core, Google Analytics is a service that tracks site traffic. However, various other metrics are also available to measure best-performing pages and give insights about visitor behavior.
For instance, the Behavior Flow report will show you the path that visitors take through your website. You can use this report to see what pages users visited before they purchase a product or service, and check whether particular pages have the most impact on increasing sales.
Other metrics that you can see from Google Analytics are reports on the number of people who visit your site, total sessions, most popular pages and posts, bounce rates, length of each visit, and page views. This information will help you to make data-driven decisions for your business.
2.   Favicons
A favicon is a little icon that appears next to your site's name on a browser tab. It distinguishes your site and helps people to remember your brand.
There are many favicon templates out there, but we recommend using your business logo as the icon. It's unique, exclusively yours, and will boost brand recognition. If you don't have a logo yet, keep reading as we'll talk more about this later.
The easiest way to add a favicon to your WordPress is by using a plugin, like Favicon by RealFaviconGenerator. After installing and activating it, go to Appearance -> Favicon and upload your logo. Once done, the plugin will automatically set the favicon for your site.
3.   Zyro Logo Maker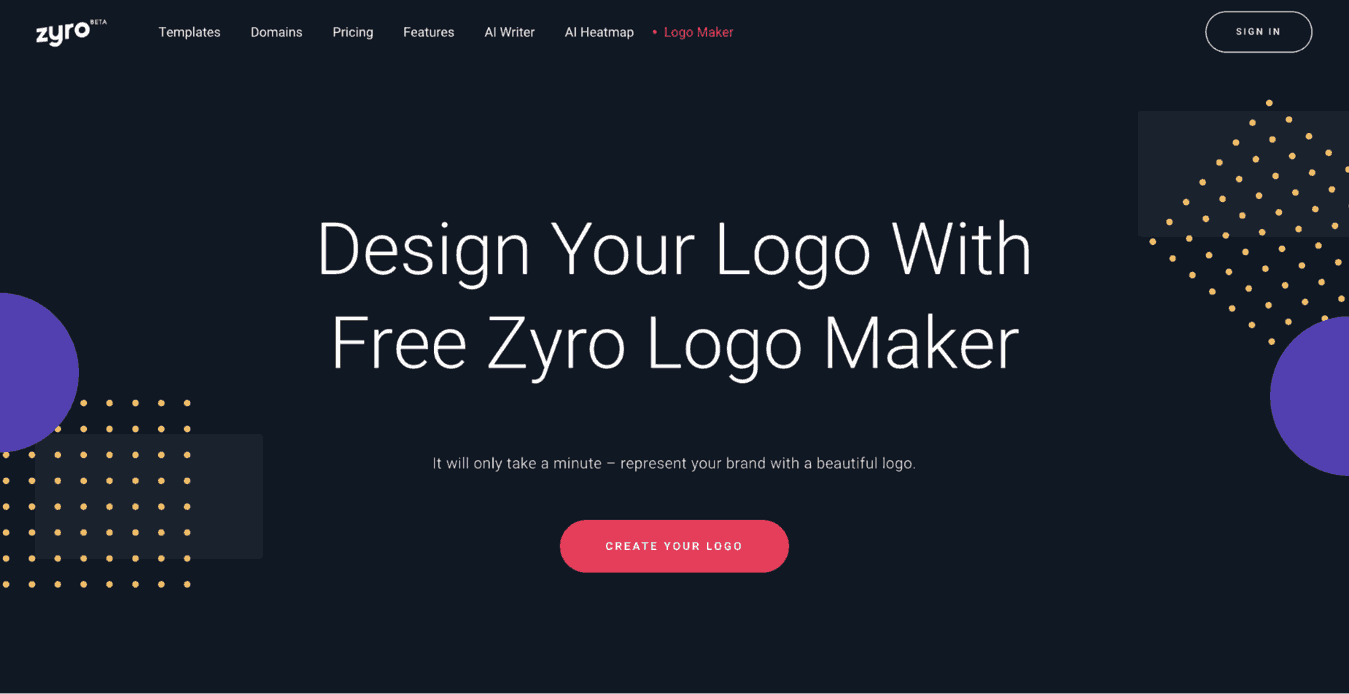 A logo adds some spice to your business, and Zyro is an easy-to-use tool for anyone to create a logo of their own. It's a valuable addition to your arsenal, making your branding efforts more effective.
With Zyro, creating a logo can be done within an hour. Once you open the logo maker, all you need to do is enter your business name, pick a logo image from thousands of options, and then customize the design. You can tweak the colors, layout, angles, fonts, and much more.
When you're satisfied with the logo, download it as a high-quality PNG file and use it across all platforms and products. All logos made with Zyro are free for personal and commercial uses.
4.   Ahrefs

Ahrefs is well-known for its backlink reports, but this tool can do so much more than that. Many businesses rely on Ahrefs to perform keyword research, analyze URL rankings, and study the performance of competitors' pages.
With such a complete report, Ahrefs does not come for free. The price starts from $99/month for one user, 500 tracked keywords, and 10,000 crawl limits per month.
5.   Sendinblue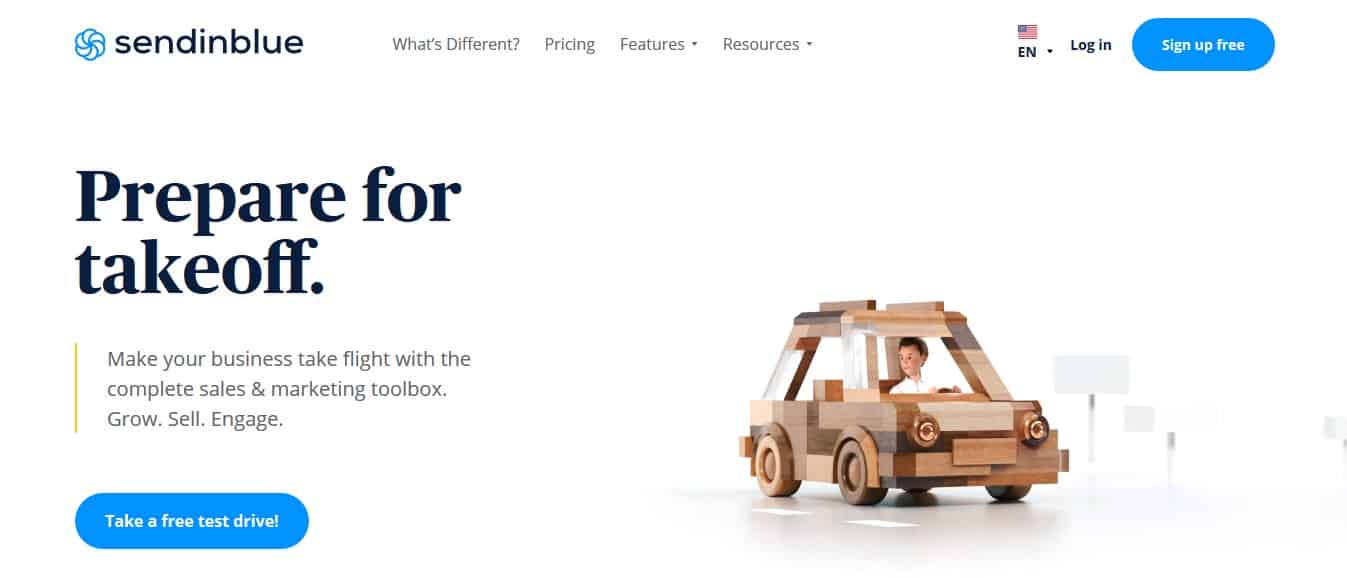 Do you want to have an all-in-one marketing tool? Then Sendinblue is the perfect option for you. This software offers email and SMS marketing services, as well as live chat tools.
Sendinblue has a user-friendly dashboard where you can save email drafts along with user lists. It's also possible to create marketing automation that will send emails after certain triggers occur. For instance, you can send emails after signups, purchases, and visits.
As a cherry on top, Sendinblue will give detailed reports after you send an email. It helps you know what works or what doesn't by checking user engagement, click rates, and open rates data. The price starts at $25/month.
6.   HubSpot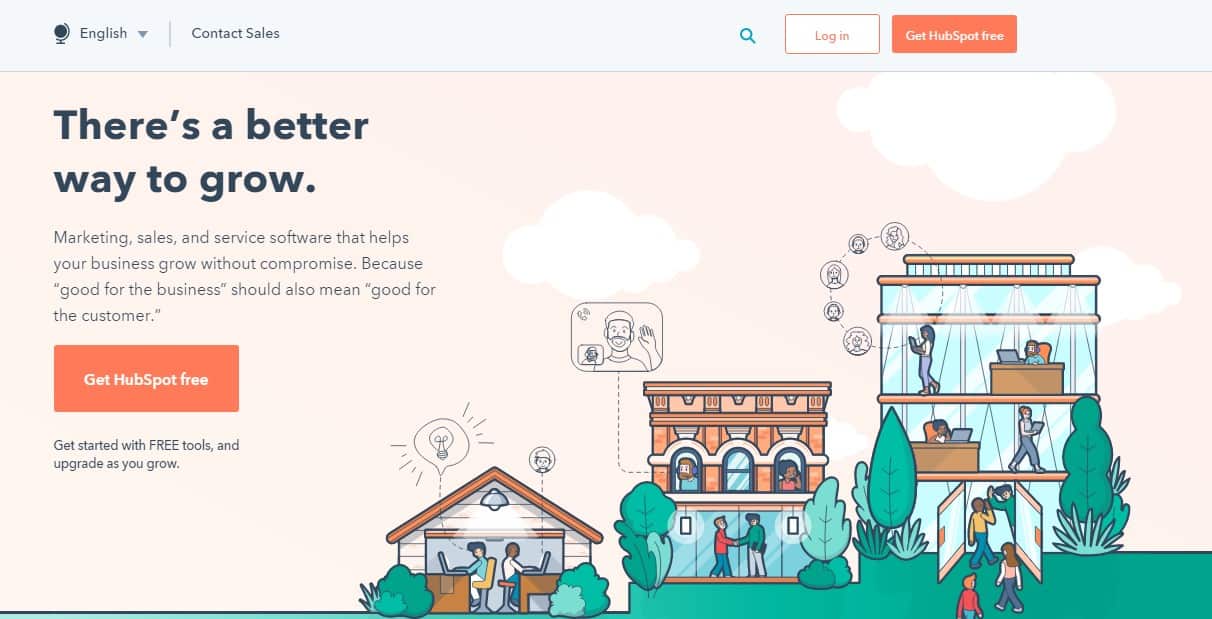 HubSpot is a platform that offers several services, including customer relationship management (CRM), marketing, sales, and customer service software.
That said, the highlight of this platform is undoubtedly its CRM. You can track your interaction with particular customers, such as past purchases, phone calls, and social media engagement.
The software is free for an unlimited time. You can add as many members as you can to the software, store up to 1,000,000 contacts, and enjoy various other features.
You can connect HubSpot with your WordPress website by using its official plugin. Should you need more features, it is possible to install HubSpot extensions like Facebook Messenger, LinkedIn Sales Navigator, and UberConference.
7.   Mailchimp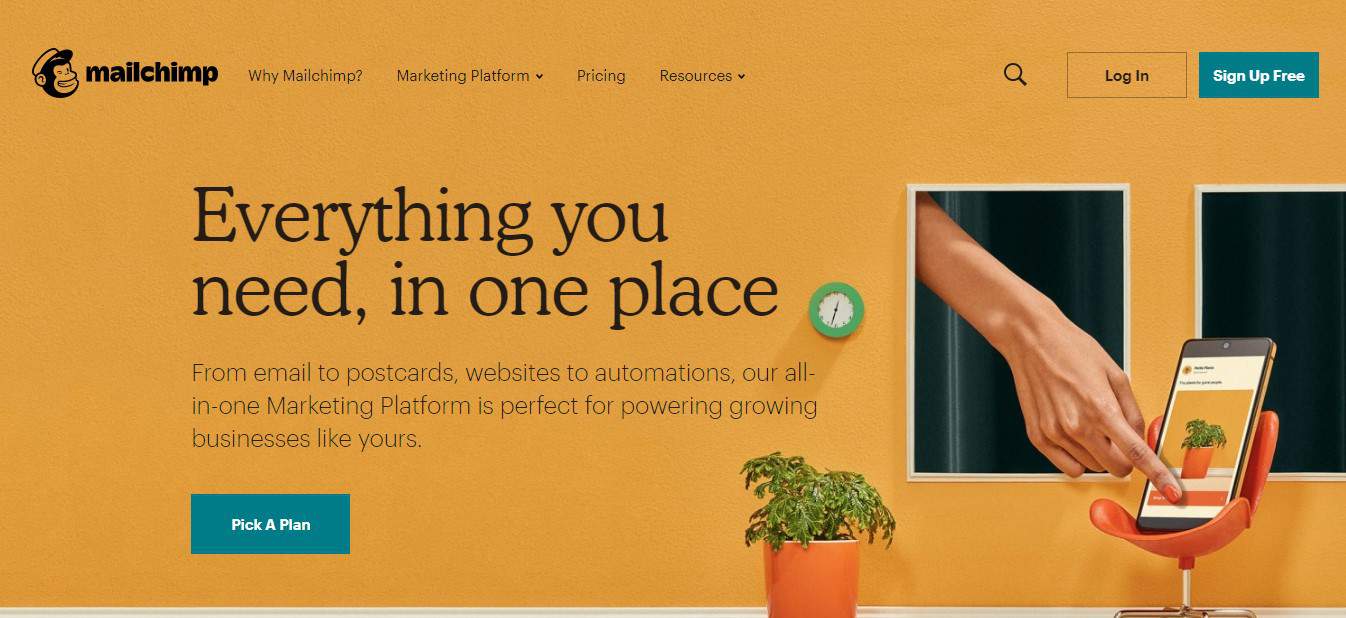 Mailchimp is another great email marketing service for your business. You can create email automation based on dates (like birthdays and anniversaries), user behavior (how do visitors interact with your site), and RSS feeds.
If you need to create your own email template, Mailchimp also allows you to do so. The drag-and-drop editor makes the process simpler — just drag the elements to the available space, and then customize it to your liking.
Aside from email marketing, this platform can help you create social media campaigns, landing pages, and online ads.
Mailchimp can be used for free, and the premium plan starts from $9.99/month.
8.   Revive Old Posts

Revive Old Posts is a WordPress plugin that will automatically post your articles on various social media platforms. You can choose to post new content or reshare old articles to boost traffic.
You set the intervals between posts and determine the number of posts per share. It's also possible to set the minimum and maximum age of posts that are available for sharing.
This plugin has a free version that allows easy sharing of content on Facebook and Twitter. If you wish to use other platforms like Tumblr, LinkedIn, and Xing, you have to pay for the pro version (from $75/month).
9.   Yoast SEO

Yoast SEO is a WordPress plugin for SEO optimization. The plugin will scan your articles and give several suggestions that can improve its ranking chances.
The results of the analysis are divided into three categories: red (in need of improvements), orange (okay), and green (great). Make sure to fix the red problems and optimize the content as best as you can.
Some examples of the problems that you need to fix are keyword density, meta tile length, and internal and outbound links.
Conclusion
Whether you own a small or big business, your venture would benefit a lot from having a WordPress website. And with the right digital marketing tools, your business has the potential to reach new heights and attain success.


Latest posts by Editorial Staff (see all)
Where Should We Send
Your WordPress Deals & Discounts?
Subscribe to Our Newsletter and Get Your First Deal Delivered Instant to Your Email Inbox.
Thank you for subscribing.
Something went wrong.
Keep reading the article at WP Newsify. The article was originally written by Editorial Staff on 2020-04-08 12:05:15.

The article was hand-picked and curated for you by the Editorial Team of WP Archives.