A
re you new to blogging? In this article, we'll share 101 blogging tips that will help you easily create a successful blog.
There's a lot of steps to starting a blog. So many steps, that it might be overwhelming for beginners. And if you miss an important step, it could affect the success your blog has in the future.
But, don't worry!
We've got you covered with 101 blogging tips for beginners. In this post, we'll share blogging tips on everything from building a website to writing blog posts to email marketing.
Since this is a lengthy post, here's a table of contents to guide you through the different types of blogging tips and tricks:
Ready? Let's go!
Getting Started
Before you start building a website right away, check out these tips for the planning of your blog. 
1. Do Some Research
Like with many other new tasks you take on in your life, before you begin blogging, you're going to want to do some research to learn a little more about it.
You can read a ton of different posts about blogging online. But, we think that after reading this post and our post on how to start a blog, you'll have all the information you need to start your own blog.
2. Figure Out Why You Want to Start a Blog
Before you start blogging, figure out why you want to start a blog in the first place.
Do you want to start a blog:
Just for fun?
For sharing your knowledge on a particular topic?
To promote an existing business and add content to your website?
To make extra money online?
For helping other people?
To start a work from home business?
Write a short "why" statement for your blog. Writing a "why" statement will help you determine the main goal and it will help you make better decisions for your blog in the future. 
3. Decide on a Blog Niche
Next, you have to decide what you're going to blog about. The topic you write about on your blog is also known as a blog niche.
Choosing a blog niche will help you keep your content focused on 1 main subject. This will also help you attract a loyal audience of readers.
For example, The Cup of Life blog is all about tea.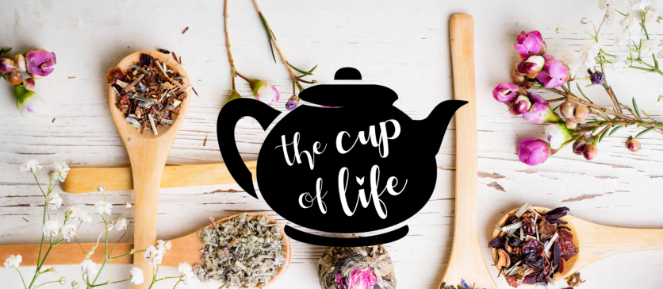 Sticking to a blog niche makes it easy for them to attract loyal readers that are interested in all things tea. Tea lovers will be more attracted to a blog that's all about tea and read all of their posts, rather than a blog that's about a number of different topics.
For more tips on choosing a blog niche, check out our post on blog niche ideas and how to choose the right one. 
4. Have a Passion For Your Niche
Remember, when deciding on your niche, choose something you're passionate
[…]
This article was written by Allison and originally published on Blog Tyrant.