Adding a clickable table of contents to a blog post is a great way to improve user experience. In many cases, a blog post table of contents uses anchor links to help users navigate through the content. And, a table of contents (with anchor links) is really simple to build using basic HTML. However, adding custom design/CSS to customize it can be a challenge. This is where the Divi Layout Block comes in handy.
In this tutorial, we are going to design a clickable table of contents for a single blog post (in Gutenburg) that uses anchor links to bring users to designated headings throughout the post. To do this we will use the Divi Layout block to create the Table of Contents with all the powerful design tools of the Divi builder at our disposal.
Let's get started!
Sneak Peek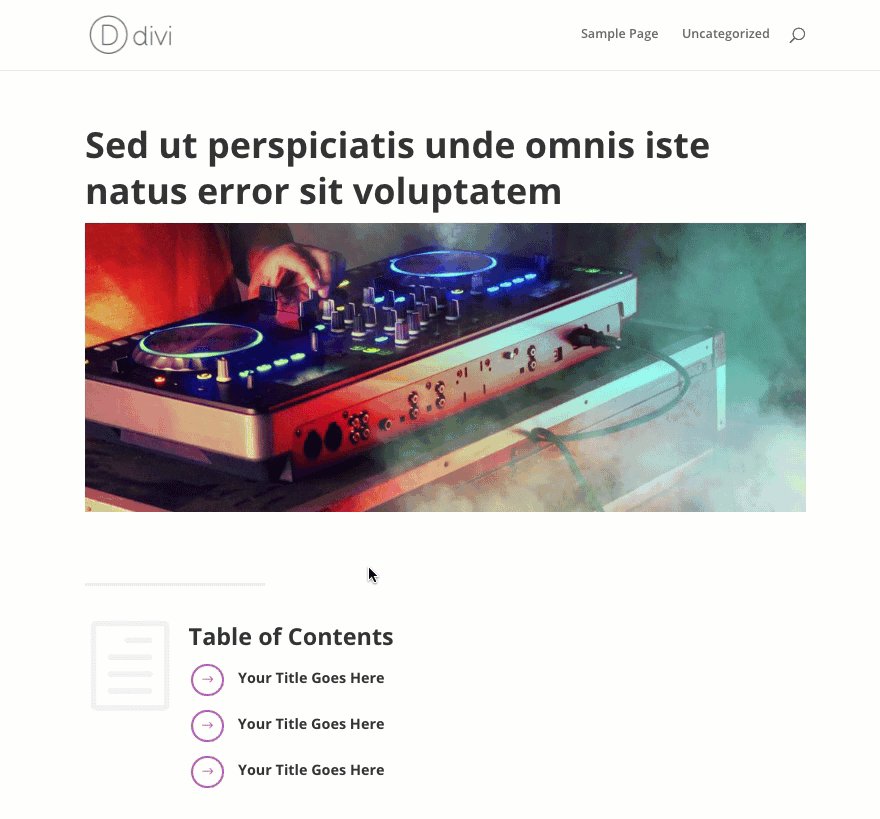 Download the Reusable Table of Contents Layout Block for FREE
To lay your hands on the Table of Contents layout block from this tutorial, you will first need to download them using the button below. To gain access to the download you will need to subscribe to our Divi Daily email list by using the form below. As a new subscriber, you will receive even more Divi goodness and a free Divi Layout pack every Monday! If you're already on the list, simply enter your email address below and click download. You will not be "resubscribed" or receive extra emails.
How to Use the Download to Import this Layout Block on Your Site
To import these reusable Divi Image Layout Block to your site, first, you need to unzip the download file. There you will find the three JSON files you will need to import to your site.
Go to edit a post using the default editor (Gutenberg). Open the "More Tools & Options" menu at the top right of the page and select "Manage all Reusable Blocks".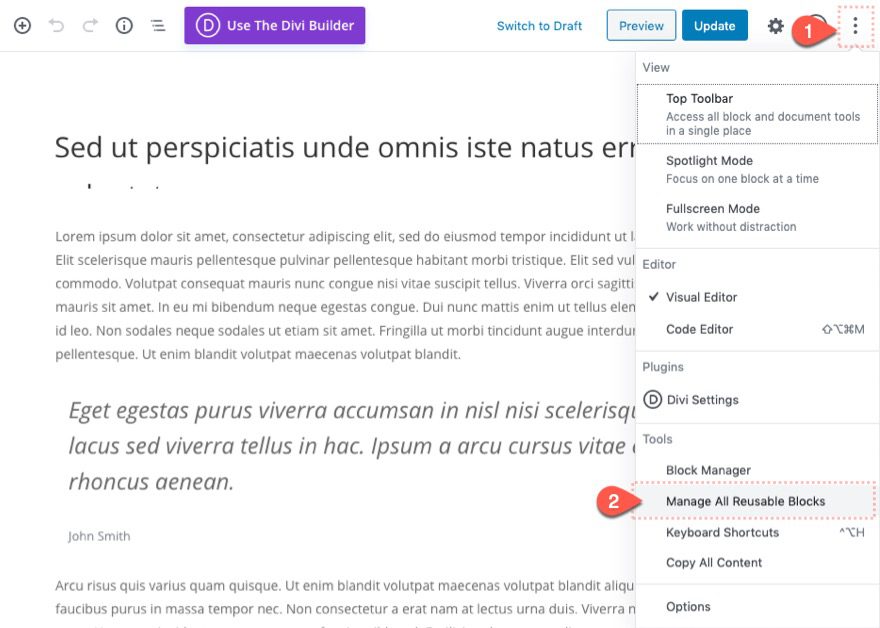 Then click the Import from
[…]
This article was written by Jason Champagne and originally published on Elegant Themes Blog.