Podcasting is a popular industry and it's growing every day. Podcasting is a great way to build your business or it can be a stand-alone business. Like any business, podcasts can benefit from a well-designed website. Also like any industry, Divi has lots of child themes to get you started. In this article, we'll look at Divi child themes for podcasters.
Some of these child themes were designed specifically for podcasters while others have features to easily add a podcast to your website. The child themes are in no particular order. If child themes are not what you're after, hang around till the end to see a free layout designed for podcasters.
1. Maven
Maven comes with 10 main pages and includes multiple sales pages, subscription confirmation pages, custom Bloom forms, a sticky subscribe button, and Blubrry PowerPress integration. The homepage shows a section for podcasts with an animated soundbar. The podcast page displays a similar animated soundbar in the hero section with a custom audio player followed by podcast posts. Clicking one opens the podcast page with an audio player and an area for the show notes. A custom sidebar shows information about the episode and includes the links discussed within the episode. The page also includes previous/next navigation and links to similar episodes.
Price: £150 | More Information
2. Mark Spencer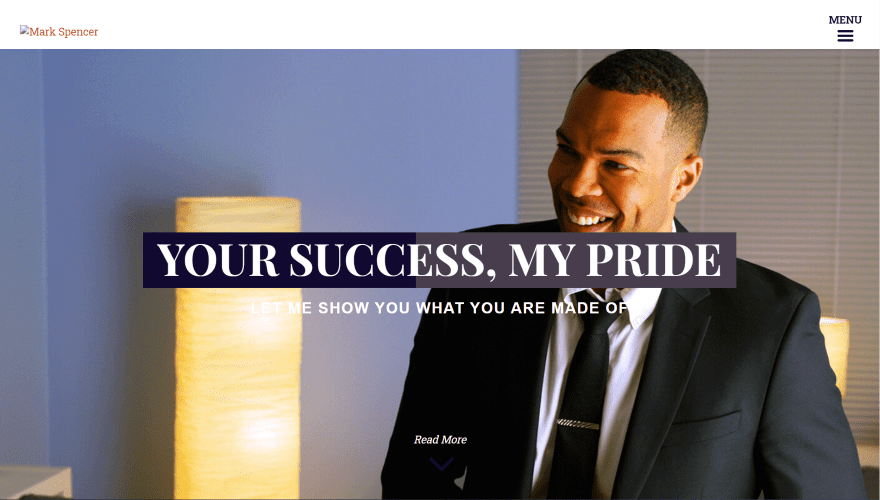 Mark Spencer comes with 11 pages and includes Blubrry podcast integration with a podcast custom post type. The podcast page shows a full-width image with a tagline and podcast download button with stats. A custom audio player is placed within an overlay at the bottom of the image. Another full-screen image in true parallax includes a link to listen to the podcast. Following this is a section of recent podcasts within a grid. The individual podcast pages show the audio player within a full-width hero image. The magazine page displays the podcasts as blog posts with a featured episode that includes a link in the overlay to listen to the episode. Blog posts include a styled sidebar.
Price: $125 | More Information
3. Divi Podcast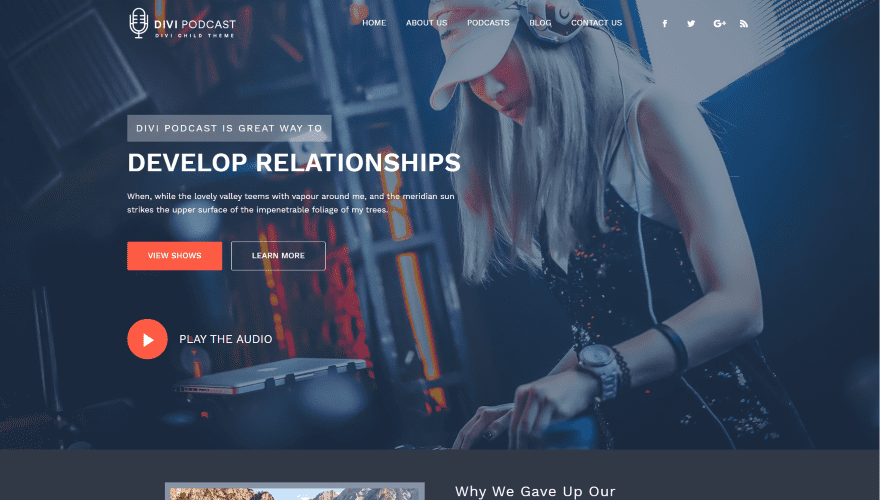 Divi Podcast comes with five pages and includes a page specifically for your podcasts. The home page displays a full-screen image for the hero section with a podcast CTA in the overlay, which includes buttons to view the podcast shows, learn more, and hear the audio. The latest posts are shown within a custom podcast post slider. It also includes an About section, a blog for the latest posts, and a section about the hosts with hover effects. The podcasts page shows podcasts as blog posts. The posts pages include styling for the sidebar.
Price: $49 | More Information
4. The Viola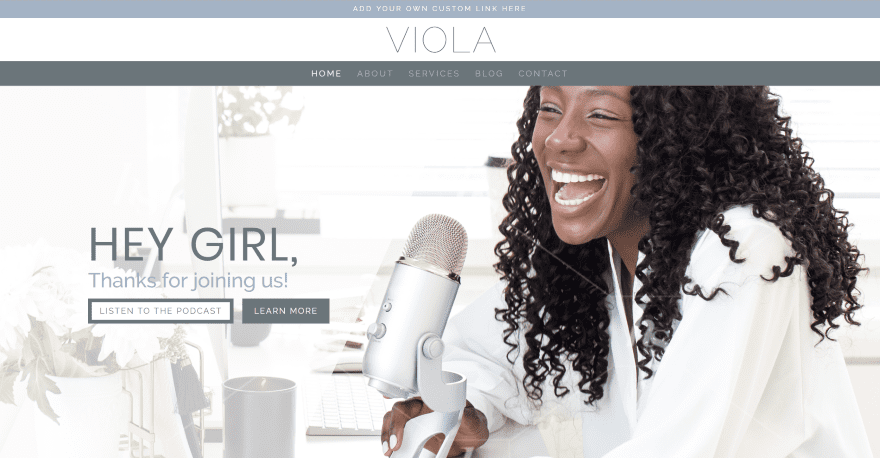 The Viola includes five main pages and has a focus on the podcast. The home page shows a full-screen image for the hero section and a CTA to list to the podcast and learn more about it. An email subscription follows this and then you'll see an About section with information about the podcast with a button to see more. Number counters show the number of episodes and listeners. You'll have to create the podcast page yourself, but that can be done with the blog page, which has a gray background with a grid layout. Alternately, the podcast buttons can take the visitor to where the podcast is hosted.
Price: $47 | More Information
5. Divi Blink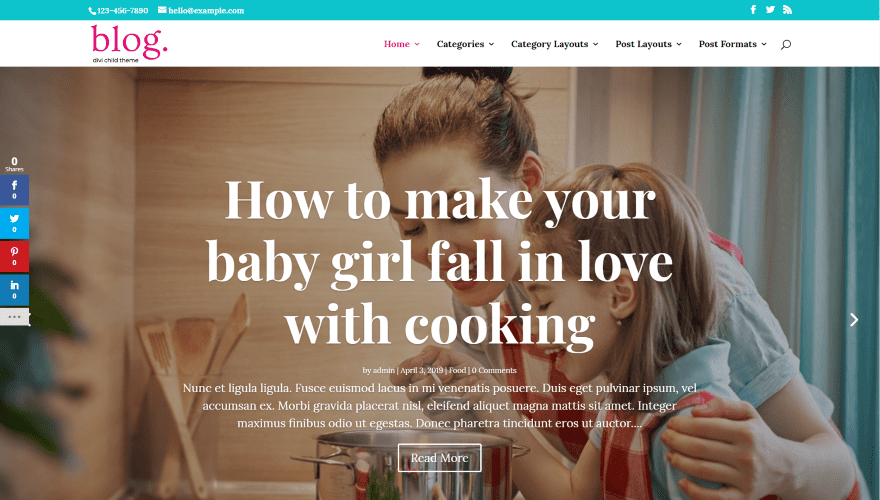 Divi Blink is a blogging child theme with five home pages, six archive pages, three custom post templates, a custom blog module, and lots more. What makes it stand out as a great choice for podcasting is its custom layouts for post formats including audio and video. The audio and video post formats show a full-width image with a play button in the center. Clicking the opens the audio or video player in a modal. The rest of the page works the same as a blog post with meta, content area, and a sidebar, making it a great choice for the show notes. The child theme has a magazine design and includes lots of styled modules including a person module for the hosts.
Price: $69 | More Information
6. My Blog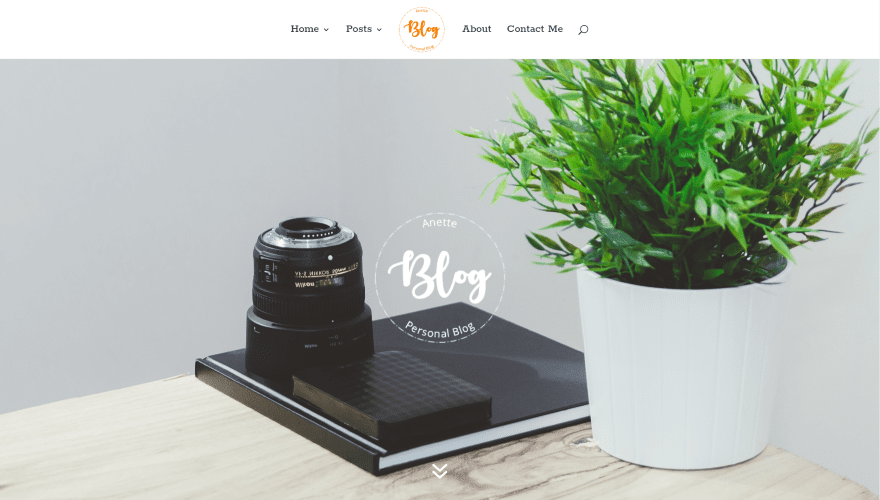 My Blog was built with blogging in mind and includes audio and video post types, making it a great choice for podcasts. It has eight pages that include four different home page layouts to create different blog designs. The audio and video post layouts show the built-in audio or video players above the post content area that can be used for show notes.
Price: $39 | More Information
7. Divi Podcast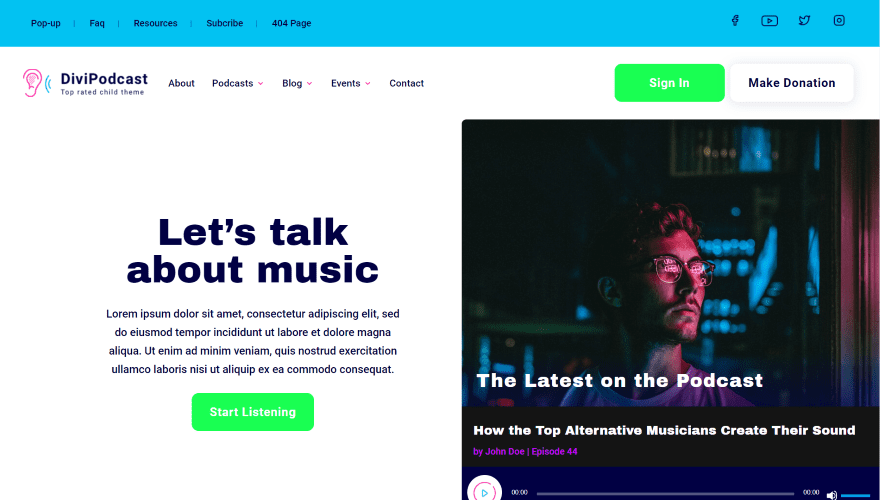 Divi Podcast was designed for podcasters that want to promote their podcast, blog, and events. It comes with around a dozen pages including podcast pages with several layouts and the Blubrry PowerPress integrated. It also has several events pages with multiple layouts and the Events Calendar plugin integrated, a blog with multiple layouts, a donations page with the Give donation plugin integrated, and extra utility pages. Other features include a popup, page navigation with the WP-PageNavi plugin integrated, custom icons, mega menu, breadcrumbs, a color feature added to the theme customizer, and lots more. The podcast listings show the featured image with multiple layouts. Play the podcasts with the custom audio player.
Price: $79 | More Information
Layout Pack: Podcast Layout Pack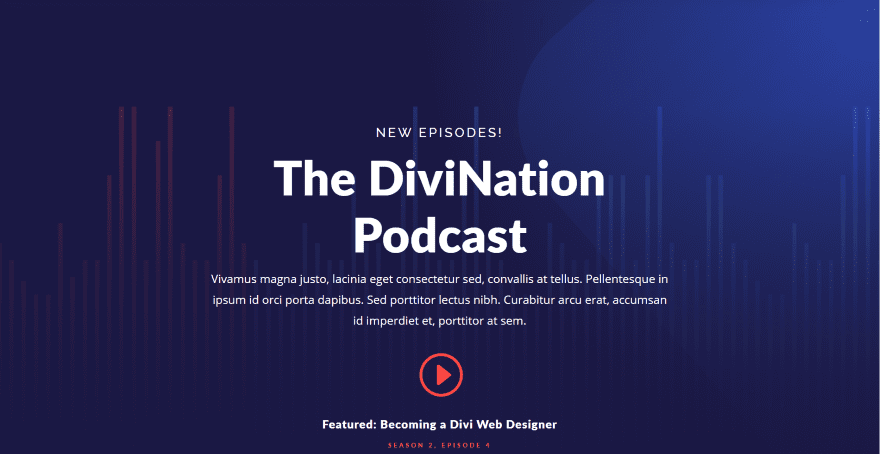 Podcast Layout Pack comes with 7 pages including a landing page, home page, a podcast episodes page, and two different episode pages. The landing page embeds a podcast episode within the hero section. Other sections highlight the most recent post and list the four previous episodes. Person modules are used to introduce the hosts. The episodes page lists them as blog posts and includes a featured post. The first episode page introduces the episode, includes embedded video and audio, lists information with a download link, and lists related episodes. The second episode page displays the same information within two columns, followed by a single column with show notes and related episodes.
Price: Free | More Information
Ending Thoughts
That's our look at Divi child themes for podcasters plus one layout pack to get your podcast website started quickly. Whether you need to embed your podcast from another source or directly into your website, you're sure to find something on this list to help.
For more information about podcasting, see the article How to Start a Podcast with WordPress. No matter which layout or child theme you use, you can also style the Divi audio module to create your own podcast player.
We want to hear from you. Have you tried any of these Divi podcast child themes? Let us know what you think about them in the comments.
Featured Image via Stepanova Tatyana / shutterstock.com
Keep reading the article at Elegant Themes Blog. The article was originally written by Randy A. Brown on 2019-12-28 11:00:00.

The article was hand-picked and curated for you by the Editorial Team of WP Archives.