Divi is a great choice to build high-quality websites for any type of animal care. Divi makes it easy to show your services, products, testimonials, contact information, and lots more. Fortunately, you don't have to build the website from scratch. There are lots of layouts and child themes to give you a starting point. In this article, we'll look at 5 Divi child themes for veterinarians and pet services to help with your next Divi project.
Divi Child Themes for Veterinarians and Pet Services
1. Vet Care
Vetcare was designed for veterinarians, animal clinics, and other types of pet care businesses. It comes with 15 page layouts that include 2 home pages, Services, 2 Blog pages, 3 single blog posts, 3 single service pages, and lots more. Other customizations include an animated menu with a CTA, Footer Injector, Popup Maker, a preloader, 30 custom icons, and custom theme options. It has a clean design and uses lots of colors for highlights. It includes lots of styling and animations for the blog modules, personal modules, blurbs, gallery, pricing tables, etc. I love the bold colors and animations.
Price: €55 | More Information
2. Pettz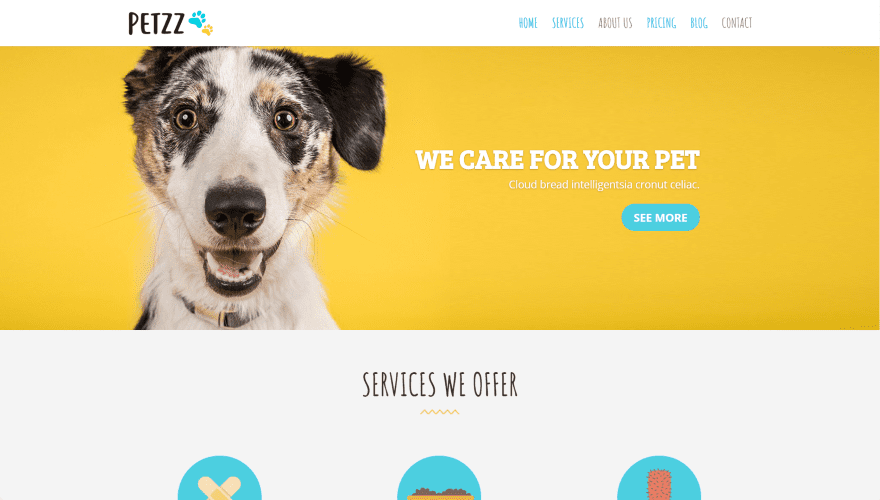 Pettz was designed for veterinarians, pet care, pet shops, pet grooming, animal shelters, animal trainers, and other pet-related businesses. It comes with 6 pages that include Home, Services, About Us, Pricing, Blog, and Contact. The Home page displays services with blurbs, CTAs, pricing tables, a gallery, a team section with person modules, testimonials, a blog section, and a contact section. Each section includes styled modules. Most have custom animations on hover. The other pages follow a similar design. I especially like the colors, graphics, and fonts in this child theme.
Price: $44 | More Information
3. Pampered Pet Parlour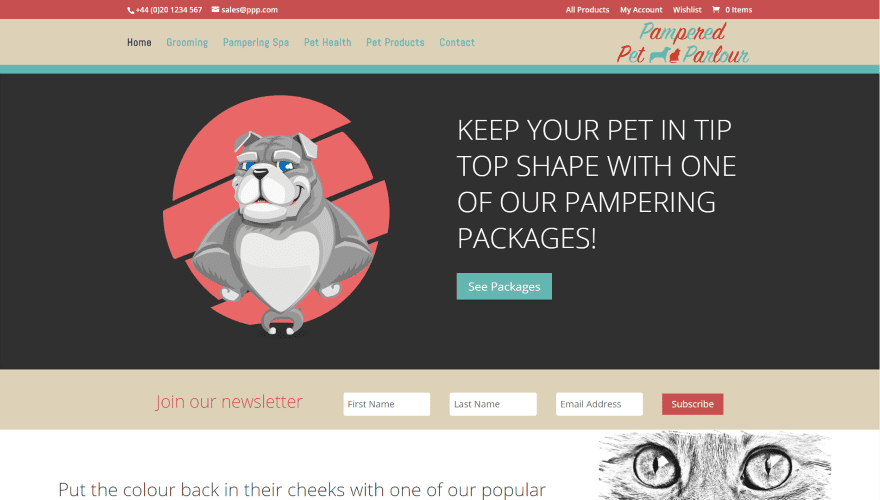 […]
This article was written by Randy A. Brown and originally published on Elegant Themes Blog.