Considering using MainWP to manage your WordPress sites? In our hands-on MainWP review, we'll help you decide if it's the right tool for your needs.
If you have a lot of WordPress sites, logging into all of those separate dashboards to keep up with day-to-day tasks and general maintenance can be a huge pain.
MainWP helps you manage everything from one central dashboard – and you can do it while still keeping everything self-hosted.
To help you decide if MainWP is right for you, I went hands-on with the plugin. Below, I'm going to cover seven areas in this review:
MainWP Review: A Look at the Features
To kick off our MainWP review, let's take a hands-on look at some of the most notable features.
If you're reading a review of MainWP, you probably already have at least a basic understanding of what it does.
If not, the basic idea is that MainWP gives you one unified dashboard where you can manage all of your websites including their updates, plugins/themes, content, comments, users, backups, security, uptime, and so on.
As I dig into some of the biggest features, you should get a pretty good understanding of what MainWP does.
One Dashboard to Rule Them All
With MainWP, you'll get one unified dashboard where you can see a bird's eye view of all your connected sites.
The main dashboard gives you a high-level look at what's happening when it comes to updates and recently published content: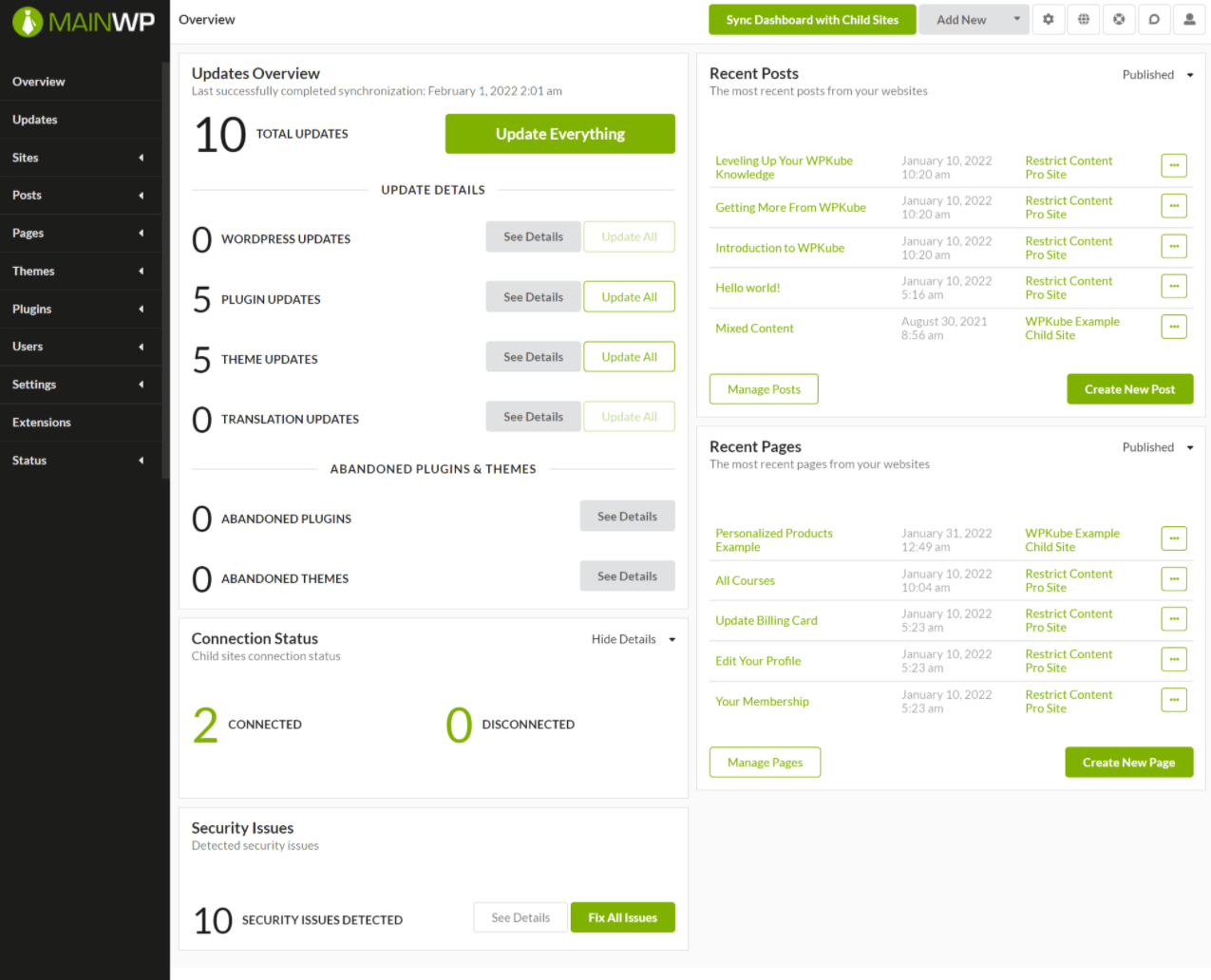 To dig into certain areas in more detail, you can use the sidebar.
Easy Updates
MainWP makes it easy to manage and apply core, theme, and plugin updates for all of your sites from one spot.
To quickly see the updates for each site, you can go to the Site list. You'll see the overall number as well as a breakdown by the type of extension: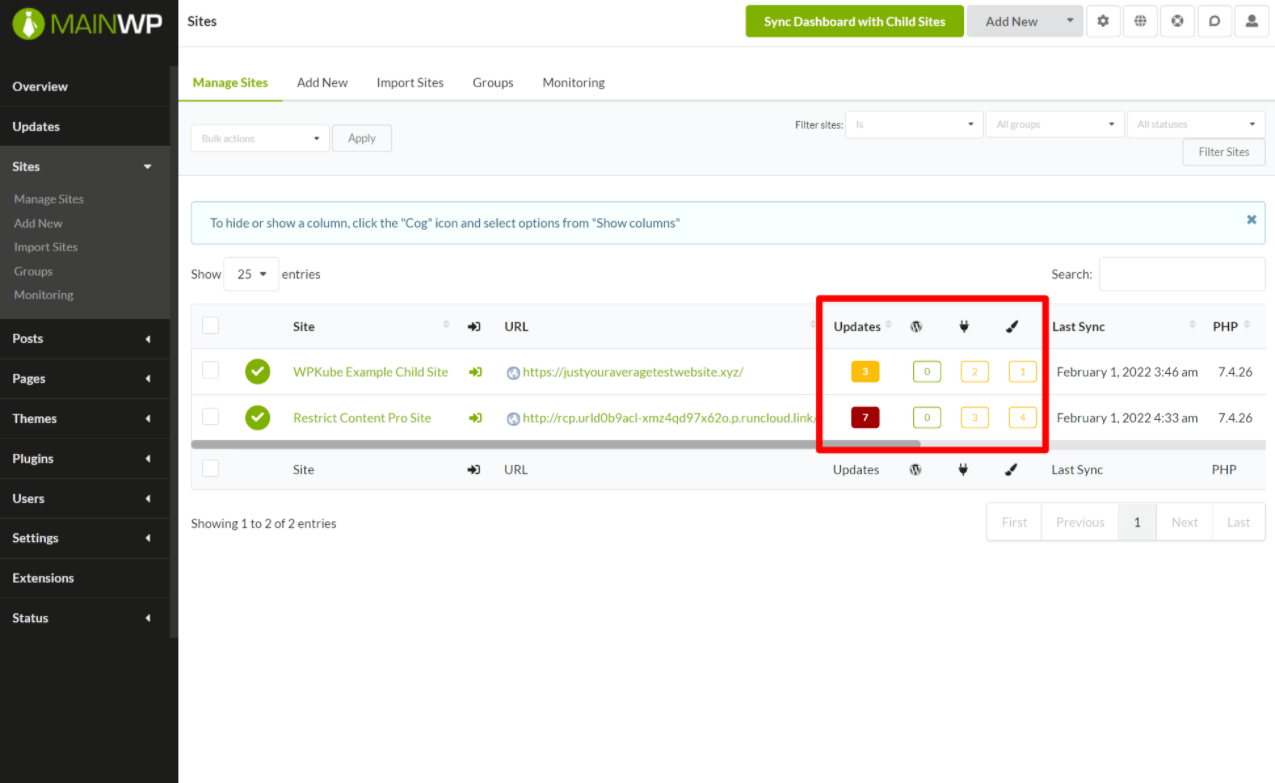 For more details, you can select the site. You can also choose to update an extension without leaving MainWP or ignore the update: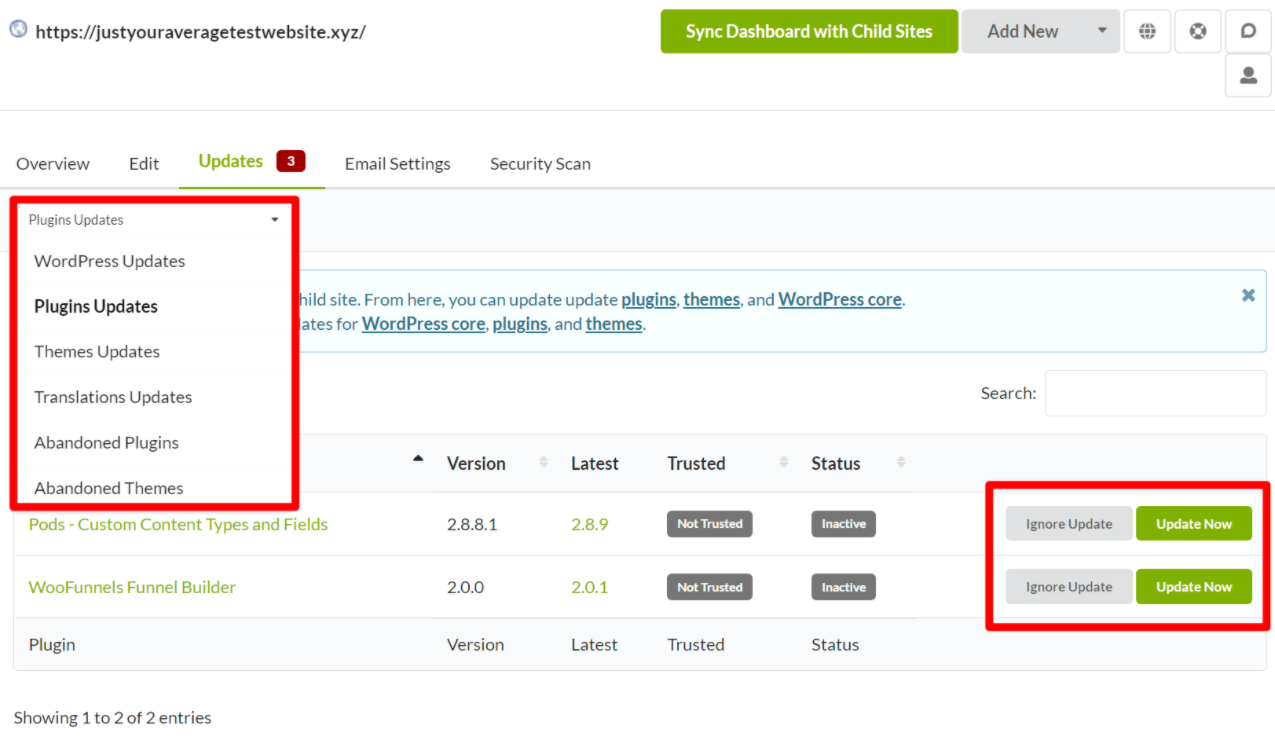 Theme and Plugin Management
You get bulk management for themes and plugins so that you can easily install, deactivate, or delete extensions
[…]
This article was written by Colin Newcomer and originally published on WPKube.