Home /
eCommerce /
WP Simple Pay Review – The Best Stripe Payment Plugin for WordPress?
By Kevin Muldoon
February 7, 2020
WP Simple Pay is a WordPress payments plugin that allows you to accept one-time payments and recurring payments through your website. It was designed to work specifically with the Stripe payments service.
WP Simple Pay lives up to its name by offering a user-friendly interface. There are many options to configure, but in comparison to a solution such as WooCommerce, setting payments up via WP Simple Pay is much simpler.
The free version of WP Simple Pay does not restrict usage, but you will unlock many additional features if you choose to upgrade to the full version.
Whether you run a small blog, local club, large membership website or high-traffic online shop, you can use WP Simple Pay to accept Stripe Payments.
In this article, I would like to show you what WP Simple Pay can do.
What Can WP Simple Pay Do?
WP Simple Pay was launched by Phil Derksen in 2014 as a way of accepting Stripe payments on WordPress websites.
The company later joined forces with Pippin Williamson's Sandhills Development in 2018.
Phil spoke about this transition in the blog post "Why I Merged My Profitable One Person Software Company with a Bigger Player".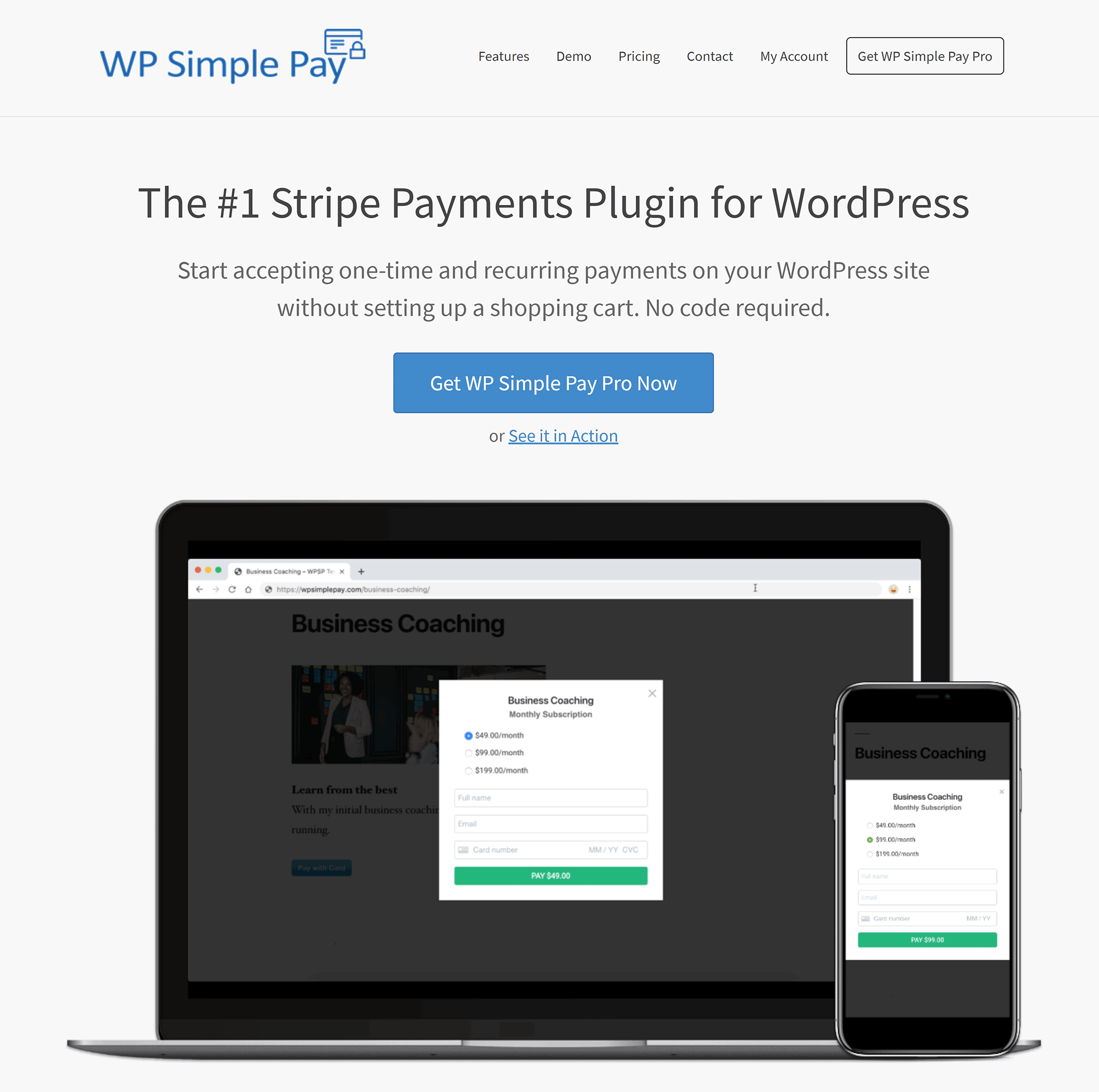 Sandhills Development are behind many popular WordPress plugins.
In addition to their flagship plugin Easy Digital Downloads, the company are also behind plugins such as AffiliateWP, Restrict Content Pro, Sugar Calendar, WP Simple Pay and Sellbird.
One of the key features of WP Simple Pay is that the whole process is straightforward for website owners and for customers. The developers have simplified the process of accepting payments, whether it be a single payment or a subscription.
As you would expect. the WordPress plugin has been optimised for tablets and mobile devices.
[…]
This article was written by Kevin Muldoon and originally published on WinningWP.