There are many ways you can make your visitor aware of the fact that they're moving on to another section on your page. Within Divi, there's a wide range of section dividers you can use right off the bat. But if you're looking for a more animated way to make it clear, you'll love this tutorial. We'll show you how to mark a new Divi section using subtle motion shapes. We'll create these shapes with Divi's built-in options and add motion to them with Divi's scroll effects. The possibilities are endless, but we'll share three design examples that you can use right away. You'll be able to download the JSON files for free as well!
Let's get to it.
Preview
Before we dive into the tutorial, let's take a quick look at the outcome across different screen sizes.
Example #1
Desktop
Mobile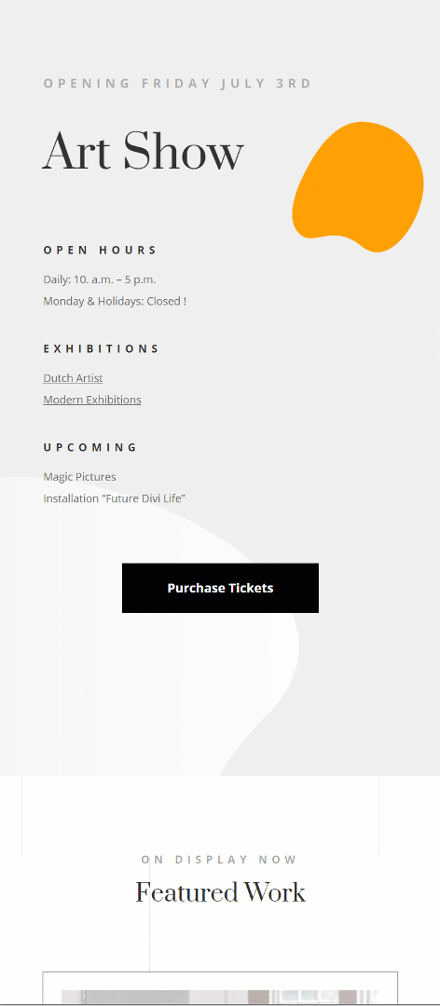 Example #2
Desktop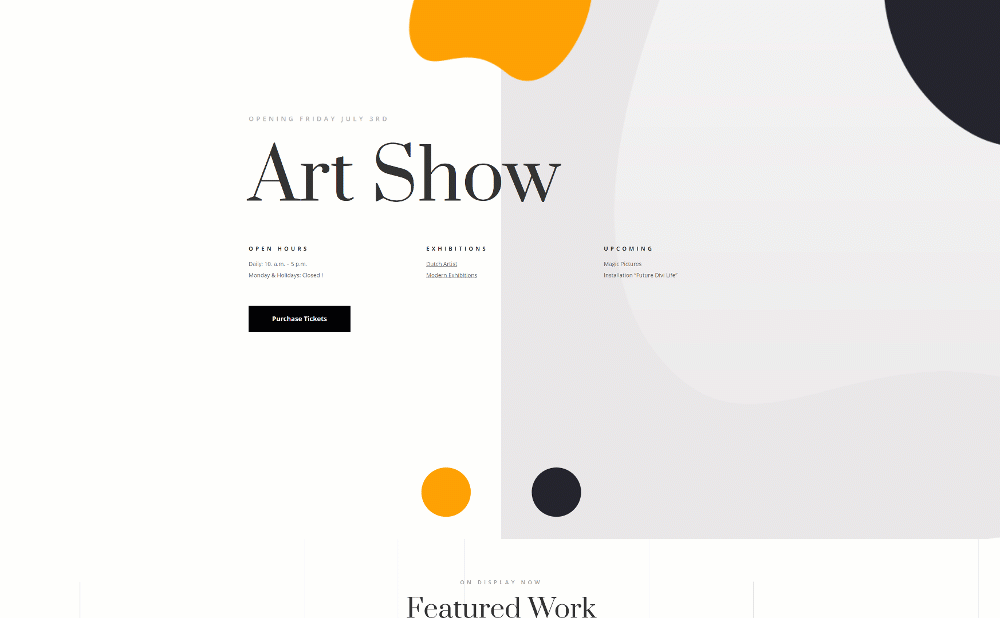 Mobile
Example #3
Desktop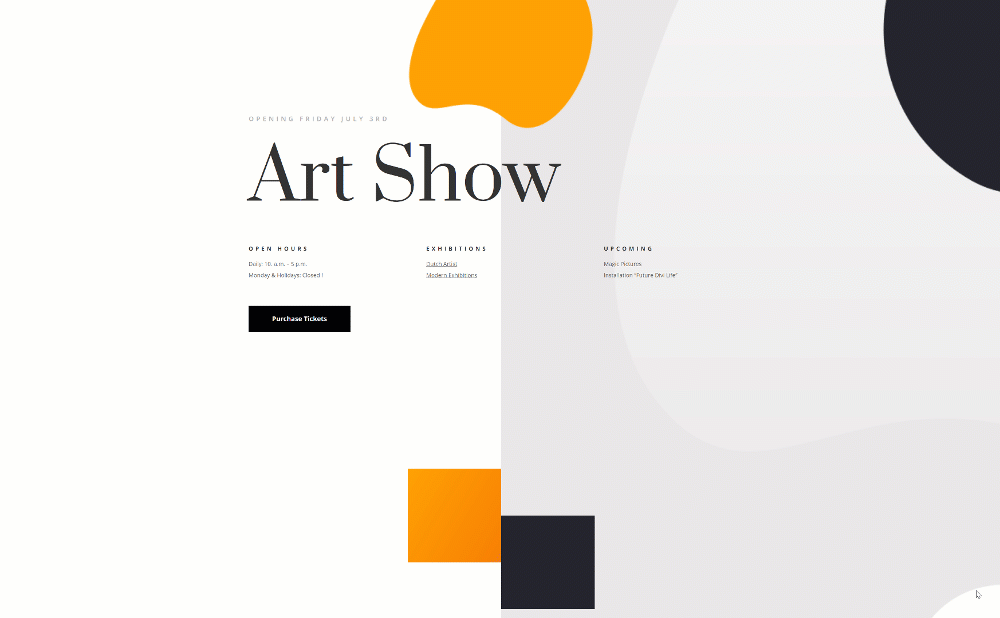 Mobile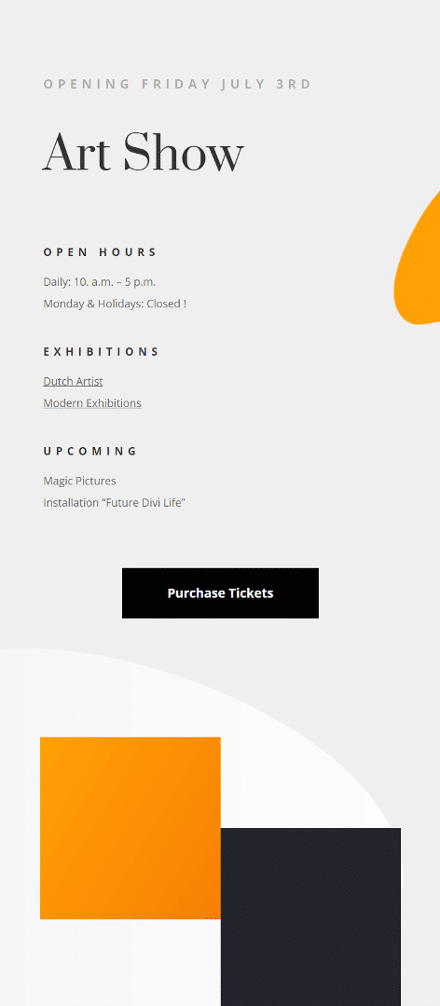 Download The Subtle Motion Shapes Layouts for FREE
To lay your hands on the free subtle motion shapes layouts, you will first need to download them using the button below. To gain access to the download you will need to subscribe to our Divi Daily email list by using the form below. As a new subscriber, you will receive even more Divi goodness and a free Divi Layout pack every Monday! If you're already on the list, simply enter your email address below and click download. You will not be "resubscribed" or receive extra emails.
General Steps
Upload Art Gallery Landing Page Layout
For
[…]
This article was written by Donjete Vuniqi and originally published on Elegant Themes Blog.