It has been 28 years since the internet was introduced to us. Before then, internet startups found it very difficult to connect to their potential prospects.
The main marketing channels were prominently newspaper, television ads and by word of the mouth.
Since its introduction, this 28-year-old lovely creation called the internet has revolutionized how business is conducted.
Nearly 100 million startups and small entrepreneurial businesses are opened each year. From them, 90% have their business on the internet.
The very first problem which mostly all startups encounter when they are planning to conduct their business on the internet, is, which domain extension to choose along with their domain name? This could be a tough choice to someone who is not a tech-savvy.
Predominantly, we have two major domain extensions, which is .net and .com, we have others too such as .org, .co, .uk, .gov, etc. .com and .net are more commonly in use and are referred to as top-level domains (TLD).
When it comes to choosing the right domain, this could be problematic, but the best answer is choosing the right domain is subjective. It depends on what kind of business you want to conduct on the internet, but the short answer is; go with .com, it has global recognition.
Are .com and .net the only domain extensions?
The most widely known domain extension is .com and .net. Do you know that there are more than 800 domain extensions, and many are still coming up, but .com and .net seem to be the only two which most of the people in the world know about.
It is important for everyone, especially startup business owners, to understand what a domain is before they start to conduct their business on the internet. A domain is simply a location on the internet with a unique address sharing a common suffix or under the control of an organization/government.
A top-level domain is just the part of the domain name that comes right after the dot, such as com, org, etc.
.com vs .net – Why are they popular?
Going far back, this has something to do with when they were registered. The first domain ever registered was symbolics.com from a company called Symbolics Inc. However, the first domain name created was nordu.net
These two are not widely popular just because they were registered first and second, but also because of their differences in terms of how they are used, which we will get into in a bit.
.com vs .net – What is the Difference?
Choosing the perfect domain between these two really boils down to what you intend to use them for, and we will discuss each in detail.
What is a .com domain?
If you ask most people in the world today, to name five websites that do not have the .com extension, we bet you, they will stutter. Some might not even be able to name a single one. Though, they can name countless websites with a .com extension off the top of their head.
With the over 1.5 billion websites on the internet today, 60% of them have a .com extension. This way, if you want people to memorize your website's address, a .com extension is your best bet.
Furthermore, technology has also helped in making the .com domain more popular than others. So many of our keyboards and on-screen keyboard have a dedicated .com key, and since humans are creatures of habit, we easily get accustomed to using .com and expect every website to have a .com extension.
Since .com domain is widely used than .net, we guess that leaves us with the folowing question:
What if my .com domain name is already taken?
Since .com is the most popular domain extension or TLD, it is logical to expect that your business name or whatever name you had in mind to register might have already been taken by someone else while you were asleep.
But do not be perturbed as there are several ways of getting around these issues. You will be surprised to find out that you can file a lawsuit against someone who uses the same domain name you intended to use, but that only works if you are the first person to own the trademark of that business.
In case, your competitor beats you to it, you can try diplomacy and reach out to them to get them to sell it to you. If the domain you had in mind was taken but has expired, you can buy them.
Another option is to try alternative domain TLD or ccTLD such as .net, .co. Although some SEO experts think this might affect your traffic.
When to use the .com domain
The .com domain extension is the most widely used. It is short for commercials, and since there are plenty of startups scattered all over the world, this makes the domain extension to be globally accepted.
The right time to get a .com extension is when you want to be globally recognized, trusted, and found on the internet as a leader in your industry or business. This is especially if you are doing business in the US or you have a large pool of customers from there. Getting public appeal is very crucial in any business.
Cons of .com
The .com domain extension is very overpopulated. Some people register names of startups that have not registered their domain extension with the hopes of selling it off at an expensive amount later in the future.
If your business is targeted only for a specific location, then you are better off with a local TLD, a business that sells food in berlin can use .berlin as it would help them rank better in the local searches on Google and other search engines.
What is a .net domain extension?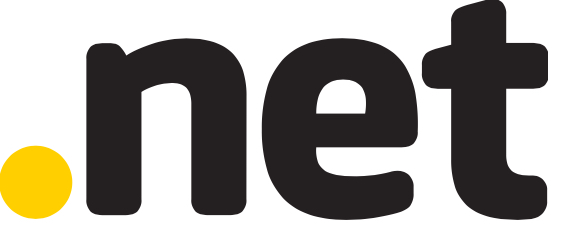 The .net is a top-level domain which is generally used for businesses and industries that are involved in networking in one way or the other, and they provide networking equipment and technologies. When you hear the .net domain extension, think internet service providers, internet tech companies etc.
Although this is no longer the norm these days, people buy .net domain extension simply because their .com domain name was taken, or they simply do not want anyone to imitate their .com domain name.
When to buy a .net extension
.net TLD is great if your business falls under any of this category; internet service providers, networking, database hosting, ICT related business, etc.
As of 2019, only 3.5% of the registered domain names bear the .net. This means if your .com domain was taken, you still have a fighting chance of capturing the .net TLD.
Even if you've already registered a .com domain for your business or website, you should still go ahead and register a .net domain extension version to prevent competitors from imitating them.
The best time to buy a .net extension is now. Either you have a .com extension or not, it is best to register a .net extension to avoid any copycats from stealing your clients. Most business with .com domain extension register a .net extension and redirect it to their .com domain.
.com vs .net; which one is best for SEO
Many people think that .com is best for SEO than .net, but when you look at it, critically it doesn't because SEO depends on your organic keywords, backlinking, internal links and so on. It has nothing to do with domain extension because search engines treat all domain extensions the same.
However, SEO experts advise business owners always to include the name of the service they provide as part of their domain name. For example, a restaurant that sells burgers can have a domain with the name www.burgerxyz.com. This will might help in search engine rankings to some extent.
Since you have got all the information you need at your fingertips, the last thing left is to register a domain name.
How to register a domain name?
Getting the right domain name is crucial to your business since it affects your SEO, brand and gives potential customers an idea of your business before they even visit your landing page.
If you want your own a domain name, for example, www.mynameblog.com you will have to register through an organization called ICANN. The organization is responsible for maintaining and assigning namespaces and numerical spaces on the internet.
End users can not buy a domain name directly through ICANN. You need to go through a domain name registrar and pay for it.
You can easily get a domain name through
When you register, you will get a free domain name for one year, which you will have to renew annually to keep it.
We hope that the above post must have helped you decide what domain extension would be the best for you. Do share your thoughts in the comments section below.
Keep reading the article at Blog – MyThemeShop. The article was originally written by MyThemeShop Editorial Team on 2019-12-31 12:47:44.

The article was hand-picked and curated for you by the Editorial Team of WP Archives.