First off, what is a Search Engine Optimization agency or an SEO agency? It is an organization that can help you better your website by ranking higher in search engines. The fact that it can assist you with pushing your website up can also affect the number of visitors you get on daily.
With an SEO agency on your side and working on your site, you will increase your traffic bit by bit, which should also lead to your revenue and sales increase. SEO strategies are one of the best marketing strategies, so it would be wise to use them as best as possible. No luck is needed when you have the help of the following 7 SEO agencies from this list:
1. Directive Consulting
Directive Consulting is a firm that can offer to improve your website's SEO significantly. It uses on-page tactics and content strategies, as well as building links to make the most out of each marketing opportunity. The service also has a technical survey that ensures that your website is entirely indexed, crawlable, and quickly come across by your clientele. It gives your in-depth analysis and reports.
With Directive Consulting, making a strategy for how to create new content and advance your existing content is a piece of cake. It will surely help your brand become more visible in general. The service also has the nifty feature of testing your SEO within SEO A/B testing guidelines, meaning it checks titles, meta tags, headings, and the content itself.
2. Search Bloom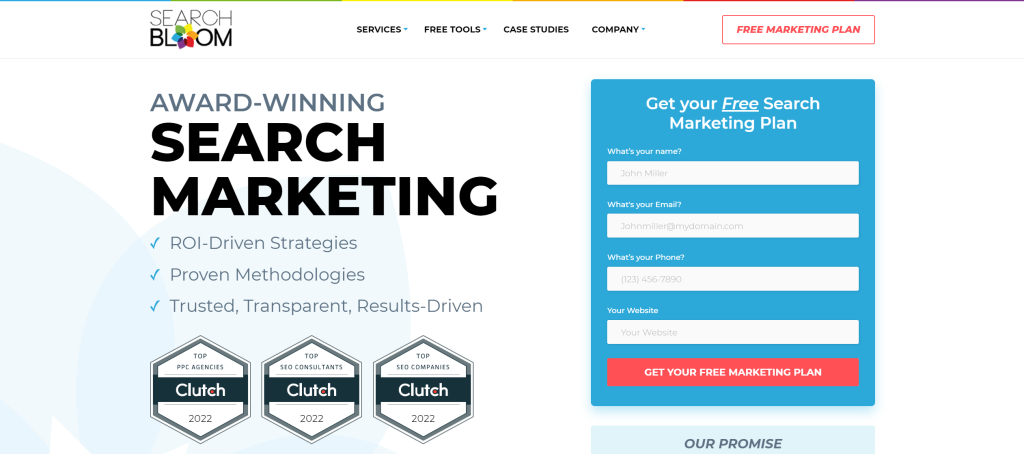 Search Bloom offers Local Search Engine Optimization, National Search Engine Optimization, and Ecommerce Search Engine Optimization. So, you can catch a specialized offer from this service. The Local one is more important than one might think, as more than 45% of searches on Google are done to get local information.
You might miss out on quite a bit of growth, revenue, and traffic if you don't have your locally tweaked SEO. This should bring quite a few potential customers to you. On the other hand, a National SEO Campaign can offer you the option to get predictable results. In other words, organic traffic is quite essential and should not be underestimated.
With Search Bloom, you can get the most out of organic traffic that has high conversions. So, you get traffic without paying per click. So, this leads to increasing your brand's visibility and generating new leads. The service also offers SEO for e-Commerce stores specifically.
3. Netmark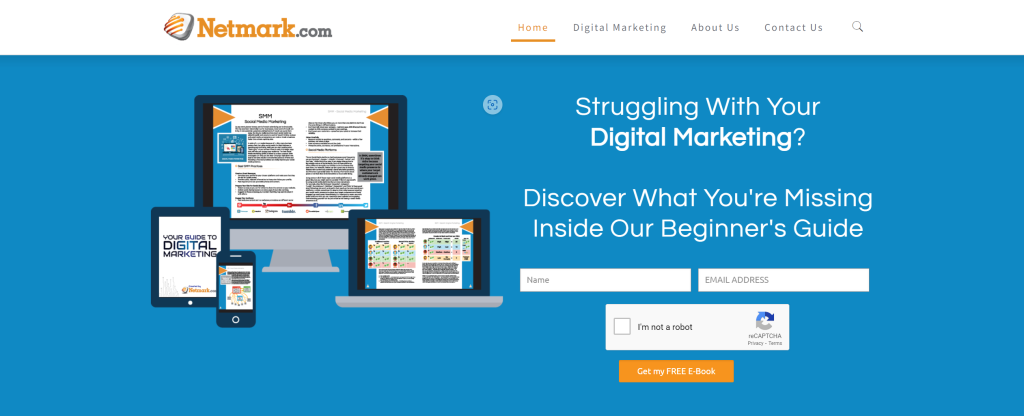 Netmark is another excellent service to help you with your website's SEO. SEO might look simply, but many tactics are needed to improve it efficiently, and this service has the solution. Services like this that focus on improving your site's SEO keep changing as Google releases significant updates to affect its algorithm.
It has good info that can significantly help you with your SEO techniques since it gets data momentarily and uses statistical regression and AI. This allows it to learn which SEO strategies work and which ones don't. Netmark conducted the most extensive correlational SEO study ever, which analyzed more than 10,000 keywords to find out the factors Google uses to rank pages in its search engine results.
4. Ignite Visibility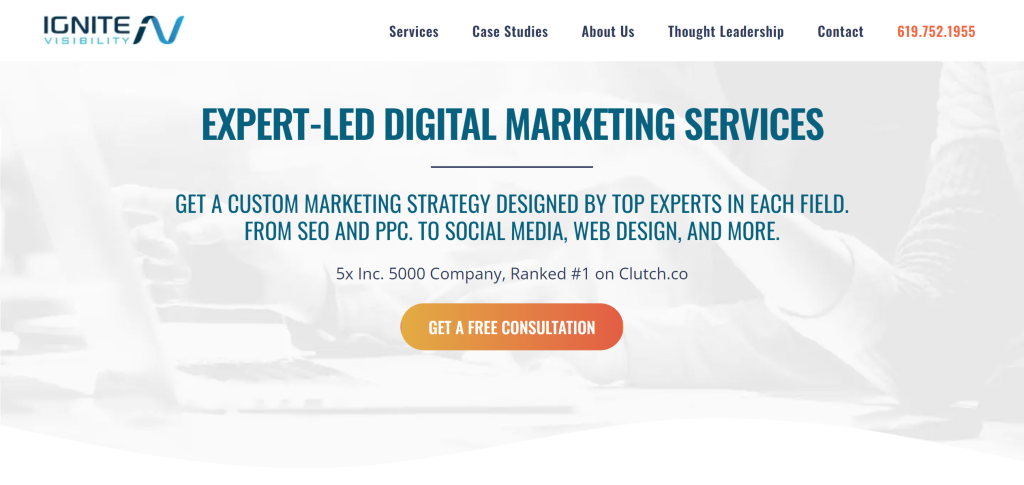 Ignite Visibility has been named the best SEO firm in the US many times, with good reason. It has many great reviews to vouch for its effectiveness, too. You don't have to commit in any way, such as by signing a long-term contract; they are monthly instead. It has a lot of famous clients and was featured in New York Times, Forbes, and so on.
They integrate SEO with social media, SEM, PR, and content marketing. They are experienced and skilled enough to get you excellent SEO service, so you have more time to focus on other essential aspects of your business. They get links from sites with high authority to get you the e-Commerce SEO ranking you deserve and optimize your content.
5. WebFX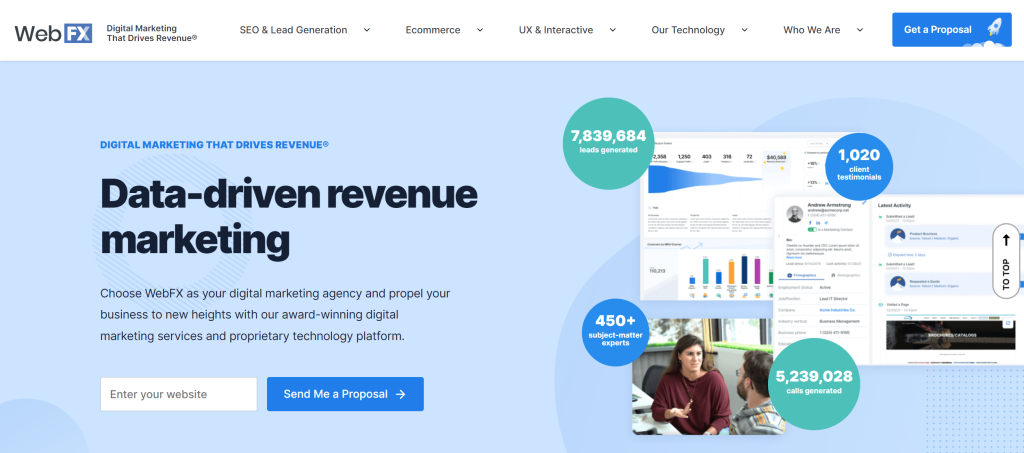 WebFX offers efficient SEO services which can help you turn your newly increased traffic into pure revenue. The company has an excellent track record in its SEO services. With WebFX, you get a personalized strategy based on state-of-the-art technology. It has a Silver, Gold, and Platinum plan, each offering a different number of keywords you get optimized, the pages you can optimize, personalized dashboards you get, and more.
6. Digital Current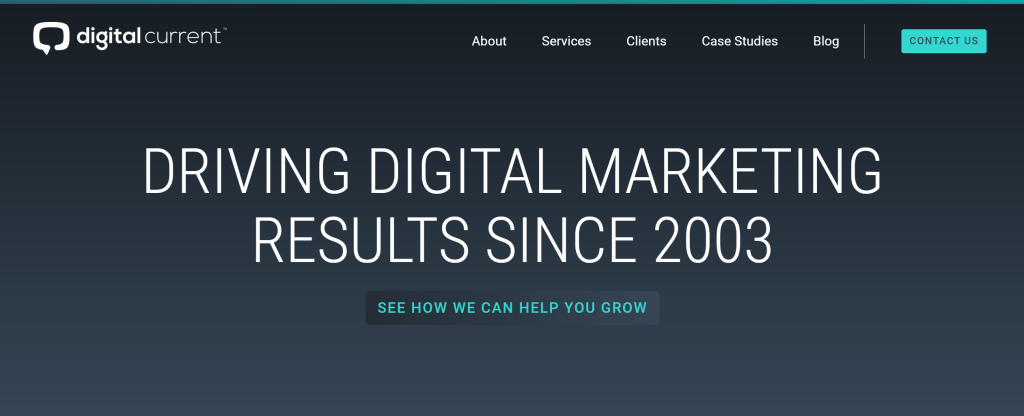 Digital Current can get you quite the results regarding your page's SEO. It offers SEO Technical Audits as well as an in-depth survey of it. Considering your website's backend can be the one that is stopping you from ranking higher on the search engine results, Digital Current goes over more than 180 issues that could potentially be the party guilty for your site's lesser success.
Not to mention they can offer specific advice on your CMS. Their keyword analysis also encompasses SERP analyses and alignment to the buyer's journey. They can also provide you with great internal linking tactics.
7. SocialSEO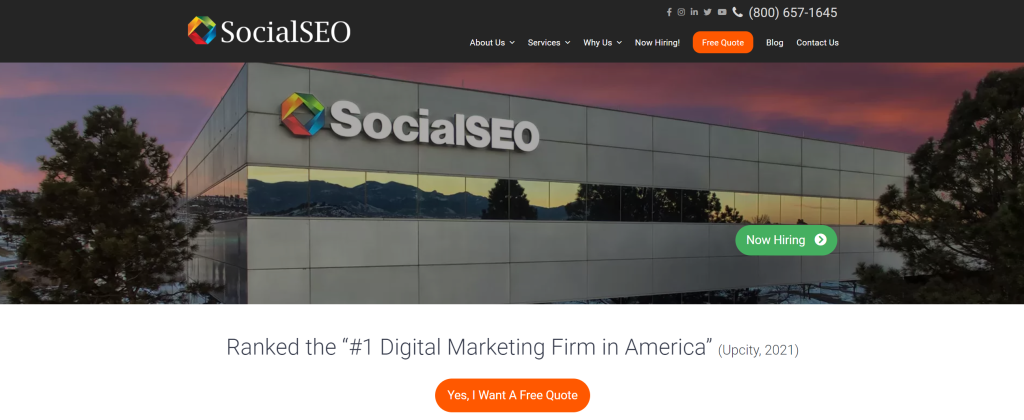 SocialSEO can give you precisely what you need in terms of local SEO and national and e-Commerce focused ones. If you own a small or medium business, you have to think about optimizing your page for search results. SocialSEO can give you a chance to become strong on your level. It can also allow you to find nearby businesses via mobile search without clicking on their website.
You can also pinpoint geographically particular keywords, giving you a higher conversion rate. Your National SEO can, on the other hand, be improved using advanced keyword analytics, mapping, on-site content optimization, and more.
Conclusion
Your website's SEO means a lot of your traffic, conversions, and, thus, your revenue. So, you would want it to be as great as it can be. However, if you ever feel lost, you can always turn to some expert SEO agencies that know precisely what and how they are doing. Make the most out of your potential with these firms' help and services.
Remember, improving your SEO leads to the overall growth of your business, which you don't want to miss out on. All of these have been recognized globally, so you should not hesitate to try their services out.
Keep reading the article at WP Pluginsify. The article was originally written by Lorena Muzinic on 2022-10-18 15:37:38.

The article was hand-picked and curated for you by the Editorial Team of WP Archives.