As you may know, customer reviews play an important role in helping people research products, services, and brands that they're interested in. Trustpilot is one of many platforms that helps to facilitate this process by collecting and publishing reviews and business data.
In this article, we'll take a deep dive into what Trustpilot is and whether its reviews are trustworthy. We'll also provide some tips to help both customers and brands get the most out of this platform.
Let's jump in!
What Is Trustpilot?
Put simply, Trustpilot is a third-party customer review site. It's very similar to Yelp in that it provides easy-to-read statistics on business' customer satisfaction rates as well as full reviews from individual shoppers.
You can look up brand or product reviews on Trustpilot for free. Simply type your keyword into the search bar on the home page:
If you're looking for the best of a certain type of product rather than feedback on a specific item, you can use the category browsing buttons. Either way, Trustpilot will return a list of relevant brands: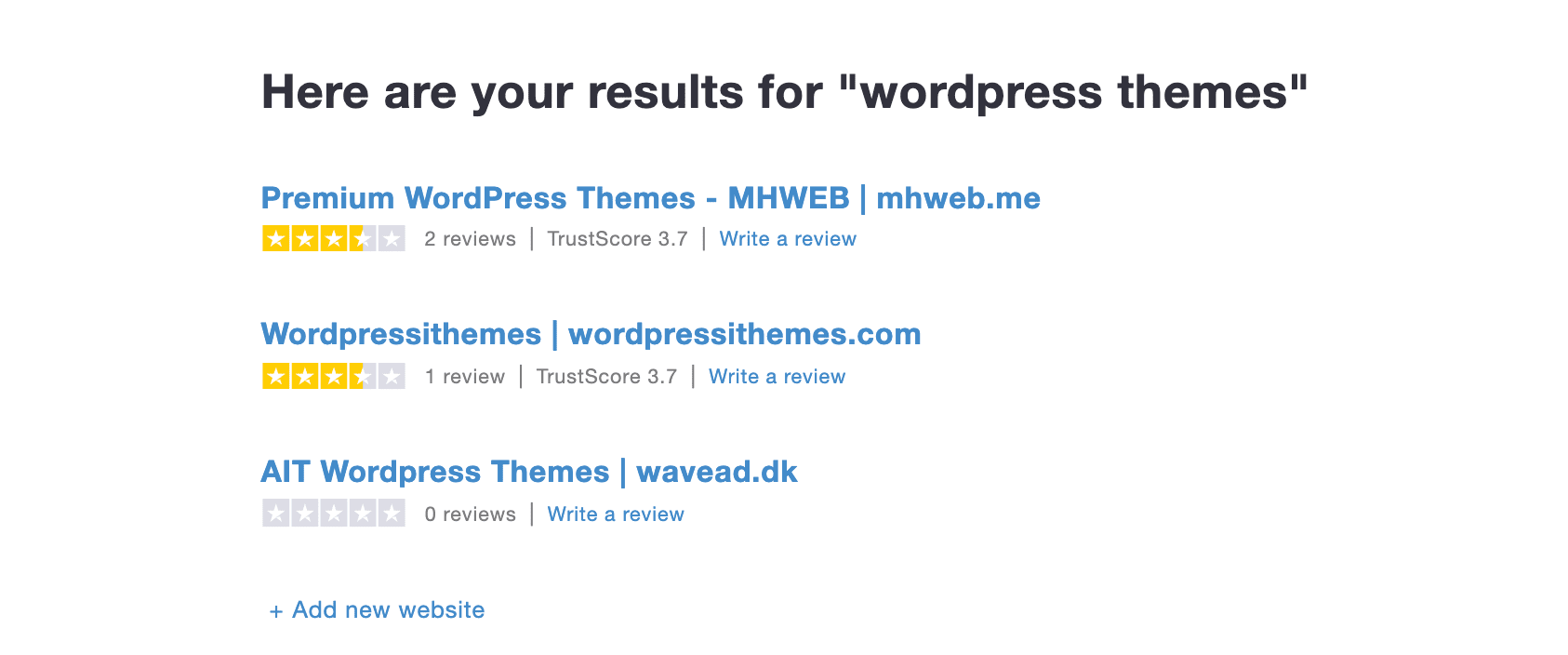 When you access the page for a brand you're interested in, you'll probably first notice its overall star rating at the top: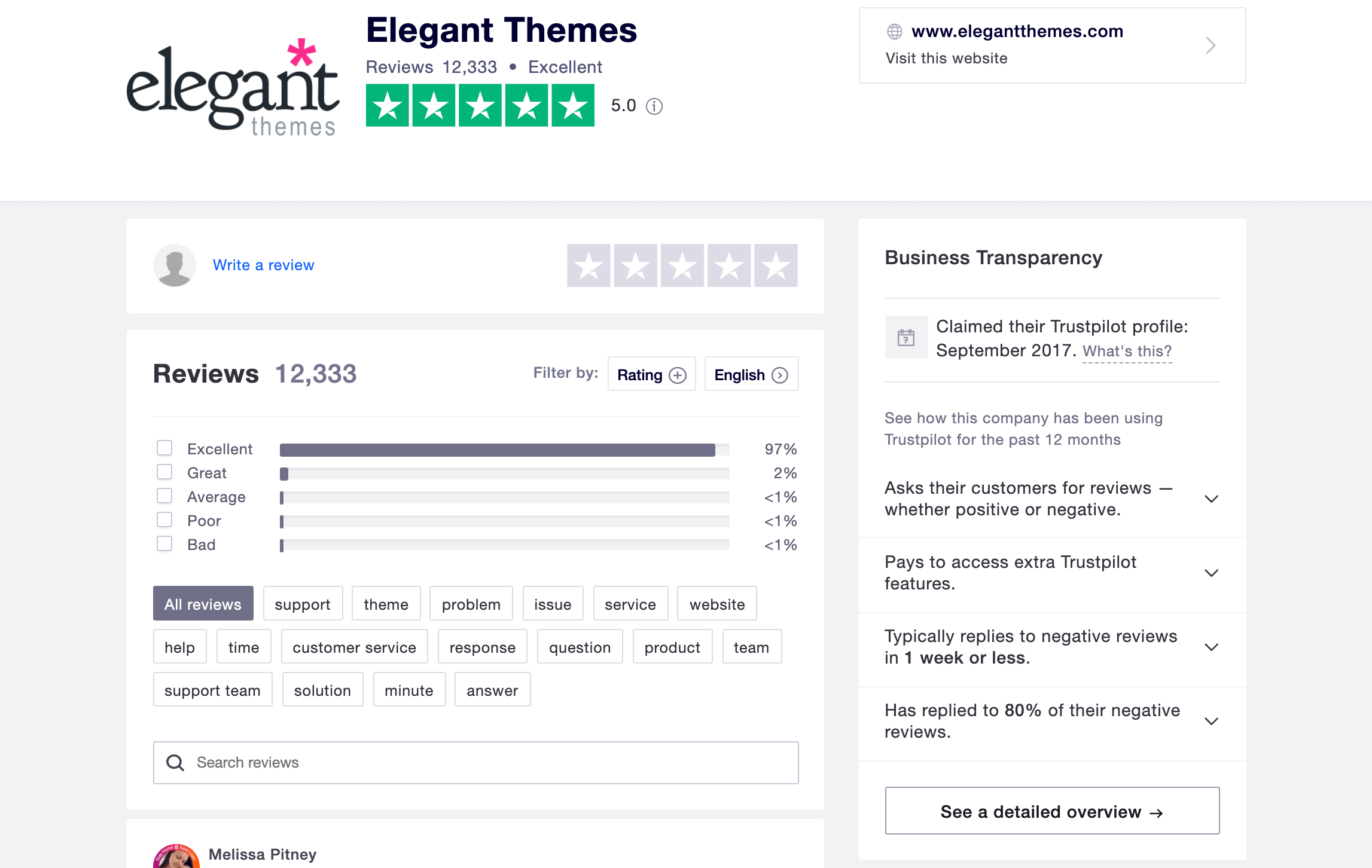 You'll also see a breakdown of the business' star ratings as well as the Business Transparency section. This is only visible if the brand has claimed its Trustpilot profile. It will tell you if the company encourages reviews, if it responds to negative feedback, and if it pays to access additional features on the platform.
If you scroll down, you can read specific reviews: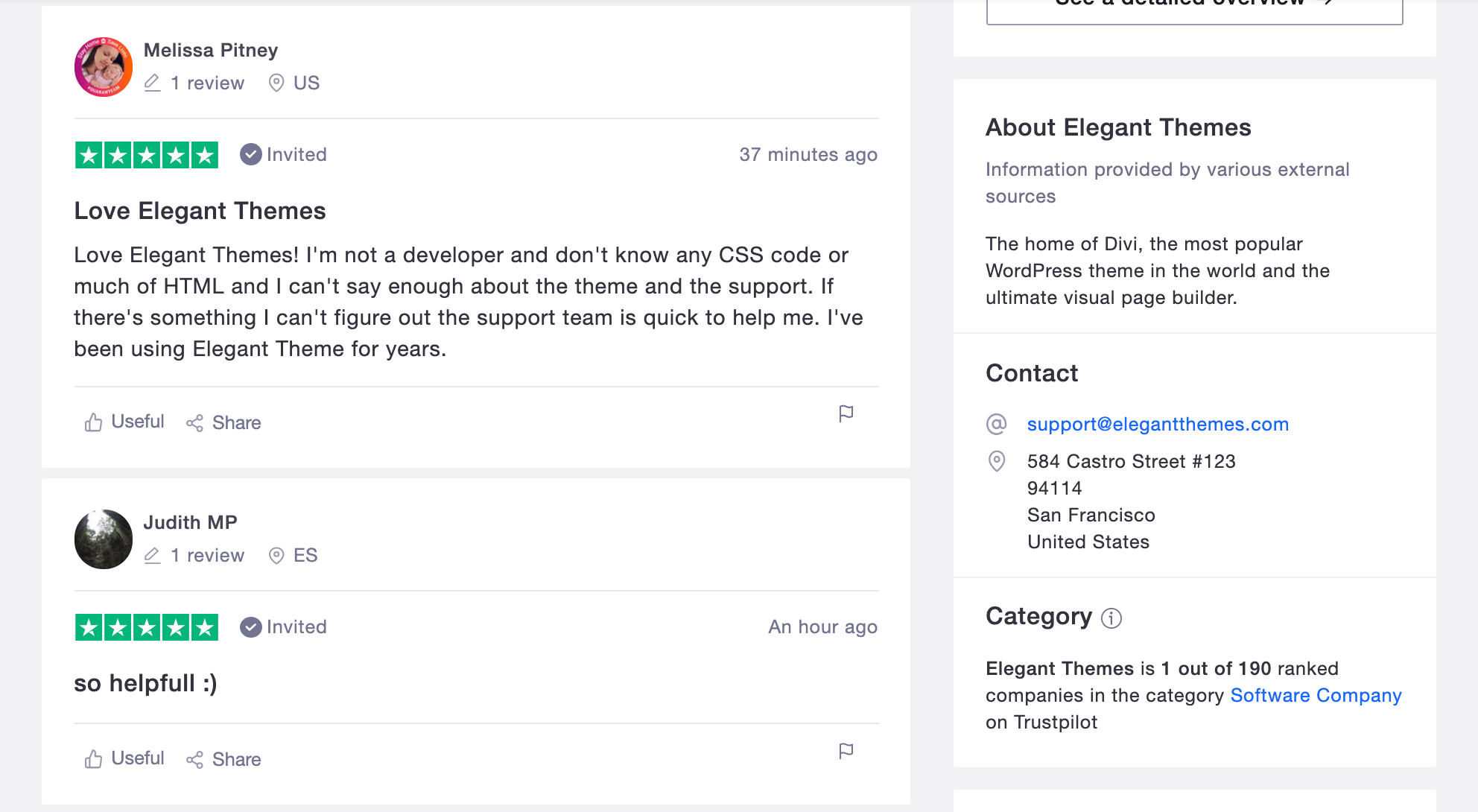 Customers who wrote in at the business' request will have an Invited label next to their name. This means the brand sent them a link to Trustpilot's review submission form after they completed their purchase.
Trustpilot is free to use, although you have to create an account to leave reviews or claim your business profile. There's also an option for brands to pay for additional features such as advanced analytics and access to marketing assets.
Can You Trust Trustpilot's Reviews?
The short answer is: "Yes". You can trust reviews on Trustpilot. With over 111 million reviews and over a decade of experience, it's a pretty legitimate platform. However, you'll
[…]
This article was written by Will Morris and originally published on Elegant Themes Blog.