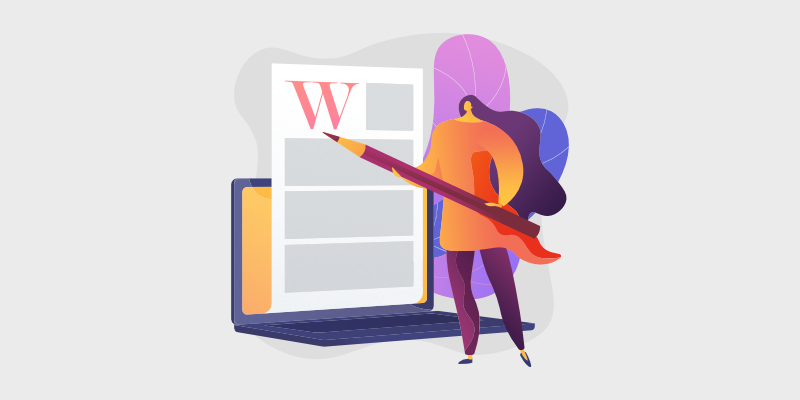 L
ooking for a list of power words to use in your writing? Look no further!
When you start a blog, you need to learn how to write persuasively. 
After all, you need to convince people to read your articles, subscribe to your email list, or purchase your product. 
Luckily, all you need to do is sprinkle a few power words throughout your writing in order to encourage action. 
In this post, we'll share a list of 350+ power words that you can use to get more clicks, email subscribers, and conversions.
What are Power Words?
Power words are descriptive words that evoke an emotional response, whether it's positive or negative, and lead the reader to take action. 
Because power words are so persuasive, using them can be a quick and easy way to boost conversions. 
For example, you could use the power word "bizarre" in a blog title to encourage people to click on and read your article. Or, you can use a power word like "hurry" to encourage shoppers to buy an item from your online store before it's out of stock.
You can use power words anywhere, including:
All bloggers, copywriters, and marketing professionals should keep a list of power words handy. That way, you can turn dull, lifeless writing into persuasive writing that encourages your audience to take your desired action, whatever it may be.  
To make it easier for you, we've compiled this huge list of power words that you can bookmark and refer back to whenever you need it. 
350+ Power Words and Phrases to Use in Your Content
There are different types of power words you can use depending on your target audience and your specific conversion goals.
We've organized this list into sections and we'll explain each type of power word as we go…
Curiosity Power Words
Curiosity words leave your audience wanting more. So much more, that they'll take your desired action to get it. 
By using curiosity, your readers won't be able to resist the urge to click on your article or open your email newsletter.
Here are some curiosity power word examples you can use:
Astonishing
Banned
Be the first
Become an insider
Behind the scenes
Bizarre
Censored
Classified
Confidential
Controversial
Covert
Crazy
Cringe-worthy
Elusive
Extraordinary
Eye-opening
Forbidden
Forgotten
Hidden
Hilarious
Hush-hush
Insane
Insider
Interesting
Invitation-only
Key
Limited
Little-known
Members-only
Myths
Odd
Off
[…]
This article was written by Allison and originally published on Blog Tyrant.