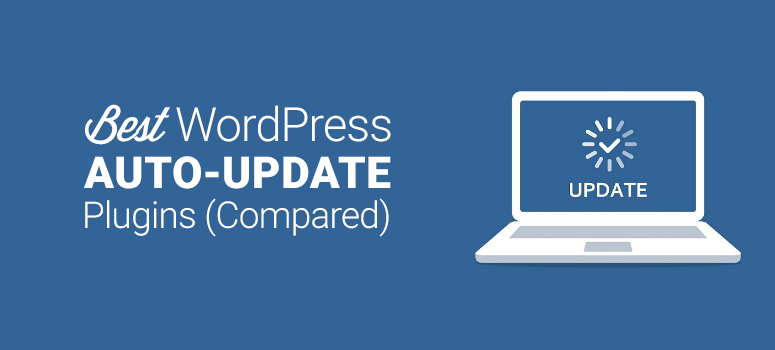 Are you looking for ways to auto-update plugins installed on your WordPress website?
Automatically updating your plugins not only keep your website secured from malicious threats but it can also make sure that you get the latest features at the earliest. More importantly, once you enabled auto-update, you don't have to worry about keeping your plugins up to date ever again.
But is it safe for your website to enable auto-updates on your plugins?
In this article, we'll explain everything you need to know about automatic WordPress plugin updates and some of the best WordPress auto-update plugins.
Why Update Your Plugins Regularly
Regularly updating your website plugins is highly recommended for a few reasons:
You'll have access to the most recent features and functionalities
Get rid of bugs and security threats
Decreases the chances of getting your site security compromised.
Generally, it's easy to update your plugins and you can do it right from your WordPress dashboard. Just go to Plugins » Installed Plugins. If there's a new version available for any of your plugin, you'll see it under the Update Available option. Click on it to see which plugins need an update.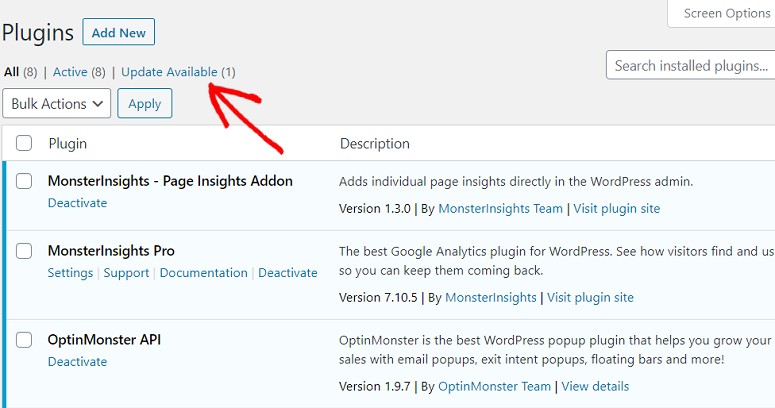 Now click on the Update Now link and your plugin will be updated.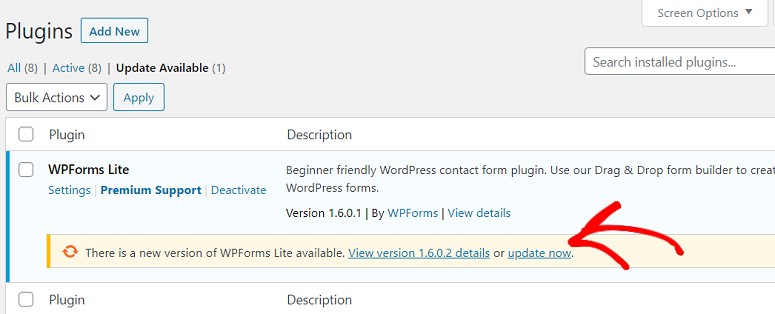 You can also use the Bulk Action option to update more plugins with a click if you have more than one plugin to be updated.
That's quite easy, right? The problem, however, is that you may not always have time to log in to your dashboard, search for plugins that need an update, hit the update button, and then wait for the process to be completed.
That's when the auto-update feature comes in.
How to Enable Auto-Update Plugin Feature
You can enable automatic updates for your plugins in 2 different ways:
By hosting your site on a platform that offers automatic plugin updates
By using an auto-update plugin that will automate the process
Let's now check out the best web hosting companies that offer automatic plugin updates. We can then move on to find out some of the best plugins that you can opt for.
Web Hosting Companies With Auto-Update Plugin Feature
Take a look at the web hosting companies that offer auto-updates for plugins.
1. SiteGround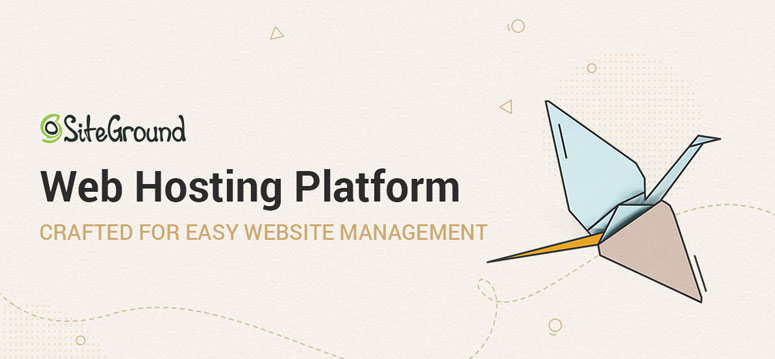 SiteGround is one of the best web hosting solutions for anyone who wants to auto-update their plugins. Once you purchase the hosting. it's easy to enable this option. Just log into your hosting account, go to Tools » WP Auto-update.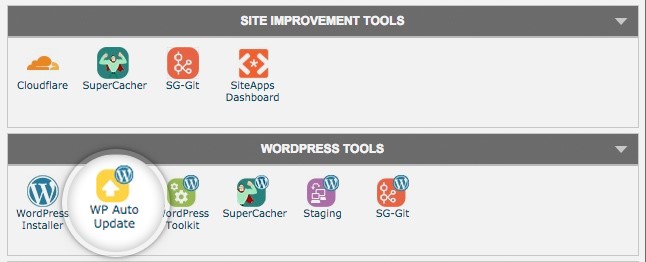 Now using the Auto-update Settings option, select whether the plugins in your installation should be updated together with the main WordPress update or not. It lets you add different update intervals for WordPress minor or major releases.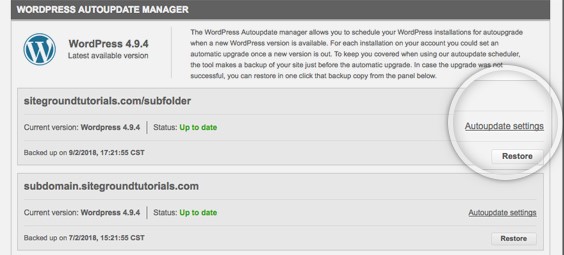 If you enable the plugin update option, SiteGround will check if your plugins are up-to-date. If not, they will automatically update them for you. By default, it will immediately update your plugin for minor releases and update them within 24 hours for major releases.
If you want to know more about their hosting services, read our review on SiteGround.
2. Liquid Web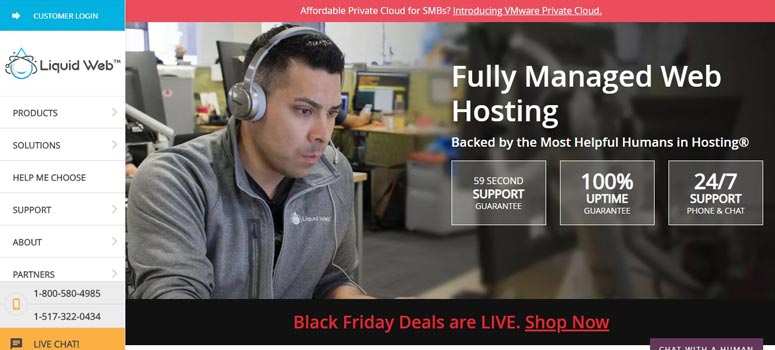 Liquid Web is another excellent web hosting solution that auto-update all the plugins installed on your website. You can avail this feature by opting for its managed WordPress hosting solution.
With this hosting plan, you can enable automatic plugin updates with a visual comparison. You'll see the auto-update plugin option on your site management home page. Just enable this option and your plugins will automatically be updated.
What makes them stand out is that they'll only push the update if the new plugin or update is compatible with your current site. If the new update is not compatible, it will let you know via email allowing you time to inspect at your leisure.
Best WordPress Auto-Update Plugins
Let's now take a look at some of the best WordPress plugins that let you enable auto-updates on your WordPress site. Before you dive in, you might also want to install one of these backup plugins on your site, so if something goes wrong, you can revert the changes easily.
1. Easy Update Manager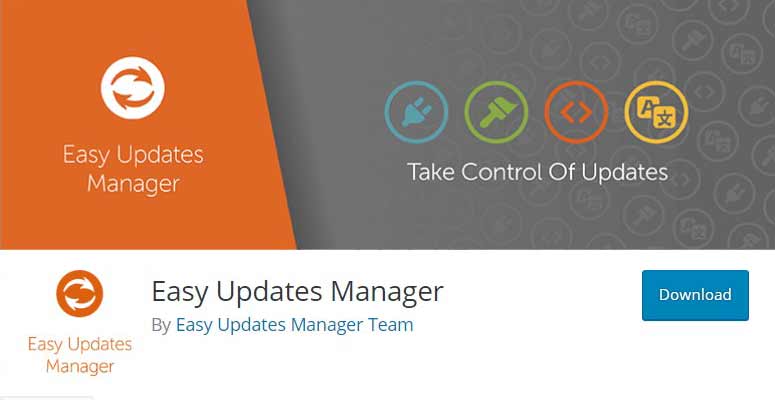 Easy Update Manager is a wonderful solution for managing your plugin updates. You can enable or disable automatic updates for all your installed plugins with just a single click.
It also lets you customize your automatic update settings. You can use this plugin for both themes and plugins. You can force updates to check that automatic updates are working fine on your site.
2.Updater

Updater is another plugin that will update WordPress core to its latest version. Alongside, it'll also update all the plugins and themes installed on your website so you don't have to worry about keeping your site up to date.
You can set update frequency, and enable email notification about new versions too. It also lets you switch back to the manual update mode if you want.
3. Companion

Companion is another brilliant plugin that you can check out. Using this plugin, you can enable or disable automatic updates for plugins, themes, WordPress core, and translation files. You can also have different settings for minor and major releases separately.
By default, the plugin will run automatically twice every day. But if you want more frequent updates, you can change the settings to every hour too. You also have the option to schedule a particular time for the plugin to run.
4. Auto Updater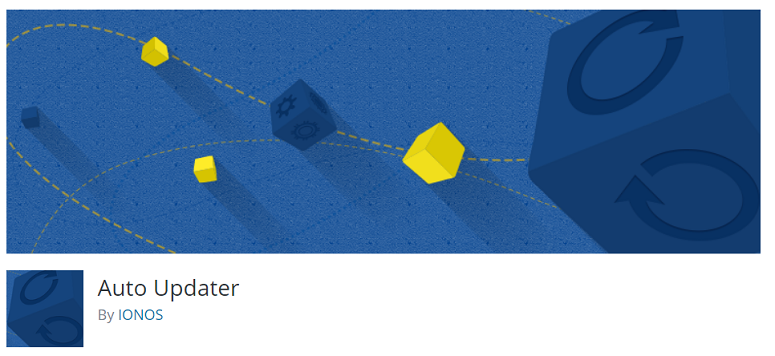 Auto Updater will keep WordPress and all the themes and plugins updated. The plugin seamlessly works in the background on its own without affecting your website performance.
You can also work on the settings if you prefer. The plugin is compatible with all modern plugins and themes. You can take a look at all the updates in its changelog.
5. Catch Updater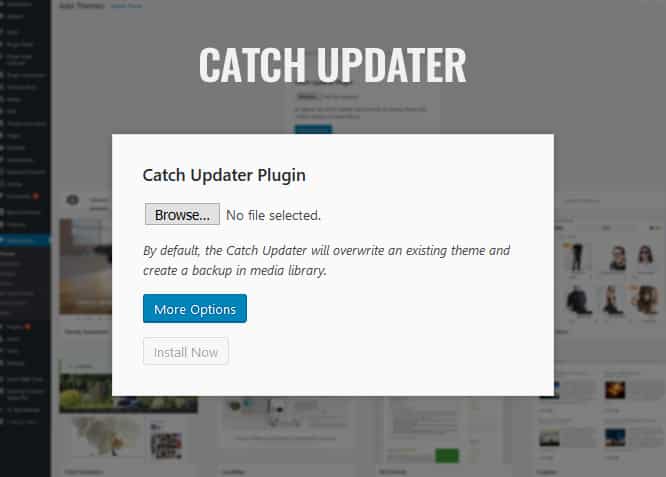 With Catch Updater, you can easily update all your premium themes and plugins right from your WordPress admin panel. The good thing about this plugin is that it lets you back up your existing theme while updating to the latest version. This saves all your data and if anything goes wrong during the updating process, you can easily restore the backed up files.
6. WP Auto Updater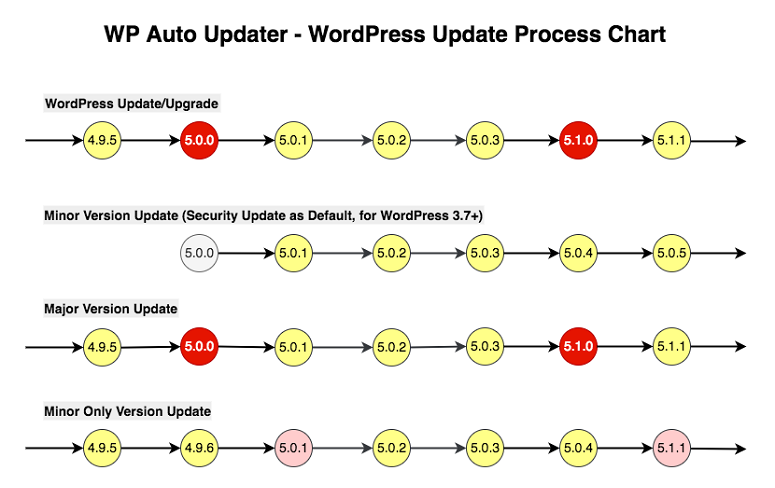 WP Auto Updater offers easy ways to automatically update WordPress core, themes, plugins and translation files on your website to its latest version. You can set up scheduled updates, and even disable the updates if you want.
Best of all, the plugin records your overall WordPress update history as well, which is helpful especially when you want to see which updates made recent changes to your site. The plugin also lets you choose from 4 different update schedules: Twice daily at an interval of 12 hours, daily, weekly, or monthly.
That's it! We hope you liked our article on the best auto-update WordPress plugins. You might also want to check out our article on the best WordPress backup plugins.
Keep reading the article at IsItWP – Free WordPress Theme Detector. The article was originally written by Editorial Team on 2020-06-01 01:40:54.

The article was hand-picked and curated for you by the Editorial Team of WP Archives.