Among the most visited places on the Internet are blogs, and understandably so. Be it for fun, learning new stuff, or sharing one's thoughts, blogs have become the go-to places when it comes to information gathering and sharing.
Seeing how much attention they draw, many started working on blogs themselves. Some are writing about their interests, others about things they are good at. From beauty, health, and cooking, all the way to techy stuff, blogs cover all types of topics and come in all kinds of different shapes and forms. However, there are downsides when it comes to blogging. Many of them!
One quick search reveals that there are hundreds of thousands of different blogs. This wouldn't be such a big deal if, as a blogger (more so as a new player in the blogging game), you didn't have to stand out and draw the attention of new readers, which is easier said than done.
The solution is great marketing. Like for every product, it matters how you present and how word reaches the masses about your blog's existence. One can hire professional blog managers who plan, organize, and implement different strategies; however, hiring them is not a cheap option.
Then again, there are software solutions that prove to be of great help! This is where we come in. We want to present you with what we believe to be the best blog management tools.
1. Blogely
With blogging, it's like with all other things; the more you do it, the better you get. However, it's hard to create quality content that will be popular with the masses as well as rank high in online searches and make sure that the process doesn't take too much time.
This is where Blogely shows its strength. It is a cross-platform tool made so that the user can speed up the process of making high-quality content and publish it effortlessly on WordPress. Blogely also quickly optimizes written content for SEO, which helps increase traffic to your blog.
The great thing about this tool is that you never have to use another app for any blog-related tasks; everything is within Blogely, which also has an AI writing assistant that helps make writing faster and clearer.
One great feature is that on Blogely's content marketplace, there are systems in place which scan for plagiarized content.
2. Plutio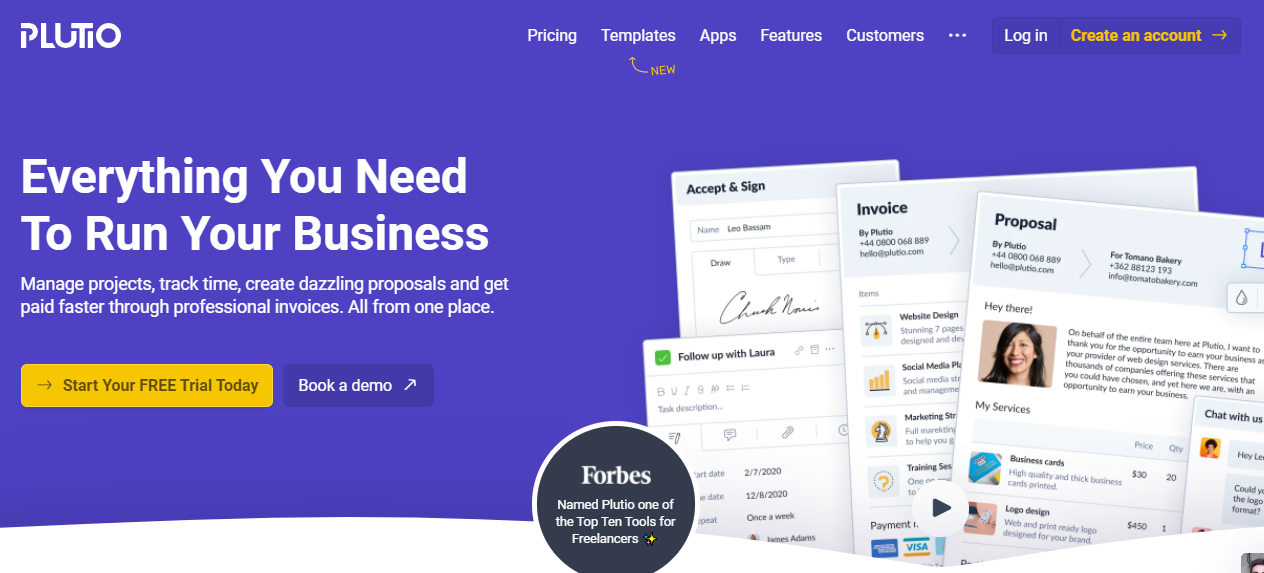 If you are a freelance blogger, you know that there are two options at your disposal: you either buy professional software that comes at a price or use free individual tools but do the organization of their use yourself.
With that said, let me introduce you to Plutio! While not completely free, it does have a free trial and is a platform that brings all the necessary tools in one place. The platform is intuitive, highly customizable, and allows the user to work from one centralized spot.
One of its great
[…]
This article was written by Editorial Staff and originally published on WP Pluginsify.