Do you need to quickly set up a relatively simple call center for your remote team, or are you may be looking to improve customer service by making it more user-friendly, personalized, well equipped? There's a call center solution (or two) tailored to your specific requirements, whatever the case may be.
It's a challenge to figure out which one works best without testing all of them. This article will briefly introduce you to some of the call center software according to users and their own experience with the software in question.
1. Zendesk
Zendesk is a customer service platform. It provides a robust, integrated speech system that meets all of the essential requirements of modern call center teams. Through integrations and apps, it offers a variety of ready-to-use customization choices. It's a modern system designed to fit virtually any business due to its high customization abilities.
One of the main reasons for its popularity is its superior ticketing system and its native integration with your CRM and hundreds of other apps that allow you to expand its capabilities even further. But if you don't want to mess about with a system too much, you'll be glad to hear that it works superbly straight out of the box as well. It truly is one of the best solutions on the market as it allows for easy communication both with the customers and among you and your team.
Moreover, Zendesk's superior ticketing system and automation, such as macros, triggers, ticket routing, and automated replies, are also popular among teams. When support, sales, marketing, and product teams want to exchange knowledge and collaborate on customer concerns, they opt for Zendesk.
2. Freshworks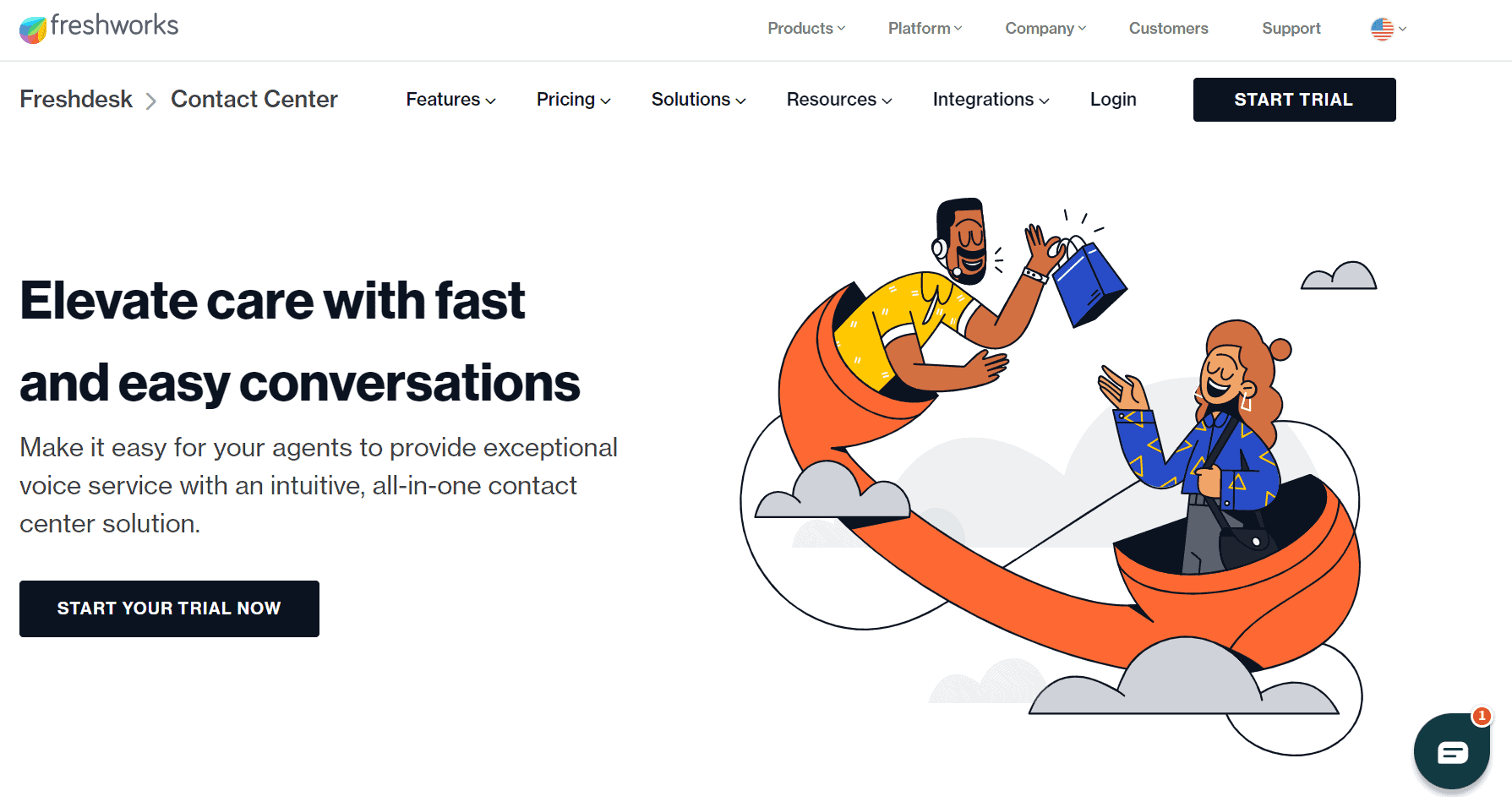 Freshworks is a super simple cloud-based, all-in-one call center software that will delight many business owners. There is only one dashboard, and everything is controlled directly through it – even phone calls can be made with a single click.
This software is probably best suited for small or medium-sized businesses because it doesn't require hardware. However, it still offers a lot of functions, including call masking, routing, recording/monitoring, forwarding, and conferencing calling. You can use this system globally; however, local numbers must be purchased through Freshworks' management inventory.
Overall, it's a decent platform for integrating calls, and the fact that it's web-based makes it both accessible and economical. The basic plan is free to use for an infinite number of agents, with call charges being the only fee. There are subscription versions available, with more advanced features such as call routing beyond business hours and metrics and monitoring and even omnichannel routing, available in the more expensive choices.
So, if you're looking for something your small business can afford that won't turn ut to be an overly-complicated mess, Freshworks has our recommendation.
3. Five9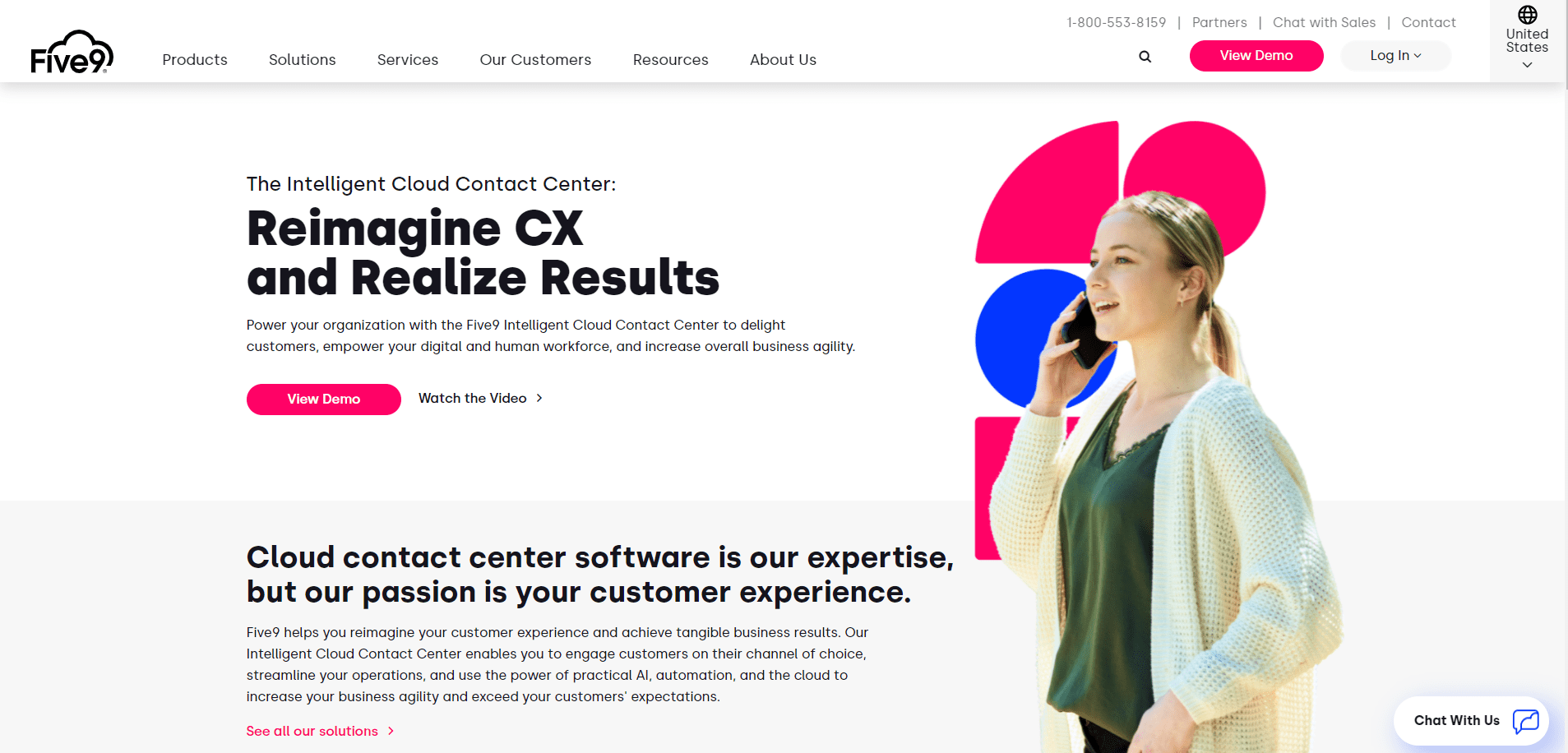 Five9 is an all-in-one call center system that combines customer service and sales administration into a single dashboard. It incorporates an intelligent AI to maximize team efficiency, in addition to all the standard features you'd expect.
It means that if there is an increase in inbound calls, outbound call agents will be diverted to help with the heavier workload and thus avert a crisis. This works both ways and includes many other settings and features to increase overall efficiency.
Five9 has another benefit and its integrations. This software integrates with several major CRM software platforms, including Salesforce, Zendesk, and Oracle, to name a few. Five9 is also a cloud-based service, making it simple to use without telecommunications equipment. Pricing is tailored according to necessity, and it may be used for anything from a tiny business to a large corporation.
4. Channels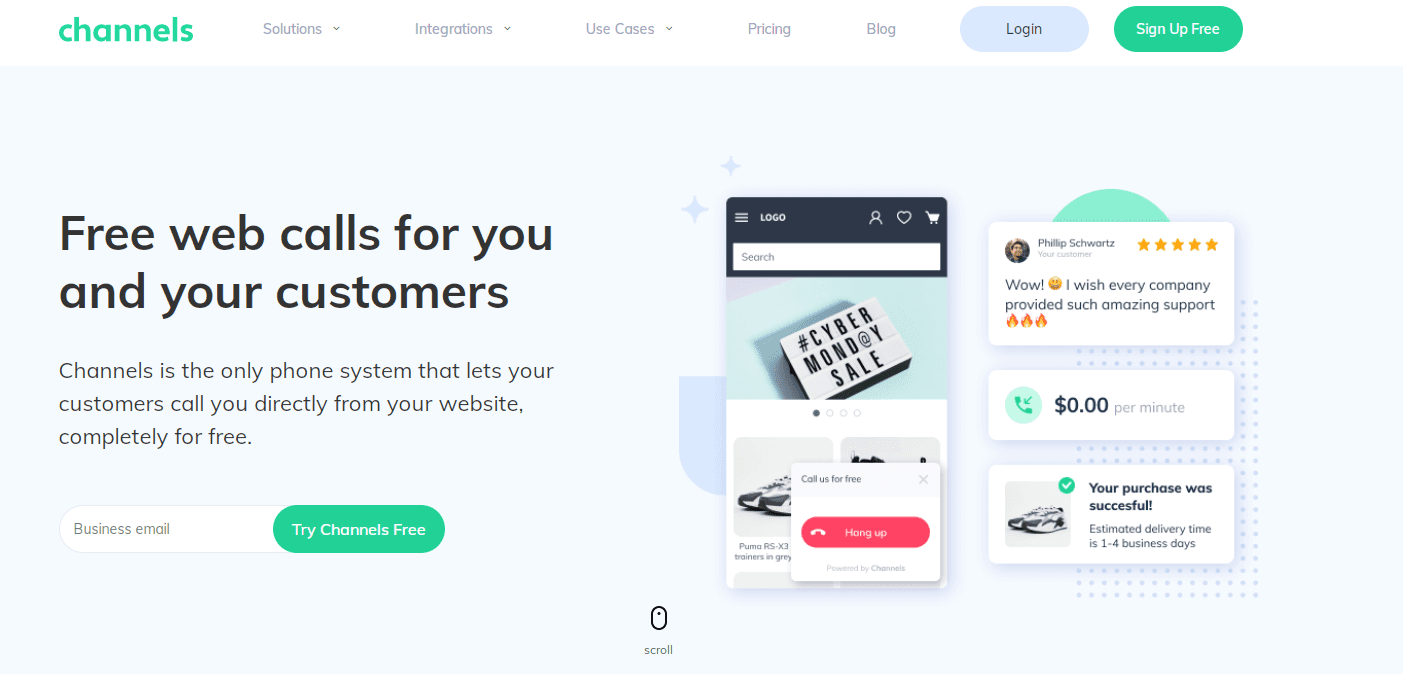 Channels, formerly CrazyCall, is a cloud-based service set up and used via an app. You can use an automatic dialer or a click-to-call browser plugin to make phone calls. One of the most distinctive features of Channels is that it allows you to route outgoing calls through local phone lines.
Call recording is offered as a standard to help you track agent performance, and reporting enables you to organize and analyze calls and manage success rates. This technique has been proven to have a chance of improving sales call response rates.
Rather than providing general customer/client service, Channels focuses on being a sales-calling platform and excelling at it, particularly enhancing conversions and increasing ROI. IVR, free incoming calls, 30 days of call recording, e-commerce integration, and live chat integration are all included in most pricing plans.
5. Atos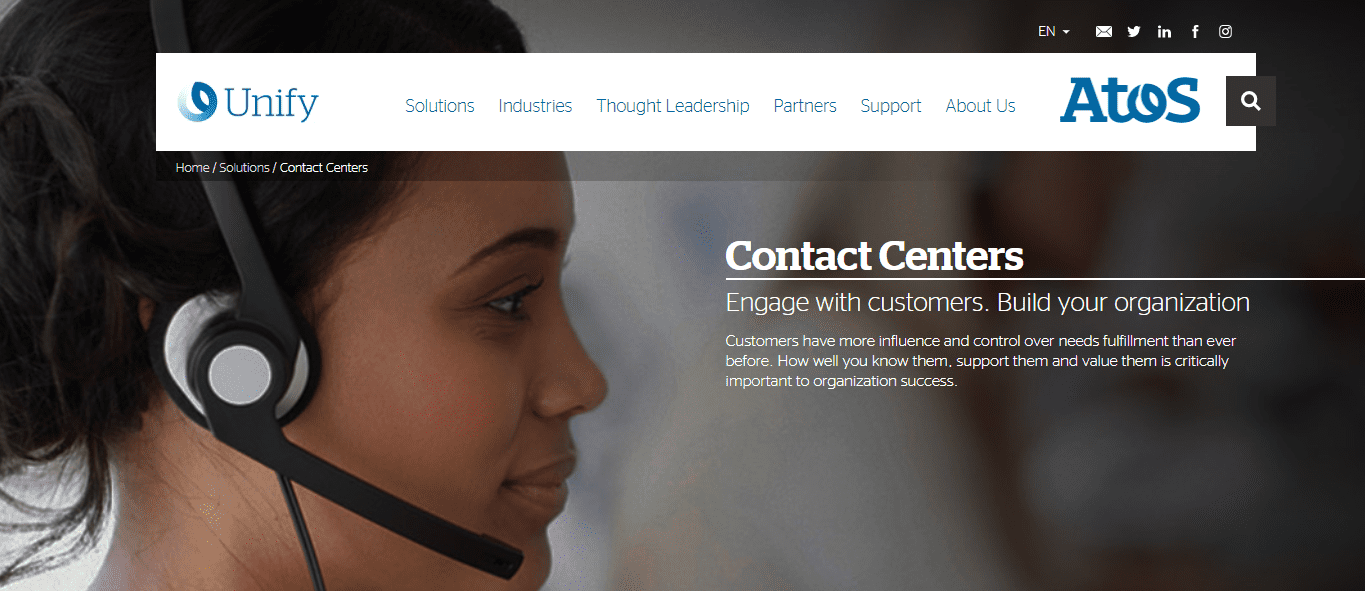 An on-premise or hosted cloud solution and an on-demand cloud center are the two main Atos selling points. Companies will benefit from the on-demand option, which allows them to avoid keeping a system idle and not working when needed.
They provide two versions of their on-premise solution. Agile is built for a single site with up to 100 agents on the job at any given time. The Enterprise plan supports up to 1500 working agents per system and 7500 agents per cluster and can be single-site or multi-site.
Enterprise comes with a lot more features when compared to its cheaper counterpart, some of which are configurable interactive voice response, chatbots, and a variety of different speech platforms. One drawback of the tool is the lack of pricing and sizing packages, but it is an outstanding service.
In addition, being such a comprehensive solution, Atos is constantly adding new features, and it's showing no signs of stopping in the near future. This tool can grow together with your team, but we reckon that the vast array of features comes with a price tag to match.
Final Thoughts
Call centers are pretty much a must for any business nowadays. Customers want to talk to a real person whenever they encounter a problem or need any help – very few people will contact a company these days if they offer only a help desk and a FAQ.
In addition, the absence of on-site agents makes any business seem less trustworthy, so make sure to add a call center to better customer service as soon as you can.
Latest posts by Ivana Banić (see all)
Where Should We Send
Your WordPress Deals & Discounts?
Subscribe to Our Newsletter and Get Your First Deal Delivered Instant to Your Email Inbox.
Thank you for subscribing.
Something went wrong.
Keep reading the article at WP Newsify. The article was originally written by Ivana Banić on 2022-01-16 06:43:19.

The article was hand-picked and curated for you by the Editorial Team of WP Archives.