The focus of today's article is to introduce you, readers, to the most reliable software solutions that are focused on the needs of strategic planning of a company.
The acronym EPM is known as enterprise performance management software. It does, however, represent precisely created digital tools for gathering and managing metrics related to its financial performance. But also business planning processes.
This way, we will introduce you to the best software on the market. And hopefully, help you with detailed financial forecasting, eCommerce reporting processes, or the implementation of targeted strategies.
What Are the Benefits of Using EPM Software?
This software refers to processes designed to assist in planning, forecasting, or creating a budget. EPM software is mainly used by CFOs or finance departments, while other sales, marketing, or IT sectors also benefit from these tools.
These are digital tools, and their primary function is to help analyze, understand and report on your methodologies in the company. They can also be used as a space for the cooperation of several departments to exchange information, which has the long-term goal of moving the entire company towards the same purpose.
To choose the best software for your business, you need to pay attention to several things. The selected tool can monitor performance and analysis, strategic planning, and watch the report's automation and integrity level.
Now that you've got the basics down, you can start looking for the best EPM solution for you, and we've listed a few options for you below.
Oracle EPM Cloud

Oracle EPM Cloud offers the opportunity to gain agility and insight into all the necessary information to improve the work of the business.
The software works on the cloud principle for:
account reconciliation,
data management,
performance reporting,
planning,
financial consolidation,
cloud for profitability management,
and tax reporting
Some advantages of using this software include using artificial intelligence to gain intelligent insights into the data. Furthermore, it offers help in creating global reporting standards and comes with many built-in features related to cash flows, calculations, etc.
Oracle EPM Cloud is available in a 30-day trial, while payable packages range from $250 to $500 per month.
Workday Adaptive Planning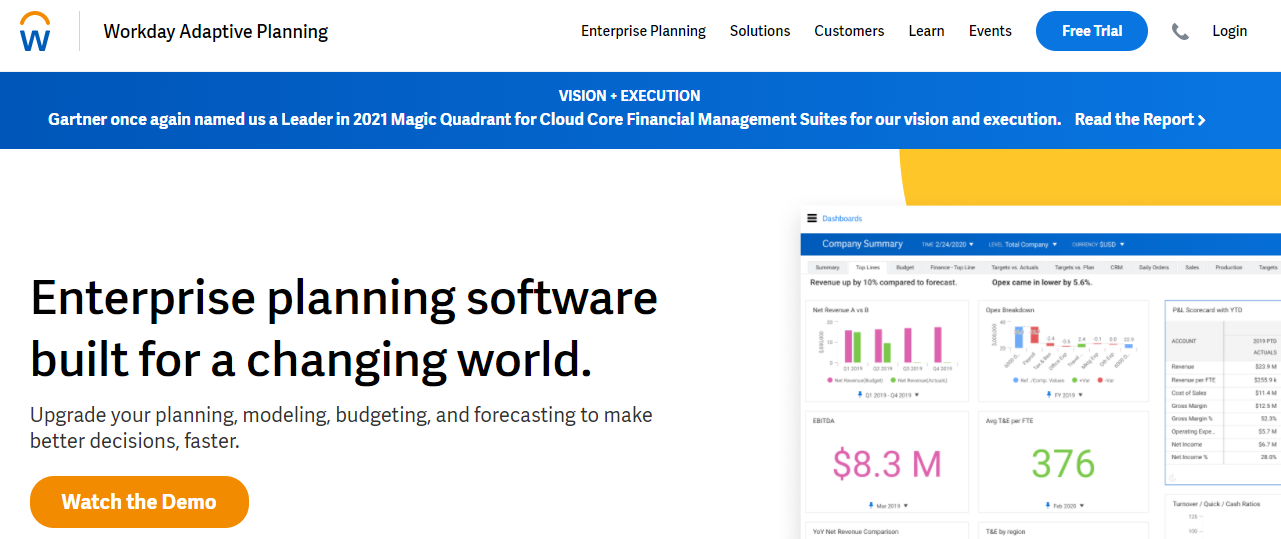 One of the most flexible EPM solutions, Workday Adaptive Planning, offers a powerful dashboard where you can make changes directly
[…]
This article was written by Selma Jazic and originally published on WP Pluginsify.