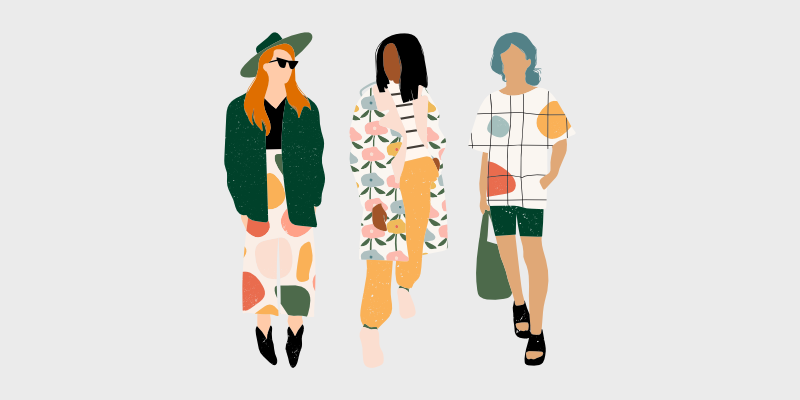 A
re you looking for fashion blog examples that are ahead of the game? In this post, we'll share some of the best fashion blogs around that you can use for inspiration.
Anyone can start a blog, but the tricky part is keeping it afloat. And when you run a fashion blog, you're already in an industry full of fierce competition.
You need to figure out how to attract your target audience, bring them to your website, and engage with your content so they're eager to return for more. By looking at examples of fashion blogs you admire, you can learn a lot about what they're doing right and what mistakes they're avoiding.
In this post, we'll share some of the best examples of fashion blogs currently up and running so you can gain inspiration. Let's get started.
Why Start a Fashion Blog?
If you want to build a name for yourself in the industry, creating a fashion blog is a great way to start. It can open the door to new opportunities that you otherwise might never have access to.
Launching an insightful, helpful fashion blog will allow you to drive traffic to your website and build your audience of loyal readers. With so much content already out there, there's definitely a lot of competition. But you can cut through the noise if you provide valuable information.
Starting a blog around fashion can also help you build networking connections with other fashion experts and bloggers. You can learn a lot from those already well-versed in the industry and perhaps even start partnerships down the road.
Many bloggers also monetize their blogs so they can earn passive income from their content. And because fashion is a billion-dollar industry, this is totally possible for the field.
But, before you begin, you might want to get inspiration from fashion bloggers that are already successful. This can help get ideas for different types of fashion blogs, what to write about, how to design your blog, and much more.
So, let's move on to the best fashion blog examples.
The Best Fashion Blog Examples for Inspiration
If you need a creative boost for your fashion blog, here are 10 examples to help you find that spark.
1. Sincerely Jules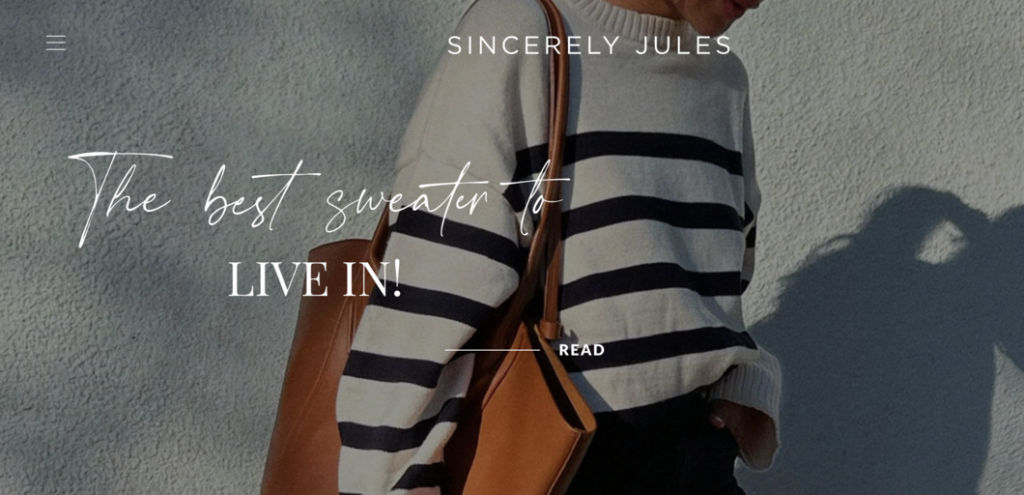 Sincerely Jules is a well-known fashion and lifestyle blog run by Julie Sarinana. She has a degree from the Fashion Institute of Design and Merchandising and shares her fashion tips and advice through her blog content.
Sarinana's blog also comes with information about her travels, her favorite beauty and skincare products, collaborations with brands, launches, and more.
You can shop Sarinana's specific looks as she links to all her fashion pieces. Her Instagram posts are a major part of her website as she uses a large feed to show visitors her outfits, jewelry, and accessories.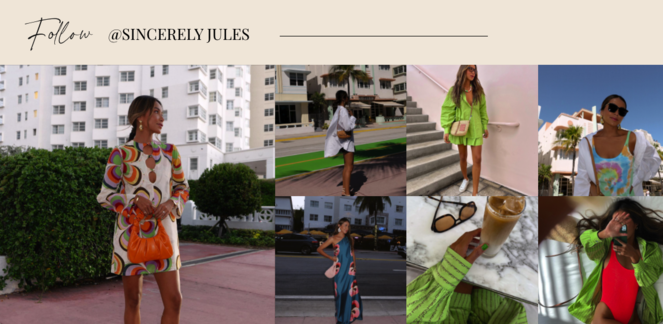 To embed social media posts onto your own website, you can use a tool like Smash Balloon.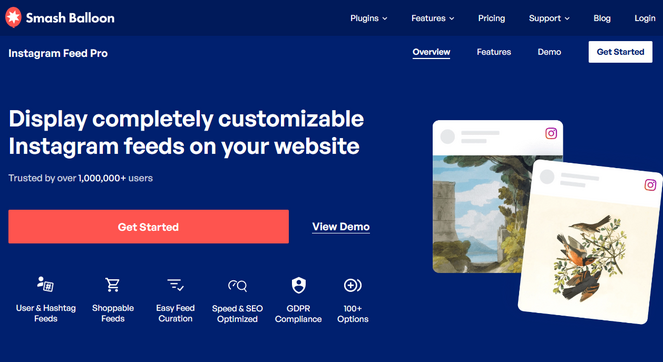 One of Smash Balloon's plugins is Instagram Feed Pro which allows you to easily display beautiful Instagram feeds on your blog. This encourages users to check out your social media and follow you on your accounts to grow your audience.
With Smash Balloon, you can display as many feeds as you'd like on as many web pages as you'd like. You can also customize them to your liking so they match your branding and fit your WordPress theme.
2. The Blonde Salad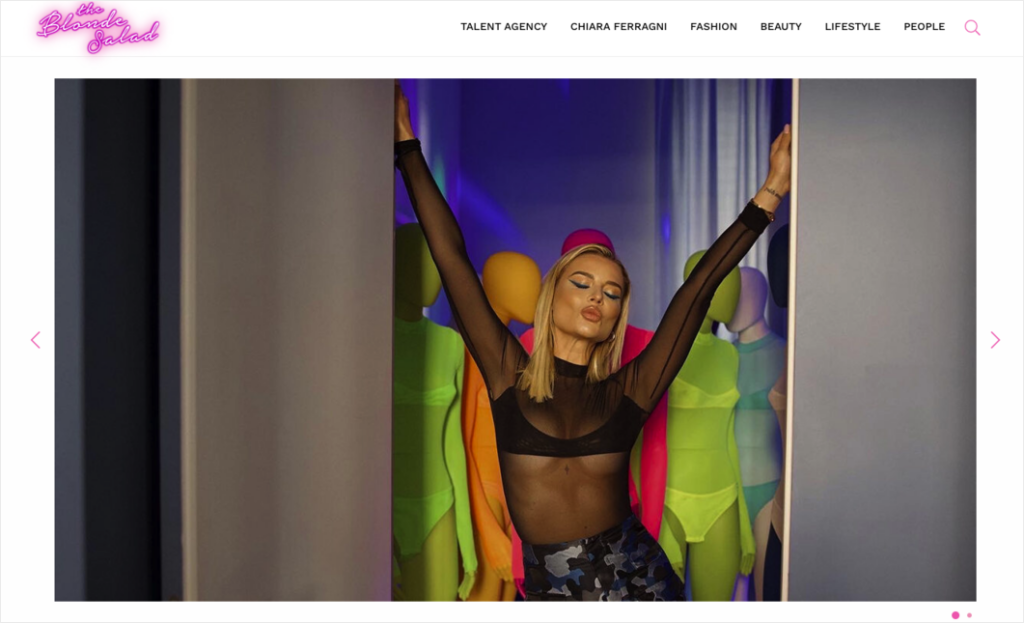 The Blonde Salad is a super popular fashion blog run by Chiara Ferragni, an Italian blogger and entrepreneur. By 2016, Ferragni turned her blog into a full-fledged e-commerce website that now sells products.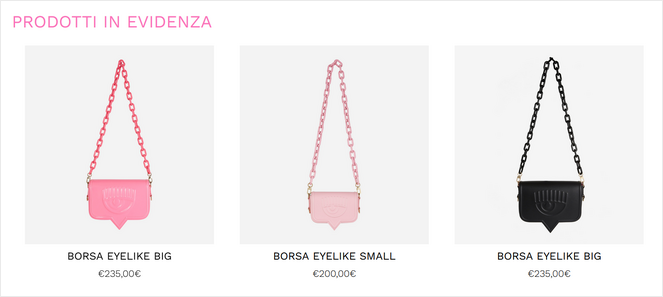 If you want to sell your own products on your fashion blog, you can set it up by following this guide on how to create an online store.
Alongside fashion, The Blonde Salad also includes topics about lifestyle, beauty, and people. So if you're into more than just fashion and want to explore more around it, this blog is a great example to follow.
Some of the headlines included in The Blonde Salad fashion blog include:
The Perfect Lingerie for New Year's Eve
The Unsuspected It-Bags To Buy This Winter
The Most Glam Accessories To Give For This Christmas
3. Wendy's Lookbook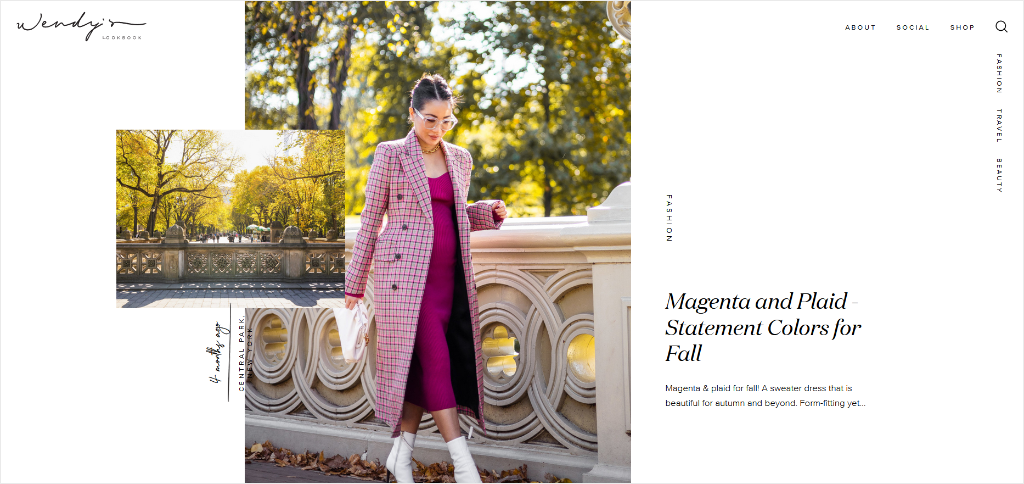 Wendy's Lookbook is another popular fashion blog run by Wendy Nguyen. She uses her website mainly to showcase her fashionable looks in the streets of New York City.
Wendy's Lookbook revolves around the styles of business professionals and classy city girls. Her blog is filled with fashion-forward tips to encourage others to dress their best and take inspiration from her ensembles.
From shoes to purses to coats, this fashion blog covers all the essential pieces of an outfit and how to style them. Most recently, it also published fashion-related content around maternity wear.
Aside from the advice and looks, Wendy's Lookbook also provides an aesthetically pleasing way to enjoy fashion. Her blog uses high-quality photos showcasing her wardrobe while strutting through the city.
4. We Wore What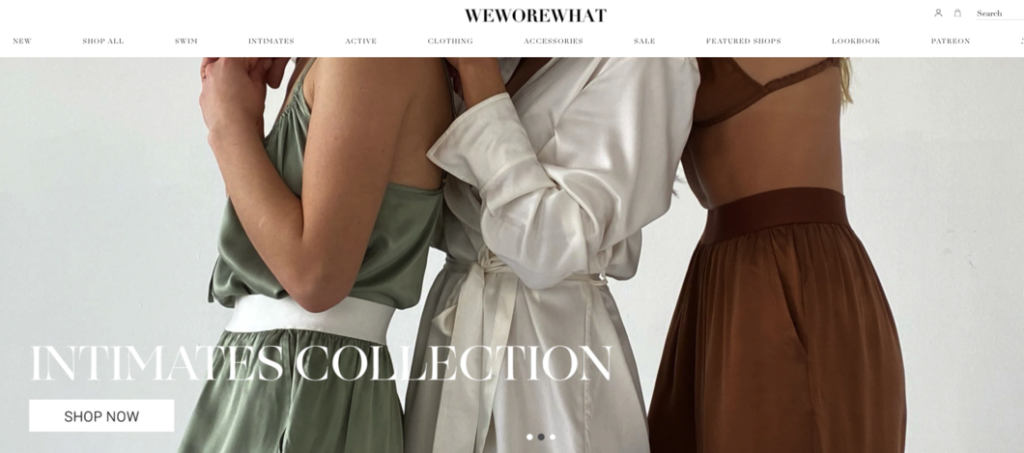 Danielle Bernstein's blog, We Wore What, centers around street fashion, especially in New York. It's now also become a popular and successful online store selling women's activewear, clothing, accessories, intimates, and more.
We Wore What is versatile as it offers fashion advice and tells you where to shop for the looks. You can choose from higher-end brands or shop its budget-friendly options if you're not looking to splurge.
Some of the headlines included in We Wore What's blog include:
Shop My Outfits This Week
Cute Tops Under $130
What to Wear to Your Holiday Party
How to Style Jumpsuits
We Wore What also includes a lifestyle blog that dives into topics surrounding gift guides, sales worth spending on, date ideas, shopping hauls, and much more.
5. Inthefrow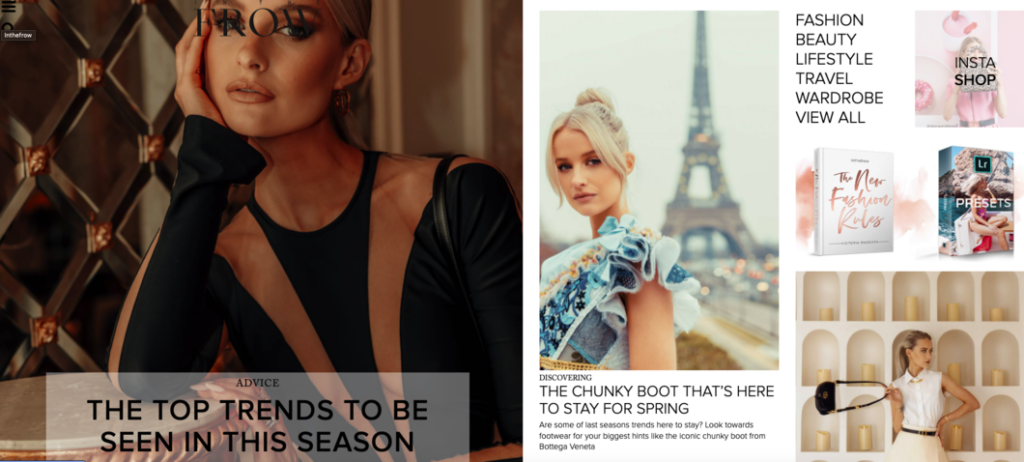 Inthefrow is run by fashion blogger and beauty creator Victoria Magrath. Her website is a mix of stunning photography and insightful blog posts about the fashion industry.
Along with posting her stylish outfits, Victoria also links to each article of clothing and even the perfumes she wears so you can buy anything you see on her site. This is an easy way for beginners to dip into fashion and get more comfortable starting their fashion journeys.
Plus, promoting fashion brands to your readers is a great way to make passive income through affiliate marketing.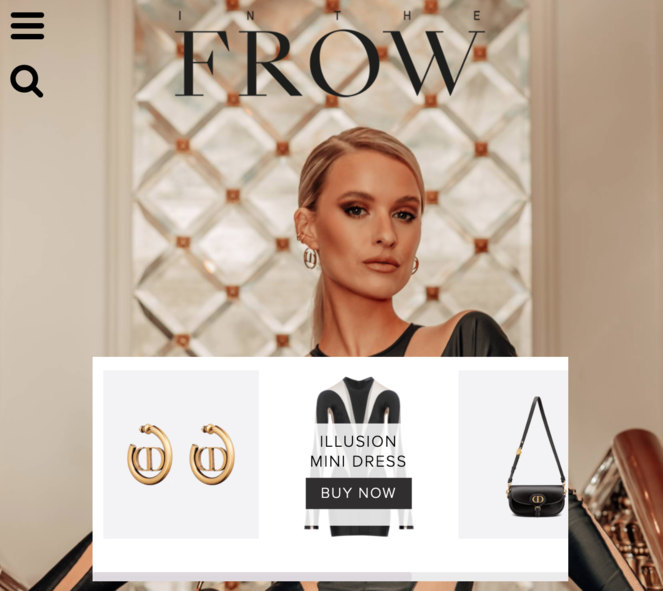 Along with fashion, Inthefrow also covers topics on beauty, lifestyle, and travel for readers that want to venture into different areas.
Inthefrow's blog features in-depth posts with titles like:
The Top Trends to be Seen in This Season
A Must Have Dupe for Those Sell Out Sparkly Boots
4 Ways to Style Your Favorite Florals for Cold Weather
6. Liv Judd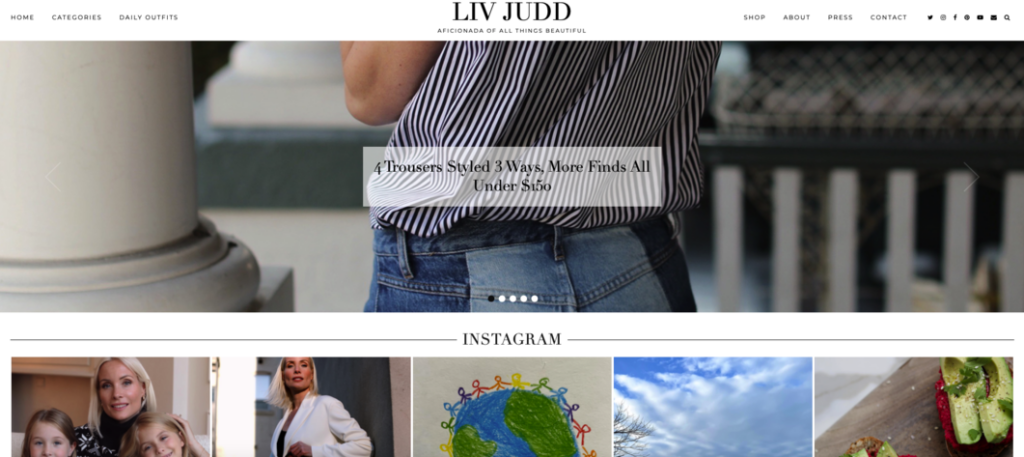 Liv Judd's self-titled blog revolves around beauty, lifestyle, fashion, and how to add the essential items to your wardrobe. Her website is easy to navigate through and her Instagram is instantly visible on the homepage so you can begin sifting through her looks.
Whether you're new to the fashion world or it's been a love of yours for a long time, this blog is suitable for all types of audiences. It introduces you to affordable fashion pieces, styling tips, travel outfit ideas, and so much more.
Liv makes it super easy to shop looks from her Instagram and TikTok and even find dupes for the more expensive items.
Everything in her lookbook is listed on one clean page so you can find exactly what you're looking for: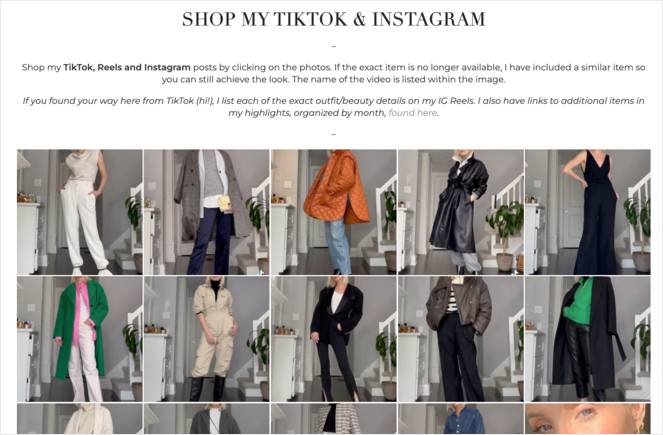 7. Atlantic-Pacific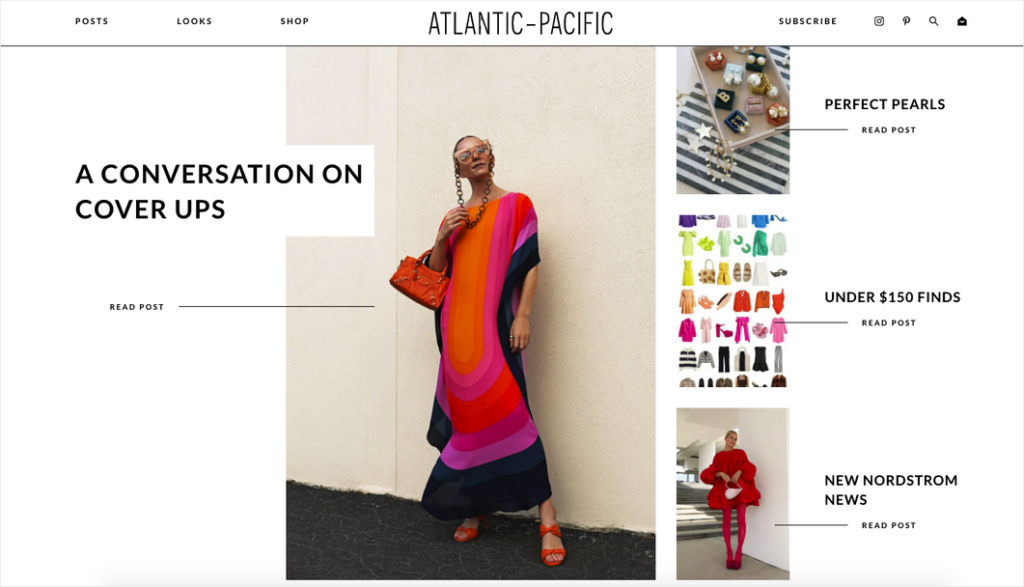 Atlantic-Pacific is a personal style blog run by Blair Eadie who started the blog as a passion project. More than 10 years later, it's become a highly popular fashion blog that she describes as "east coast meets west coast."
On Atlantic Pacific, you'll find a wide range of topics like affordable finds, adding pops of color to your wardrobe, and spring date night looks.
Eadie's blog uses stunning photography and street shots to show off her colorful wardrobe full of pinks, greens, and yellows. The headlines of the blog posts get straight to the point so you know exactly what you're getting into when you click through.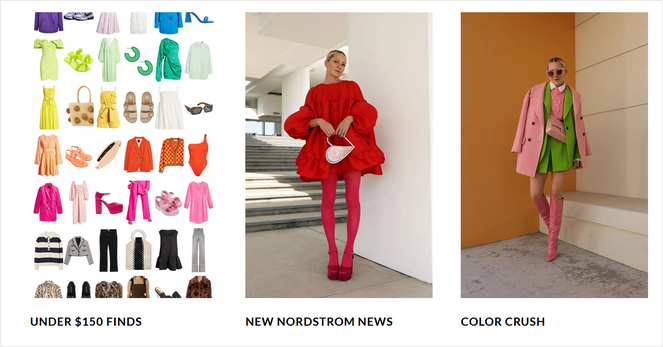 If you're interested in creating a fashion blog, it's important to test a variety of elements and see what your audience responds to. Eadie's fashion sense is known for being bold and bright, which is what her readers expect to see. The more you establish your sense of style, the easier it'll be to engage your readers.
8. My Fash Diary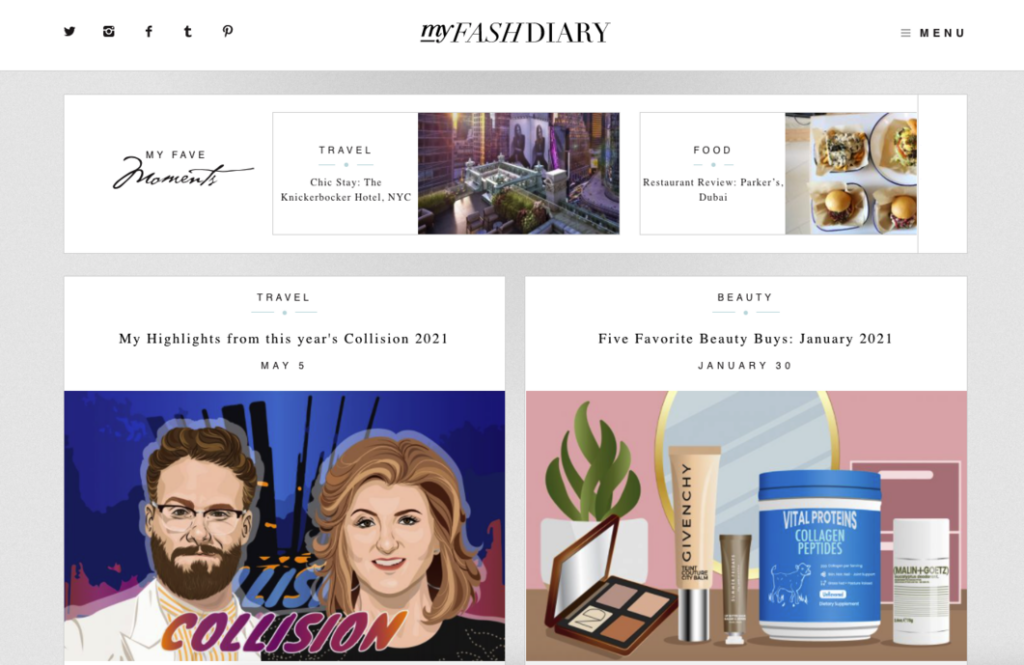 My Fash Diary is a style and fashion diary run by Tala Samman. Alongside fashion, she also blogs about topics under the umbrella of beauty, travel, and food so there are a lot of different flavors to choose from.
My Fash Diary gets straight to the point and leads you to marketplaces and e-commerce stores where you can purchase displayed items. It uses vivid imagery and clear product pictures to show visitors different looks.
This blog comes with styling tips, interviews with designers in the fashion industry, exclusive looks at collections, and more.
Some of the titles you can find on My Fash Diary include:
Exclusive Interview with Shoe Designer Brian Atwood
How to Wear Leather in the Summer
My Farfetch Summer Style Guide
The blog's sidebar also includes an email signup form so that users can easily subscribe to the newsletter.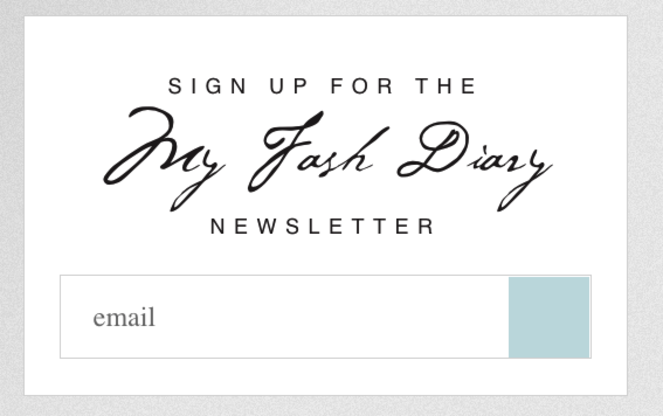 It's important to build an email list once you start a blog so you can keep in touch with visitors and send them relevant offers and content.
To do this, you need to create your own email signup form, and the easiest way is with WPForms.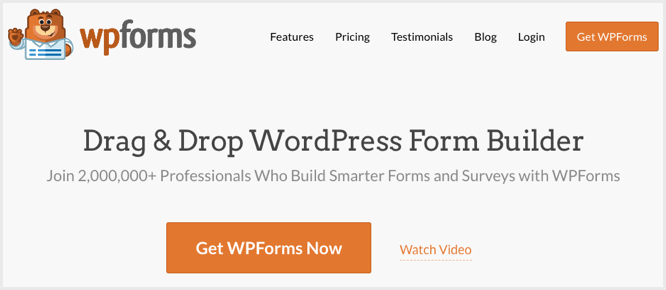 WPForms is the best form builder plugin for WordPress. It's beginner-friendly and creating a signup form to collect email addresses only takes a few short minutes.
WPForms has a drag-and-drop builder so you can easily customize your forms to match your branding and fit your website. It also comes with premade templates, multi-page forms, smart conditional logic, spam protection, and much more.
9. Glamazon Diaries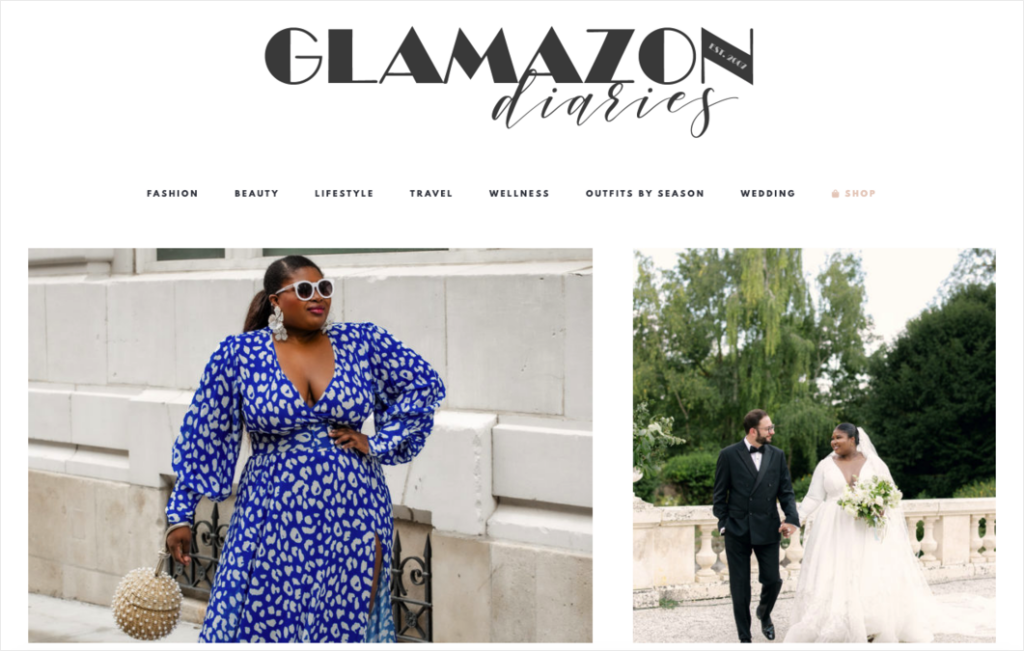 Glamazon Diaries is a well-known fashion, travel, beauty, and lifestyle blog run by Makeda, a Brooklyn-based blogger. As a body-positive blogger, Makeda uses her blog to show her audience of all shapes and sizes how to dress affordably.
Glamazon Diaries covers the latest fashion trends, must-have outfits, what celebrities are wearing, and much more. You can browse through daily looks or read the latest tips on how to style a denim skirt, for example.
On this blog, you'll find headlines like:
What to Wear to Thanksgiving Dinner
Winter White Tulle for the Casual Bride
100 Sweater Dresses for Every Fall Mood
It's easy to keep scrolling through Glamazon Diaries thanks to its vibrant photography and attention-grabbing titles. Fashion enthusiasts on any budget can take something away from this blog and perhaps even come out with a new purchase.
10. Mia Mia Mine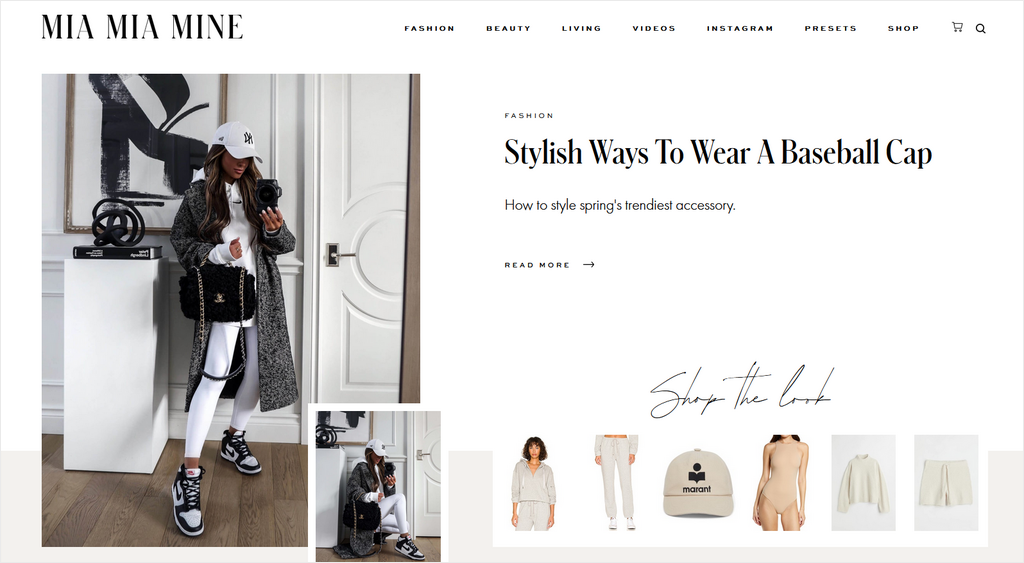 Mia Mia Mine is run by Maria, a stock analyst turned fashion blogger. Maria started the blog as a creative outlet, but it quickly became a full-time career. Now, it's used to inspire those who love fashion and want to dive into it more seriously.
In this blog, Maria shares her tips to become more fashion-forward and style your wardrobe for any season. You can also shop the different looks to recreate outfits shown in her blog posts.
Alongside written blog posts, Maria also links directly to her YouTube channel where she shares more in-depth information in video format.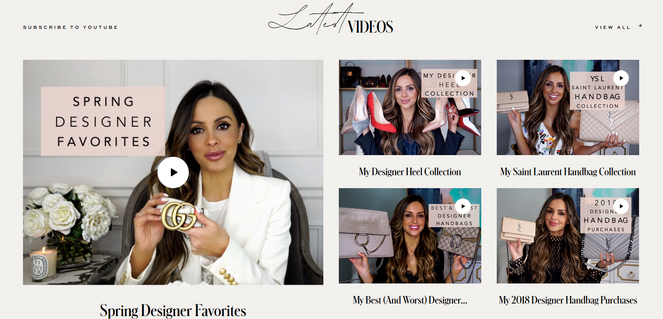 Using different mediums, such as videos, in a blog will keep readers' attention and help them feel more connected to a fashion brand.
Want to add a feature like this to your blog? Check out our tutorial on how to embed a YouTube playlist in WordPress.
Maria's blog also has a beautiful, sleek design overall. If you're wondering how you can create a design like this one, or any of the other blogs on this list, there's an easy solution.
We recommend using SeedProd, the best website and theme builder for WordPress.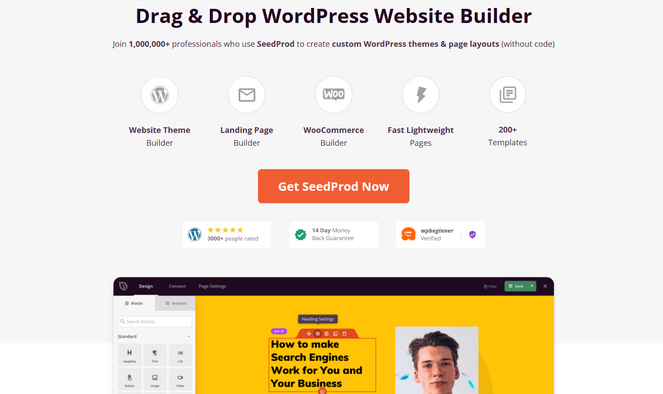 With SeedProd, you can easily create custom themes and layouts for your fashion blog, no need to hire a developer or edit any code. It comes with 200+ beautiful, pre-made templates and themes to get you started.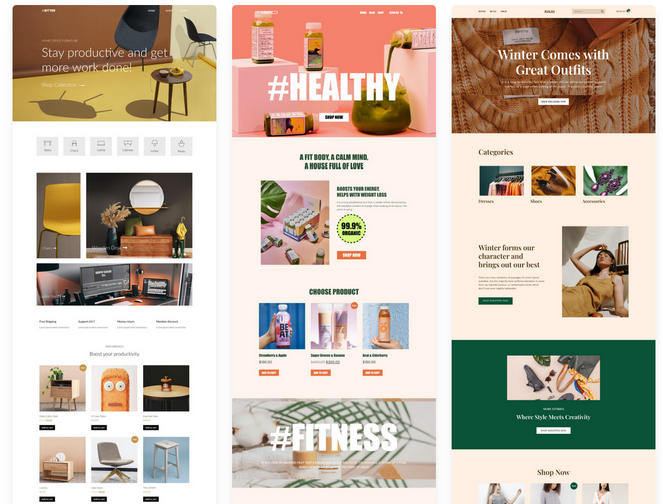 Using the drag-and-drop builder you can customize the design for your fashion blog in any way that you want.
Simply point and click to position headers, text, images, videos, and other elements. Plus, you can add ready-made blocks like email optin forms, image carousels, social profiles, WooCommerce featured product grids, and much more.
SeedProd is the easiest way to design a unique fashion blog that perfectly fits your brand.
And that wraps up this list!
We hope these fashion blog examples helped you find inspiration so you can also create fashion content that catches your audience's eye.
If you liked this post, you might also be interested in our guide on how to write faster. It includes clever hacks to speed up the blog writing process.
And don't forget to sign up for our email newsletter so you can get useful content like this sent right to your inbox!
Keep reading the article at Blog Tyrant. The article was originally written by Zakiyah on 2022-03-10 17:31:51.

The article was hand-picked and curated for you by the Editorial Team of WP Archives.